Kate Middleton has a point about 'mum guilt'
Duchesses aren't the only women whose parenting is being overly scrutinised.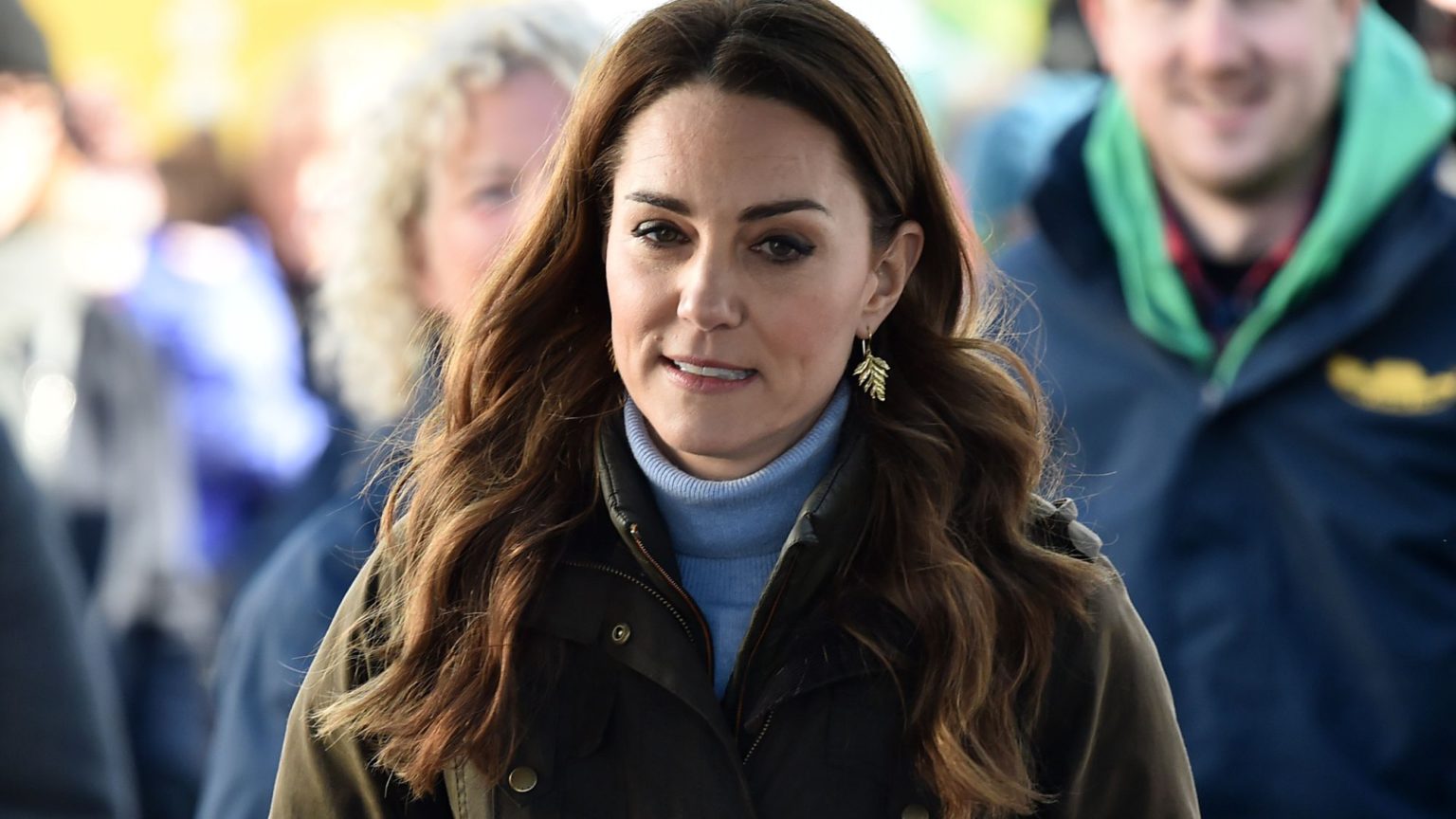 Kate Middleton, the Duchess of Cambridge, has been praised for opening up about her 'mum guilt'. In an interview with Giovanna Fletcher for the Happy Mum, Happy Baby podcast, Middleton said that any mother who says she doesn't suffer from guilt whenever she leaves her kids to go to work 'is actually lying'. She also talked about the difficulty of having to strap the royal kids into their car seats in front of paparazzi. The interview was long and wide-ranging, but it was her admission of guilty feelings that made the headlines, producing sympathetic write-ups about the duchess juggling her royal responsibilities with looking after her children.
But put aside the tiny violin for the princess who is doing too much waving to have time to tuck her kids into bed, because Middleton is actually on to something here. Mums do feel increasingly guilty these days, but not necessarily for the reasons given by the duchess.
In recent years, mothers have faced more and more scrutiny for their parenting, particularly during pregnancy and during their children's early years. Mothers are constantly made to feel inadequate unless they are ticking all the boxes of what is deemed necessary for a child's healthy development – from how much they exercise while pregnant to how many times they read to their kids.
The pressure on women to breastfeed is also significant. There are public campaigns about being proud to bare the nipple, and government advice on how long to feed your baby. Mothers who do not breastfeed, on the other hand, are made to feel guilty.
There is little in the way of hard scientific evidence proving that raising a child exclusively on breastmilk makes any significant or long-lasting difference to his or her wellbeing beyond infancy. Nevertheless laws have been drawn up to promote the view that 'breast is best'. The World Health Organisation's 'International Code of Marketing of Breastmilk Substitutes' stated in 1981 that women should not be encouraged to bottlefeed, should not be given any information on bottlefeeding, should not be given any 'articles or utensils which may promote the use of breastmilk substitutes or bottlefeeding', and should not be allowed to have any 'direct or indirect' contact with formula-milk marketing professionals while pregnant. The NHS's Start4Life leaflet on breastfeeding warns women that bottlefed babies are more likely to get everything from ear infections to diabetes and other illnesseses later in life.
All of this pressure to breastfeed ignores the fact that breastfeeding can, for some women, be time-consuming and painful. Some women cannot breastfeed at all. The government expects women to breastfeed exclusively for the first sixth months – a target which is not met by 99 per cent of mothers. Breastfeeding means being on tap 24/7, with any hope of escaping from your kids for a few hours dependent on your ability to milk yourself into a bottle. Rather than allowing women to choose which method of feeding is best for them and their babies, mums are made to feel guilty if they do not adhere to the 'right' way of feeding.
Then there is the obsession with the 'early years'. The state, the media, the health service, even US presidents and UK prime ministers, push a view of the early years of a child's life as effectively determining a child's future potential. Parents are told that they need to get the 'foundation years' of their child's life right or all could be lost. Certain types of parenting – attachment parenting, in particular – are pushed as the correct way to bring up children.
Of course, all parents want to create a bond between themselves and their children – and they understand that this starts to happen from the moment children are born. But the focus on early-years engagement – on how much skin-to-skin contact you give your child or how many times you bring your toddler to an art gallery – heaps more pressure on mothers in particular. It is still the case that women are expected to have the most responsibility when it comes to childrearing. As a result, mothers are often implicitly blamed for not doing enough to set their children on the right path in life.
The irony of Middleton's comments is that, for all she has talked about her mum guilt, she also has a new project on 'early years', which is exactly the kind of thing increasing the pressure on mums. In the podcast with Fletcher, Middleton talked about her new 'Five Big Questions' survey, which asks participants what is more important for children in their first five years. She said that meeting homeless people, some suffering with addiction, made her realise that 'so much of the hardest social challenges really get traced right back to the earliest years of somebody's life'.
For Middleton and others it is not drugs or a lack of housing or losing a job that drives people to difficult positions in adulthood, it is whether or not their mothers gave them enough stimuli in their early years.
There is more society could do to help with the healthy and happy upbringing of the next generation of children. Providing good-quality childcare would allow parents more free choice about how to manage the balance between their own lives and those of their children. What's most important is for us to have more faith in the authority and independence of parents.
No paywall. No subscriptions.
spiked is free for all.
Donate today to keep us fighting.
Donate online
To enquire about republishing spiked's content, a right to reply or to request a correction, please contact the managing editor, Viv Regan.