It's time for a revolution in childcare
Forget paternity leave – let's have free childcare facilities for all.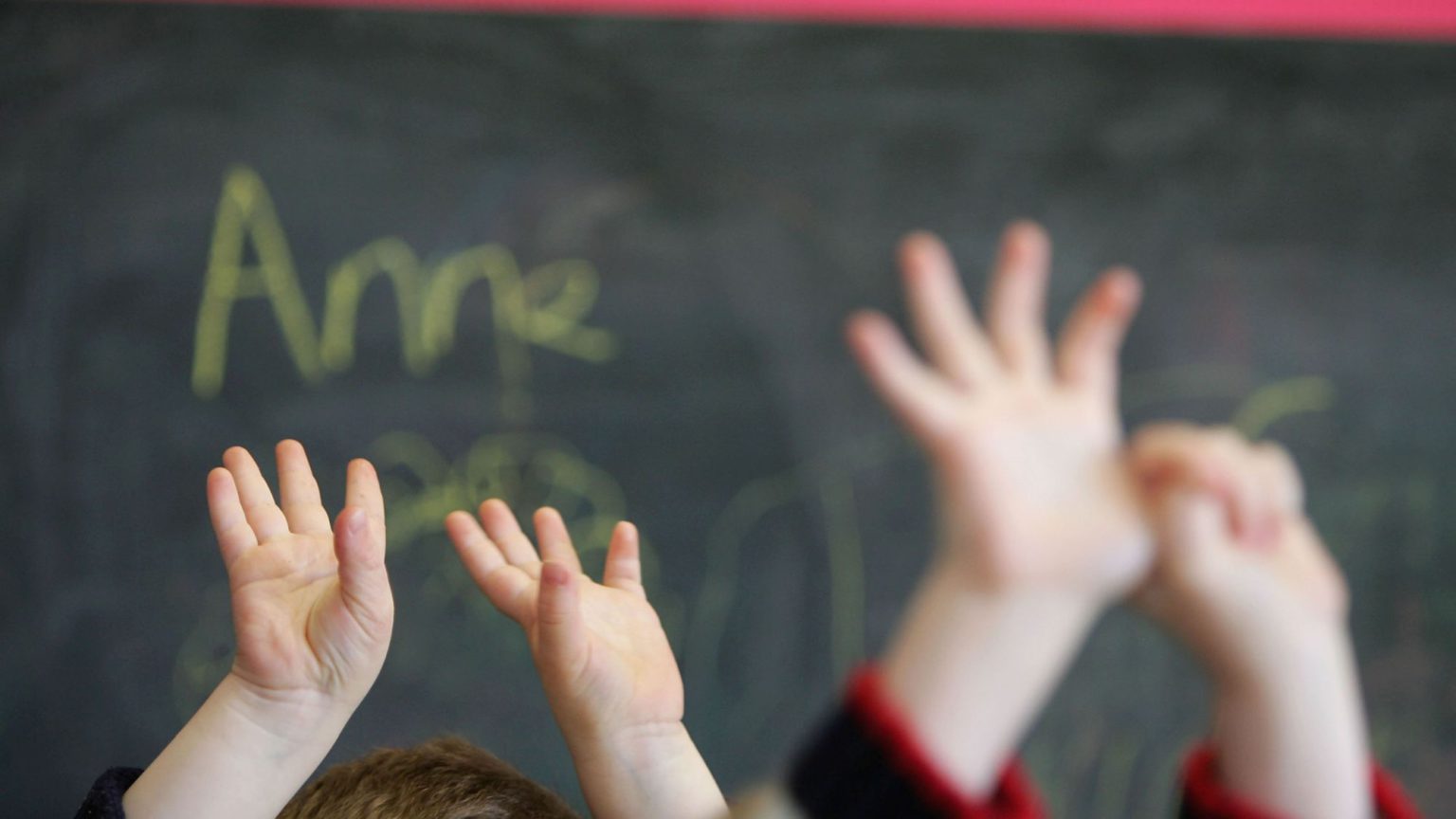 Theresa May is making sure her last few weeks in power count for something. Though the policy is yet to be announced, the word on the Westminster grapevine is that one of her 'legacy policies' will include measures to offer fathers 12 weeks of paid paternity leave, in a bid to close the gender pay gap.
No, May has not outed herself as a radical feminist: the idea of improving paternity leave has been around for a long time. The 12-week suggestion comes from a recent Women and Equalities Committee report, which described the measure as a 'use it or lose it' incentive to push men into looking after their kids more. It is also an incredibly safe policy platform: one thing that unites radical feminists and insufferable men's rights activists is the call for dads to be more involved in their children's lives.
The policy has been met with concern from small-business owners, who argue that paternity leave is unaffordable for them. Higher up the capitalist chain, firms with high-earning male staff are grumbling, too, because they would have to shell out 90 per cent of dad's salary for the first four weeks of his paternity leave (it would fall dramatically to the statutory pay rate of £148.68 for the remaining eight weeks).
Some have suggested that men earning over £100,000 should be ineligible for paternity leave. But, as former Women's Equality Party leader Sophie Walker pointed out, this 'short-sighted' suggestion misses a key point – high-earning men are often the least likely male workers to take paternity leave, and isn't this policy about encouraging as many men as possible to take that leave? If the goal is to close the gender pay gap – which is most prevalent among high-earners like CEOs – what would be the point of excluding high earners from the policy?
The rest of us who can only dream of being able to earn more than £30,000 aren't too bothered about narrowing the pay gap for high earners. But May's proposal does open up an interesting question about childcare in general. While more generous provisions for parental leave are always welcome, will giving new dads a few more weeks off really benefit women?
The answer is no. Sure, women are no longer shackled to the kitchen sink, but it is still mothers who are expected to take the afternoon off when their four-year-old gets sick. It is mothers who remember to put the doctor's appointments on the calendar, notice when shoes are becoming too tight, attend the daytime assemblies and the nighttime parents' evenings. Women are no longer institutionally restricted to playing a gendered role in society. But when it comes to kids, our informal position is still clear: we do the lion's share of maintaining home life.
In order to give women the freedom to choose whether or not to take on this main role in the raising of children, we should drastically rethink our approach to childcare. They say it takes a village to raise a child – perhaps it's time we made this hackneyed expression a reality. Rather than fiddling about with pennies for different kinds of parental leave, why not socialise childcare in the same way we do with healthcare? Why not revive the old-school radical demand for state-provided, good-quality childcare free at the point of access? If we agree that the health of the populace is a national project, why shouldn't the raising of the next generation be one too?
There have been some interesting experiments in childcare in recent years, including the merging of nursing homes and nurseries, which has been an enriching experience for intergenerational relationships. Socialising childcare would throw up all kinds of interesting questions, forcing us to have some much-needed debate about the kind of values we want to instil in the next generation. It would also be a genuine step towards giving women free choice when it comes to job opportunities, by eliminating the toss-up between affording childcare and working. Full-time mums could drop off their kids for an hour while they take language lessons. Part-time cashiers would no longer feel guilty returning late to the pissed-off childminder because a customer sucked up their time.
If there is one thing to learn from today's chaotic political landscape, it is that half-measures and technocratic tinkering will no longer wash with an electorate that wants real change. What better time to try out some radical ideas? We could start with a serious overhaul of how our society looks after kids.
To enquire about republishing spiked's content, a right to reply or to request a correction, please contact the managing editor, Viv Regan.