Judicial reform is nothing to fear
Those presenting it as some war on judges need to calm down.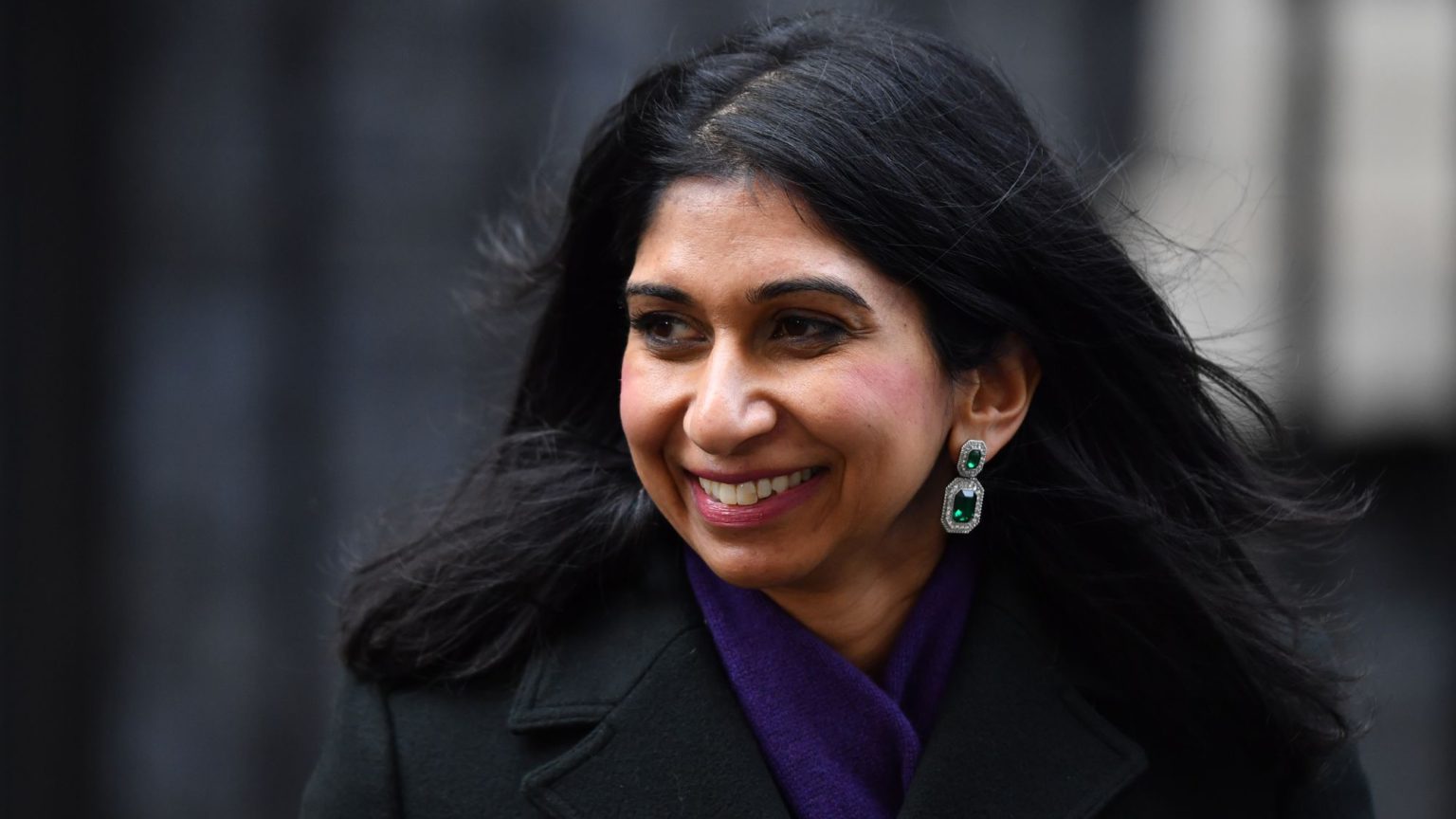 Judicial reform has become a controversial topic. Suella Braverman was appointed attorney general in the cabinet reshuffle last week. Braverman's appointment is widely seen as part of Dominic Cummings' plan to 'get the judges sorted'.
Just last month Braverman wrote an article for Conservative Home, calling for the government to 'take back control' from the courts. After Brexit, she wrote, 'as we start this new chapter of our democratic story, our parliament must retrieve power ceded to another place – the courts… Traditionally parliament made the law and judges applied it. But today our courts exercise a form of political power.'
Lawyers have reacted with existential angst at Braverman's appointment. Human-rights barrister Adam Wagner's response was typical. He wrote in the New Statesman that Braverman's appointment was the first move by 'ideologues' bent on curbing human rights.
But the fact that judges are becoming more political is surely uncontroversial. Scholars have noted that the judiciary has become more politicised in recent decades – long before the many controversial court decisions on Brexit put the judiciary under the spotlight. The lawyers who complain that judges are just doing their job are ignoring that the job of our senior judiciary has changed dramatically over recent years.
Boris Johnson may yet face resistance within his own ranks. Robert Buckland, lord chancellor and secretary of state for justice, said earlier this month that he would fight any attempt to undermine the independence of the judiciary. His intervention followed rumours of plans to make judges political appointees and subject them to select-committee scrutiny – similar to the appointment process for the US Supreme Court.
One aspect of judges' political power singled out by Braverman was judicial review. Judicial review allows judges to examine and rule on the lawfulness of decisions made by public bodies and ministers. It is only supposed to explore the legality of the process by which a decision is made, rather than decide whether a particular decision is correct or not.
Braverman wrote that the use of judicial review has 'exploded' since the 1960s, meaning 'even the most intricate relations between the state and individual can be questioned by judges'. The effect of this, she says, is that 'the prerogative of elected ministers has yielded to judicial activism'.
Defenders of the current set-up say that relatively few judicial-review cases are brought against the government, therefore this is a non-issue and there is no need to limit judicial review.
However, it is impossible to gauge the impact of judicial review by simply looking at the number of decided cases. Ever since 1987 civil servants have been issued with guidance titled The Judge Over Your Shoulder. It advises them on how to make decisions in a way that reduces the likelihood of judicial review. There are also many ways that potential judicial-review cases can be resolved without ever reaching court. Who knows how many decisions have not been taken or have been delayed as a result of the judge looming over a minister or civil servant's shoulder?
Reforming the judiciary alone is not enough. There will also need to be changes to the way parliamentarians make laws. Legislation is more susceptible to judicial review today because ministerial powers have become more caveated. For instance, in 2013, then health secretary Jeremy Hunt's decision to reduce emergency and maternity services at Lewisham Hospital was successfully challenged by a judicial review. This was because the minister's power to make decisions was qualified under the National Health Services Act of 2006. Nowadays, ministers have to go through numerous steps before making a decision. Often they have to commission lengthy consultations or take advice from experts. On the occasions that they fail to do so, their decisions can be challenged by judges.
In 2012, Chris Grayling, who was justice secretary at the time and responsible for the last set of reforms to judicial review, complained that the system was becoming mired by 'weak or ill-founded applications'. This was costing the courts time and money, and was frustrating government initiatives, he argued. He was derided for this by legal commentators, and his reforms were slapped down by the House of Lords. But he was right. Ministers should be able to take decisions without the fear of being sued. They should fear the voters at the ballot box, not the judge in the High Court.
Defenders of judicial review say that it is merely a mechanism for preventing the government from acting unlawfully. Therefore those arguing for limits to judicial review must favour unlawful behaviour. Certainly, ministers should not be given arbitrary power. And there is room for judicial intervention when the executive defies the black letter of the law. But we should recognise that when ministers make decisions, they act on the political authority of the people. Judicial intervention necessarily limits ministers' democratic clout.
To maximise the potential of any reforms, we have to recognise that the judiciary is only one player in our constitutional arrangements. 'Getting the judges sorted' should be seen as one part of the debate about our constitution which Brexit has inspired. We should be re-examining not just the relationship between the judiciary and the executive, but also the relationship between parliament and the voting public. 'Getting the judges sorted' is important, but that alone will not reinvigorate democracy.
Luke Gittos is a spiked columnist and author. His latest book Human Rights – Illusory Freedom: Why We Should Repeal the Human Rights Act, is published by Zero Books. Order it here.
Picture by: Getty.
To enquire about republishing spiked's content, a right to reply or to request a correction, please contact the managing editor, Viv Regan.