Cancel culture has made celebrities out of its victims
Attempts to censor some speakers have backfired enormously.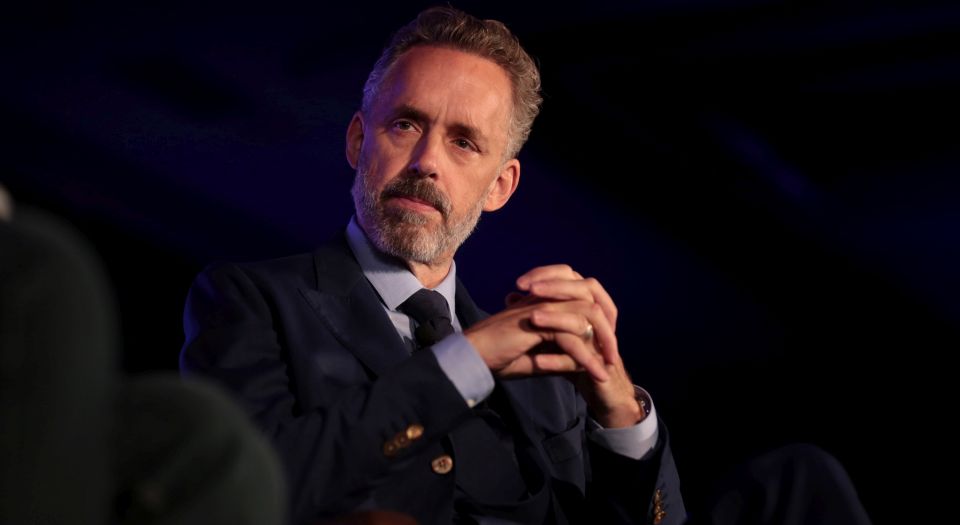 'I believe in censorship. I made a fortune out of it.' It is a shame these words, spoken by Hollywood actress Mae West, are not more widely known. West, whose risqué double entendres were often targeted for censorship, knew more than anyone that people would always be more tempted to seek out material that others had tried to suppress. Sometimes scandal sells more than positive press.
Yet, almost everywhere we look, we see attempts to 'cancel' any speaker, book or film that breaks away from the uniformity of what is considered approved speech. In our so-called cancel culture, many take pleasure at the prospect not only of having certain ideas shut down, but also of people losing their careers and livelihoods.
But does cancel culture actually work? In many cases, it has shown to be very effective in destroying careers. ITV News anchor Alastair Stewart is a recent example. When he responded to a critic with a quote from Shakespeare he was accused of using social media irresponsibly and was sacked.
There is a long list of cancel culture's victims. But there are also many examples where the opposite is true. In fact, many writers, critics, artists and controversialists have profited from being cancelled. Attempts to cancel them have made them far more successful than they could have imagined.
Take Jordan Peterson. Back in 2016, he was just a professor at the University of Toronto. He became one of the first victims of cancel culture when he opposed the Canadian government's C-16 bill. Peterson argued that the new law would compel Canadians to use transgender people's preferred pronouns, which he refused to do. Peterson was then mobbed by students who tried to have him fired.
That incident was the beginning of Peterson's rise to stardom. By 2018, he had published an international bestseller, 12 Rules for Life. The frenzied attempts to cancel Peterson, instead of getting rid of him, only raised a megaphone to his ideas.
The same could also be said for right-wing commentator Ben Shapiro. In September 2017, Shapiro visited the University of California, Berkeley as part of an event called 'Free Speech Week'. The protests against Shapiro and other speakers, including provocateur Milo Yiannopoulos, garnered international attention. The protesters cost the university and the city over $600,000 to police the event. But despite their best efforts Shapiro's talk went ahead. Protesters failed miserably to suppress his ideas.
Then there was the case of Breitbart writer Milo Yiannopoulos, who had become known a few years ago as something of a professional troll. Yiannopoulos also became a target for protests on university campuses. But in 2016 his career reached an all-time high when his infamous Twitter account was shut down. The act was heralded by the cancel-culture brigade as a decisive pushback against his divisive views. Instead, the story of his censorship was covered in almost every major news network.
Yiannopoulos' career has now stalled and he is apparently broke. Some have declared this a victory for cancel culture. But it was not his many critics that ended his career, it was his own side. In 2017, comments were unearthed in which he had said that the age of consent was 'not black and white' and that 'relationships between younger boys and older men… can be hugely positive experiences'. After a backlash, Yiannopoulos resigned from Breitbart, his book deal was dropped, and his invitation to speak at CPac, a major conservative conference, was rescinded. Support for him, even from his own close followers, had simply evaporated.
Those of us who genuinely want to counter reactionary ideas should not support cancel culture. Instead, we should be alarmed at the retreat of open debate that it represents. Bad ideas rarely survive serious scrutiny. Thanks to the wisdom of the masses, when bad ideas are properly examined and challenged, they crumble. Reasoned arguments are far more effective than cancel culture at defeating ideas you disagree with.
Matthew Albas is a writer based in Canada.
Picture by: Getty.
To enquire about republishing spiked's content, a right to reply or to request a correction, please contact the managing editor, Viv Regan.