Electric cars for everyone is a pipe dream
The government is delusional if it thinks it can completely phase out petrol and diesel cars.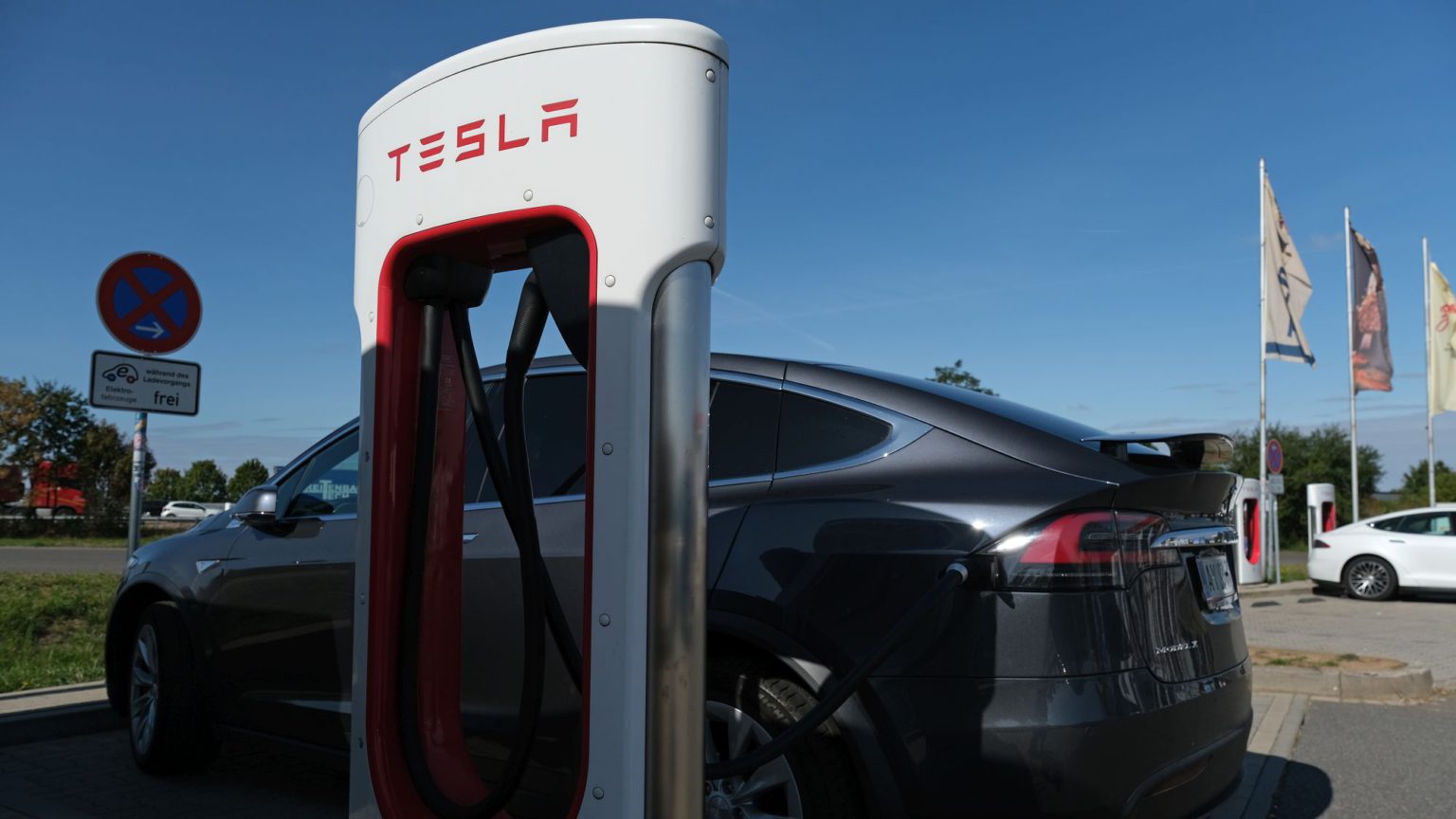 There is a new dogma in British politics in support of electric cars. Electric cars may be dear (though it is argued they will get cheaper) and the charging infrastructure for them still needs to be built as well. But they are considered essential if Britain is to reduce its carbon emissions to Net Zero by 2050.
spiked has long supported the technology itself. Companies like Telsa have made it a reality – albeit an expensive reality. The world's first electric car was actually built back in 1884. It was developed in an era when technological progress commanded wide assent. But there is a very different political dynamic around today's debate on electric cars.
Former Labour leadership candidate Emily Thornberry will not lead the party, but her thinking on transport is typical for the political class.
During her campaign, she insisted that, under her leadership, Labour 'will never vote for a third runway at Heathrow, because it will never meet our environmental tests'. She would press the current Conservative government 'relentlessly' that HS2 must not be built at the expense of other 'good, green train services'. On the other hand, she is adamant that Labour-run local authorities should be delivering a 'massive increase' in charging points for electric vehicles. So flights and high-speed rail are bad but electric cars are good.
With these policies, Britain should lead the world in what Thornberry describes as 'the globalisation of the Green New Deal'. According to Thornberry, Britain has a unique responsibility to show the rest of the world how to fix climate change. Thornberry's chauvinist hubris is not unique. The delusion that America and China are dying to be inspired to greenness by British example is today shared by everyone, including prime minister Boris Johnson.
Just as delusional is the government's current plan to ban the sale of petrol and diesel cars by 2035 – a key plank of its Net Zero policy. As Rob Lyons has pointed out on spiked, the challenges are enormous.
One of the biggest hurdles is finding the electricity to power all these new electric cars. In 2018, UK electricity generation was about 333 terawatt hours (TWh), almost none of which went to power electric cars. But if we stop using the 11.6million tonnes of petrol and the 17.1million tonnes of diesel used in cars and light-goods vehicles, we would need to find 343 TWh worth of electricity. In other words, to electrify Britain's whole fleet of cars, vans and motorbikes by 2050 means building enough power stations, and enough of a grid, to more than double the entire current capacity in just 30 years. That's a tall order, to say the least.
To have any realistic chance of getting electric cars going, we need to change our approach. First, we need dramatic innovations that can drive down the cost of production and the cost of running them. What matters is solving supply-side problems in technology – especially batteries – over the demand-side fixes the government is currently fixated on, such as the many subsidies and sweeteners on offer today or the coercion being threatened by 2035.
Second, we need to challenge the way in which the obsession with electric cars reduces the problem of climate change to individual lifestyles. Eco-austerity demands that each driver pay more for moving around in a 'clean' manner.
Our focus should be on industry rather than individual consumers. A priority should be the electrification of heavy-goods vehicles, buses and coaches. That would eliminate a hefty 7.6million tonnes of diesel per year. It would require building just 90 TWh of power generation, plus a nationwide but relatively simple business-to-business charging system. This would still be a stretch, but it would be much more doable than the current focus on the average commuter.
Concentrating our energies on electrifying lorries and buses would do a great deal to reduce CO2 emissions, air pollution and road noise. More importantly, focusing innovation in electric vehicles on freight and public transport would make a direct improvement to the urgent task of addressing Britain's productivity malaise.
Electric cars? Bring them on, so long as they are cheap and fast. But we cannot allow the political class to use them as a fig-leaf to cover up their backward, authoritarian 'solutions' to climate change.
James Woudhuysen is visiting professor of forecasting and innovation at London South Bank University. He is also editor of Big Potatoes: the London Manifesto for Innovation. Read his blog here.
To enquire about republishing spiked's content, a right to reply or to request a correction, please contact the managing editor, Viv Regan.