Let Caroline Flack rest in peace
Shame on the woke ghouls who are blaming her death on the tabloids.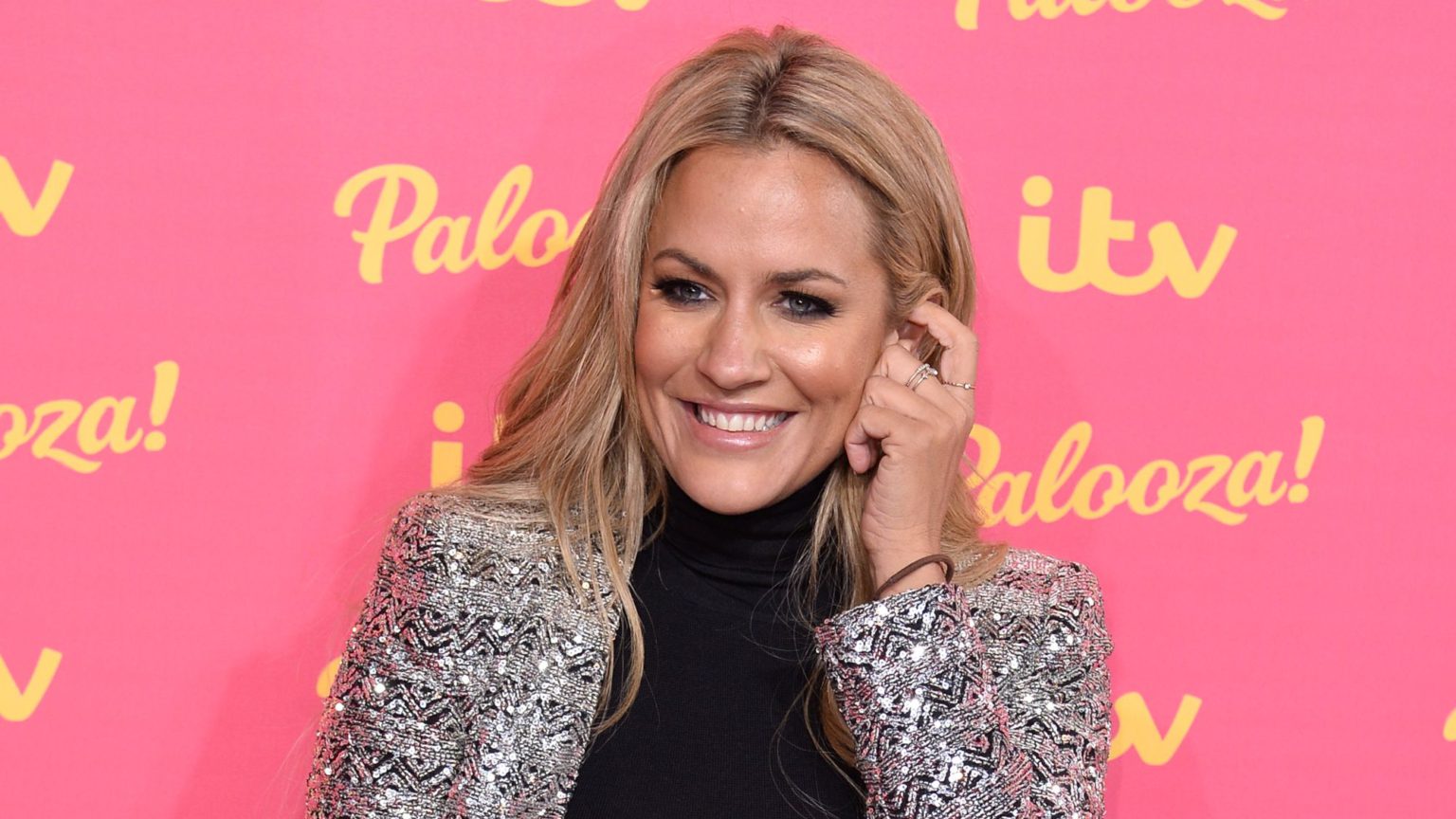 One of the Samaritans' key pieces of advice for journalists writing about a suicide case is to 'avoid over-simplification'. It says reporters should take special care not to blame a suicide on one thing in particular, such as the loss of a job, a bereavement or some other tough experience in the person's life. This kind of hunt for 'the single thing' that caused the person to kill him or herself is 'unlikely to reflect accurately the complexity of suicide', it says.
In the wake of the tragic death of TV presenter Caroline Flack, liberals, leftists and woke agitators have flagrantly defied this advice and have decreed in their infinite wisdom that there was a clear, single, indisputable driver to Flack's suicide – she was 'hounded to death' by the tabloids.
The speed, cynicism and opportunism with which woke ghouls have pointed the finger of blame at the tabloid press has been nauseating. There has been no humility, no reflection, no effort to give Ms Flack's family the space to absorb her death and to make sense of it in all its tragic complexity. No, the woke ghouls just know why Ms Flack took her life: it was because of media intrusion into her life. It was because of the red-tops' 'hounding' of her after she was charged with assaulting her boyfriend, Lewis Burton, last year. It was because of the Sun. Or 'the Scum', as these bourgeois loathers of the mass media refer to Britain's best-read tabloid. Indeed, within hours of Ms Flack's death being announced, #TheScum was trending on Twitter, such was the unseemly keenness with which illiberal liberals and censorious leftists spied in this suicide yet another opportunity to bash the red-tops.
Matt Haig, a self-styled expert on depression, described Flack's death as 'manslaughter via the press'. For someone who claims to be concerned about the issues of depression and suicide to decide what caused Ms Flack to take her life – without the benefit of evidence, without knowing what was in Ms Flack's mind, and without, we can presume, speaking to her family – is despicable. Indeed, this is a far graver invasion of Flack's privacy than was ever executed by the tabloid media, since he claims, with extraordinary arrogance, to know the contents of her very soul; to know the source of her mental troubles. The Twitterati lapped it up, naturally: almost 7,000 ghouls retweeted Haig's supreme judgement on Flack's suicide.
Labour MP Ian Byrne also used Ms Flack's death to pursue his own obsessive hatred of the Sun. He called it 'a despicable rag which continues to spread a daily message of vindictiveness and hate in its pages'. Bear in mind we have absolutely no idea if Ms Flack was troubled by the Sun in particular. None whatsoever. Mr Byrne and others are simply using her tragic demise to further their own bourgeois, censorious agitation against the mass press.
Not surprisingly, the Guardian was soon in on the act, too. It said Ms Flack's death has turned the 'spotlight on the tabloids once again'. It said the Sun's coverage of Flack often 'fed vicious online abuse of a clearly vulnerable woman'. But it also acknowledged that we don't know why Flack took her life: 'The exact circumstances of Flack's death remain unknown and the presenter had talked about her struggle with depression for many years.'
It is striking that the very media outlets and talking heads who normally demand that we discuss depression and suicide in respectful, non-salacious tones have broken their own rules following Flack's death. The temptation to use her death to make sweeping judgements about the media has proven too strong for them. To hell with what Flack was really feeling and how long she had been struggling with her demons – none of that matters when there's a chance to bash 'The Scum'.
Celebs got involved, too. From Niall Horan to Jamie Theakston, assumptions were made about tabloid culture and Flack's death. Soon there were demands for a 'Caroline's Law' – new rules against media intrusion into people's lives. And here we could see the real aim of the cynical politicisation of Ms Flack's death: this tragedy was being folded into the broader, elitist, Leveson-era desire to tame the tabloids and institute new forms of press regulation under the guise of privacy and decorum.
Apart from anything else, there is staggering hypocrisy in the woke ghouls' finger-pointing at the tabloids for being 'unkind'. These are the same people who hounded JK Rowling for weeks when she criticised the cult of transgenderism, and who label everyone they disagree with as a fascist, and who will put every single effort into 'cancelling' wrongthinkers, right down to ensuring that these people lose their jobs. These people can't even spell the word kind. The Sun is positively saintly in comparison with the vindictive, smearing, cancellation techniques of the woke lobby.
There is simply no evidence of a causal link between tabloid newspapers' legitimate interest in Flack – who, after all, was a young, beautiful and very popular public figure – and her death. On the contrary, the Sun defended Ms Flack in recent months, including in relation to the assault charge against her. The Sun expressly defended her right to be seen as innocent until proven guilty, an enlightened principle which, as the #MeToo era has made clear, has been almost completely abandoned by the liberal, feministic broadsheet press.
Indeed, one of the Sun front pages being shared as proof that the paper 'hounded' Flack is actually a defence of her. Under the headline, 'Flack, sack and whack for ITV', Dan Wootton says ITV failed to defend Flack after she was charged (she was dropped from presenting Love Island) and was not living up to the principle of innocent until proven guilty. It was a far more progressive commentary on a celeb charged with an offence than we have seen from the broadsheets over the past couple of years.
This is where we might actually get to an important element of the turmoil afflicting Ms Flack. In their rush to blame the tabloids, the meanness of social-media commentators, or the demanding pressures of the kind of reality-TV shows Flack presented and took part in, observers are overlooking the possible contribution of a far more damaging and fatalistic culture in 21st-century Britain: the culture of cancellation. The culture of instant belief when someone is charged with an offence. The culture of trial by rumour and innuendo. The unforgiving, illiberal culture of assuming that an allegation is the equivalent of the truth and that individuals who allegedly abuse other individuals must be cast out forever. If Flack's already existing mental turmoil was exacerbated in recent months, surely it is more likely that it was a consequence of this fatalistic, condemning, almost Stalinist culture, rather than of the thing she had dealt with for most of her adult life – media attention.
But the truth is we do not know. And we have no right to know. The ghouls claiming to have an insight into Ms Flack's heart and mind are moral shysters exploiting a death for narrow political gain. They need to stop. This is a very sad death; a period of silence would not come amiss.
To enquire about republishing spiked's content, a right to reply or to request a correction, please contact the managing editor, Viv Regan.