The BBC licence fee has got to go
Why is the state still forcing people to pay for TV stations they don't watch?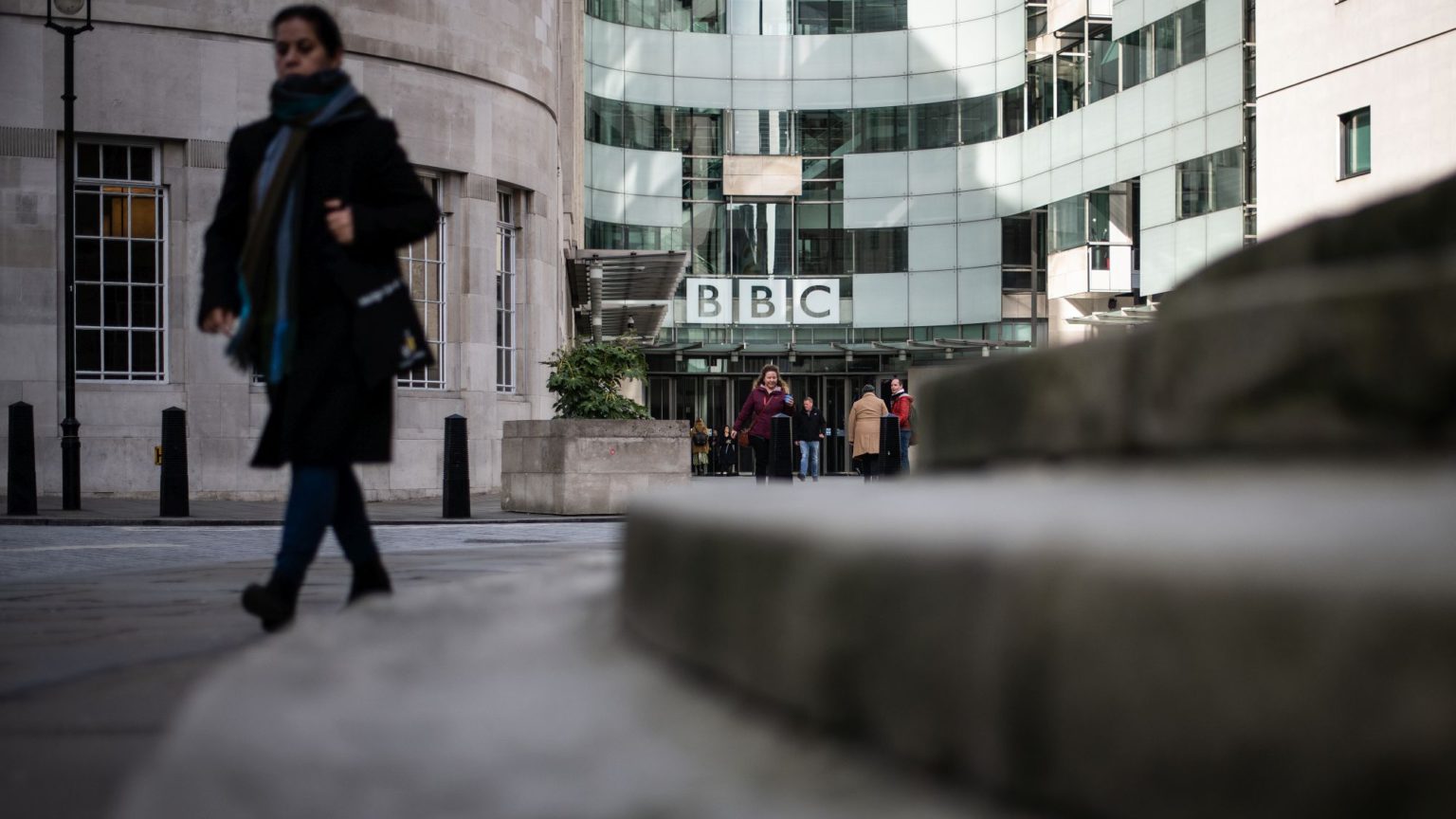 UK prime minister Boris Johnson has announced a consultation on the future of the TV licence fee. It specifically asks whether watching live TV without paying the licence fee should continue to be treated as a criminal offence, or whether it should instead be subject to some form of civil-enforcement procedure.
Large numbers of libertarians have cheered Johnson's announcement. But their celebrations are premature.
First, this will not result in the abolition of the licence fee. Decriminalising non-payment actually changes very little. It merely replaces one form of enforcement (criminal fines) with another (civil court action).
True, it looks radical and liberal, and in one sense it is. In 2018, for example, already overburdened criminal courts had to process and convict 121,000 people of licence evasion, fining them, on average, £176. That in itself is a terrible waste of time and resources. Moreover, since many of the convicted are already struggling financially, fining them merely makes their situations worse. This needs stopping.
But decriminalising licence evasion won't address the fundamental problem with the TV-licence system – which is that, as it stands, you have to pay for a TV licence whether or not you watch the BBC at all. This potentially forces householders to pay for a service they do not want in order to be allowed to to access those TV services they do want. It is equivalent to being required to pay for a newspaper permit, which funds one newspaper, in order to be allowed to read any newspaper. This should not be the state's role. It should not be in the business of forcing people to buy media of any kind. And this regime of forced purchase from a privileged supplier will remain in place regardless of whether non-payment is punished in the criminal or the civil courts.
Secondly, decriminalisation will actually make it more, not less, difficult to deal with the aggressive tactics of TV Licensing (TVL), the body authorised to collect the fee. At present, if you ignore TVL, you are actually in quite a strong position. It may bluster and send out pseudo-official letters, but, if you call its officers' bluff, it will have no choice but to to try to prove that TV is being illegally viewed to a bench of magistrates. That is not so easy today, when it is entirely plausible for a family's entire viewing to consist of non-licensable DVDs and Netflix.
A civil-enforcement regime, by contrast, would make life easier for TVL apparatchiks and harder for the refuseniks. Proof of TV viewing would be on a balance of probabilities; criminal safeguards would not apply; and one can bet that TVL would be given the power to issue fixed civil penalties that, unless challenged in court within a certain time (thus putting the burden of acting on the householder), would be automatically effective.
Under a civil-enforcement regime, TVL's ability to harass citizens – mostly vulnerable ones – would be considerably enhanced. To non-payers, it could issue dire threats of court action, county-court judgments, bailiffs, debt collectors and loss of credit status. With those who don't have a great deal of money or self-assurance, threats of this kind can be very effective at extracting unwilling payment, even where perhaps there is no actual need for a licence at all.
There is of course another and more obvious way to deal with the licence-fee problem, which would solve all these difficulties. The licence is a leftover from the days when a limited number of state-approved bodies provided broadcasts with no workable technology to stop non-subscribers receiving them. These days there is no sensible argument against phasing out the whole system and telling the BBC to use the time to make itself into a subscription channel.
Unfortunately, members of the BBC managerial class hate this idea. And it's easy to see why. It undermines their leisured lifestyle and potential for patrician posturing. Worse still, if it ever happened, it would for the first time force the BBC to produce, not the kind of high-minded stuff they themselves prefer to discuss over dinner, but what the despised Brexit-voting people in places like Portsmouth, Preston or Peterborough might actually want to watch.
Why has Boris Johnson not gone down this road? We can make an educated guess. Governments that publicly announce an attack on vested interests have a nasty habit of quietly assuring those same interests that they will continue protected. And there is no reason to think Johnson's government, even with its big majority, is any different.
Let's surmise, for a moment, that, ever since the election, envoys from the BBC have been working overtime bending the ears of ministers and mandarins. They will have whispered that a subscription model would be too much of an upheaval for the public-spirited values of such a 'national treasure'. And they will have added, to receptive ears, that simple decriminalisation would take the heat off the BBC and, if spun right, off the government, too.
We don't know whether this is true. But with a government preoccupied with more pressing matters, and desperate for some quick-fix headlines, it sounds horribly plausible.
Andrew Tettenborn is a professor of commercial law and a former Cambridge admissions officer.
Picture by: Getty.
To enquire about republishing spiked's content, a right to reply or to request a correction, please contact the managing editor, Viv Regan.