HS2: the need for speed
Yes, it's been terribly mismanaged. But we still need high-speed rail.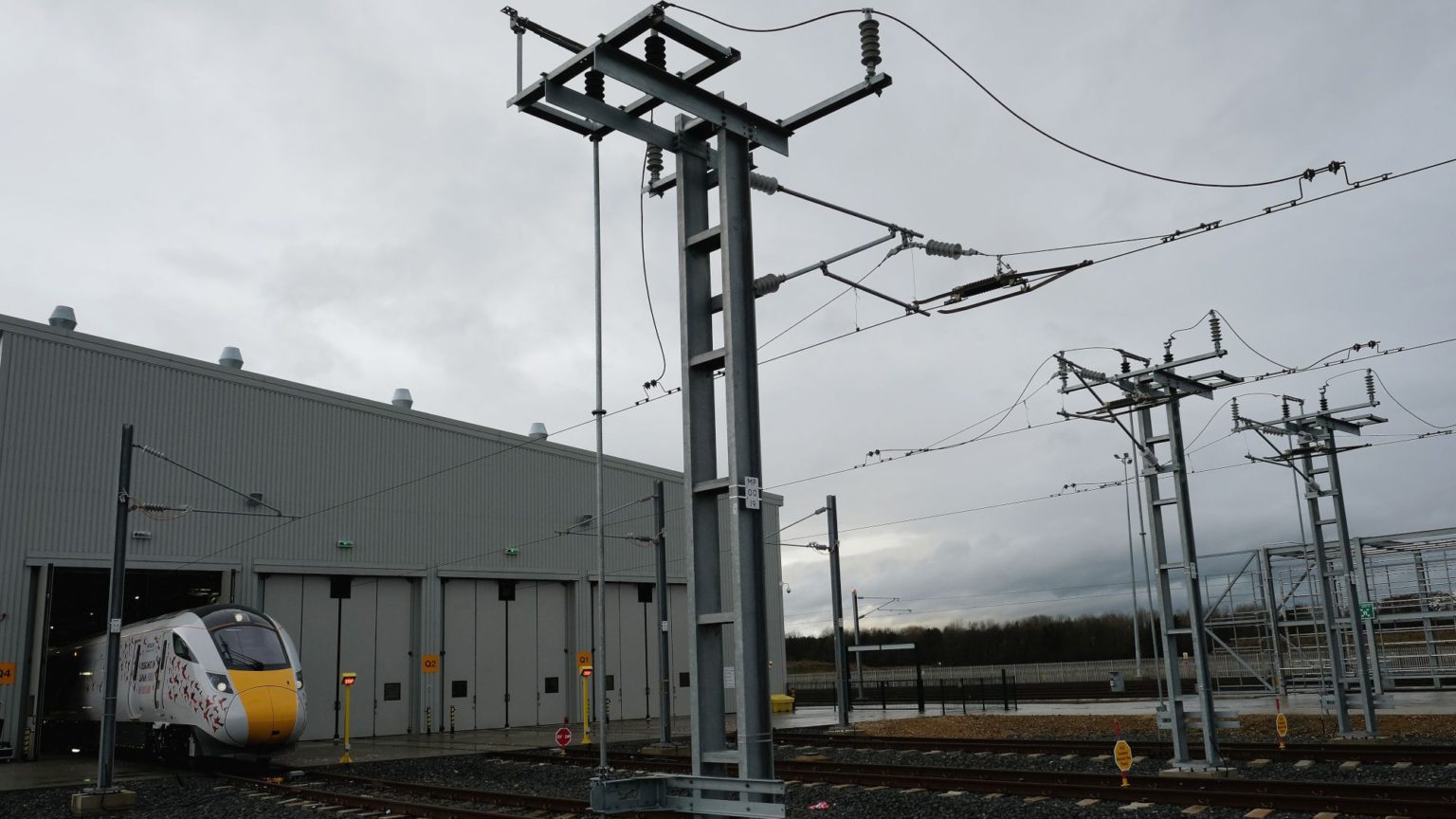 Last Friday, UK prime minister Boris Johnson called the managers of Britain's second high-speed rail link, HS2, 'profligate' and 'hopeless'. He was right. Yet he is still likely to go ahead with HS2 – spending, perhaps, more than £100 billion on it. And he'd be right to do that, too.
Why? Because we have to separate the disgraceful management of this project from high-speed travel itself. While HS2 – the increasingly costly high-speed rail link that would connect London, Birmingham, Manchester and Leeds – has been woefully mismanaged, high-speed rail certainly deserves our support.
Part of the problem with HS2 is that it has never been argued for on its own terms – that is, as one step towards better and faster transport. Instead, all kinds of claims have been made about the benefits it would deliver, and the hype around the project has always been over the top.
Even if accompanied by 5G telecommunications networks, HS2 will never meet its intended aim of 'levelling up' the north, in line with London and the south-east. And given the underlying justifications for HS2 were weak, its practical implementation was bound to be weak, too.
Other justifications made for HS2 over the years have also fallen short. In 2010, Labour issued a White Paper backing HS2, celebrating the savings in CO2 from reduced air travel that it would bring. Its alleged contribution to a 'net-zero carbon UK' is now one of the lead rationales for HS2 offered by the government.
Predictions about its various material benefits have also stretched credibility. In 2013, HS2 Ltd, the non-departmental public body which is undertaking the project, published an utterly suspect, cost-benefit case for HS2, predicting the benefits it would bring 25 years hence. From this point on, things went from bad to worse.
In the usual manner, those quoting for the work on HS2 vastly and no doubt deliberately underestimated costs so as to win lucrative contracts. Thereafter, HS2 Ltd spent at least £600million just buying land for the route for the line.
On top of that, the whole venture has been beset by the sort of inflation, chaos and amateurism that we have come to expect from transport projects in Britain. The upshot of all this is that HS2, originally priced at £55 billion, is now projected to cost more than £108 billion.
HS2 has been all too typical of large-scale UK transport projects. London's Crossrail is expected to have an enormous cost overrun, and it is running nearly three years late. Meanwhile, a third, £14 billion runway at Heathrow, though given the green light by parliament, is set to open at least two years later than planned, in 2028-9.
Still, HS2's management has been particularly terrible, even beyond the issue of costs. HS2 Ltd has issued hundreds of Compulsory Purchase Orders so as to evict landed, business and household interests in its way – often paying people low or late. It has commissioned scores of reports and brought inquiries upon itself. Meanwhile, it has rewarded incoming and outgoing executives, as well as suppliers, in a thoroughly opaque manner.
HS2 now has the support of UK chancellor Sajid Javid and seemingly Boris Johnson himself, largely it seems because an upcoming report – by former HS2 chairman Douglas Oakervee – is supposed to contend that no other alternative is 'shovel-ready'.
As such, the only arguments being made in favour of HS2 now are flimsy and negative. The remarkable mismanagement of HS2 has, in a sense, undermined the positive case for high-speed rail itself.
This is why HS2's critics now feel emboldened to vilify the project in increasingly absurd terms. Some decry high speeds as an addictive capitalist enterprise from which only the rich benefit. They present the half-hour travelling time that would be saved between London and Birmingham as a trifling matter, as if emergency meetings in the flesh are of no import.
Adopting a feminist pose, HS2's opponents also insist that megaprojects like this are merely egoistic gestures, vanity projects, or toys for boys.
We're told it's bad for our natural world, too. There's even a heart-rending video featuring kids, doleful music and luvvies such as Emma Thompson and Annie Lennox, urging us to stand up for the trees that HS2 will destroy.
Meanwhile, critics insist that local and intra-urban transport, from buses to cycle lanes, should take precedence over national and inter-urban transport.
But, against all this, the best rationale for HS2 – a properly managed HS2, that is – is simple enough. The faster transport of goods and people is progressive. It increases the value of the objects bound up in freight, gets commuters to work and back, brings distant family members together, and much more.
HS2 and the wider rail capacity it is set to open up, amounts to an unconditional good. We must move Britain decisively into the 21st century in all aspects of travel – and high-speed, inter-urban trains must be a part of this.
HS2 is a small and long overdue step in the direction of bringing about better transport conditions for all. Its management deserves much more scrutiny, but high-speed rail still deserves our support.
To enquire about republishing spiked's content, a right to reply or to request a correction, please contact the managing editor, Viv Regan.