Why is CBBC trolling Brexiteers?
That Nish Kumar / Horrible Histories thing shows that Remoaners have won the culture war.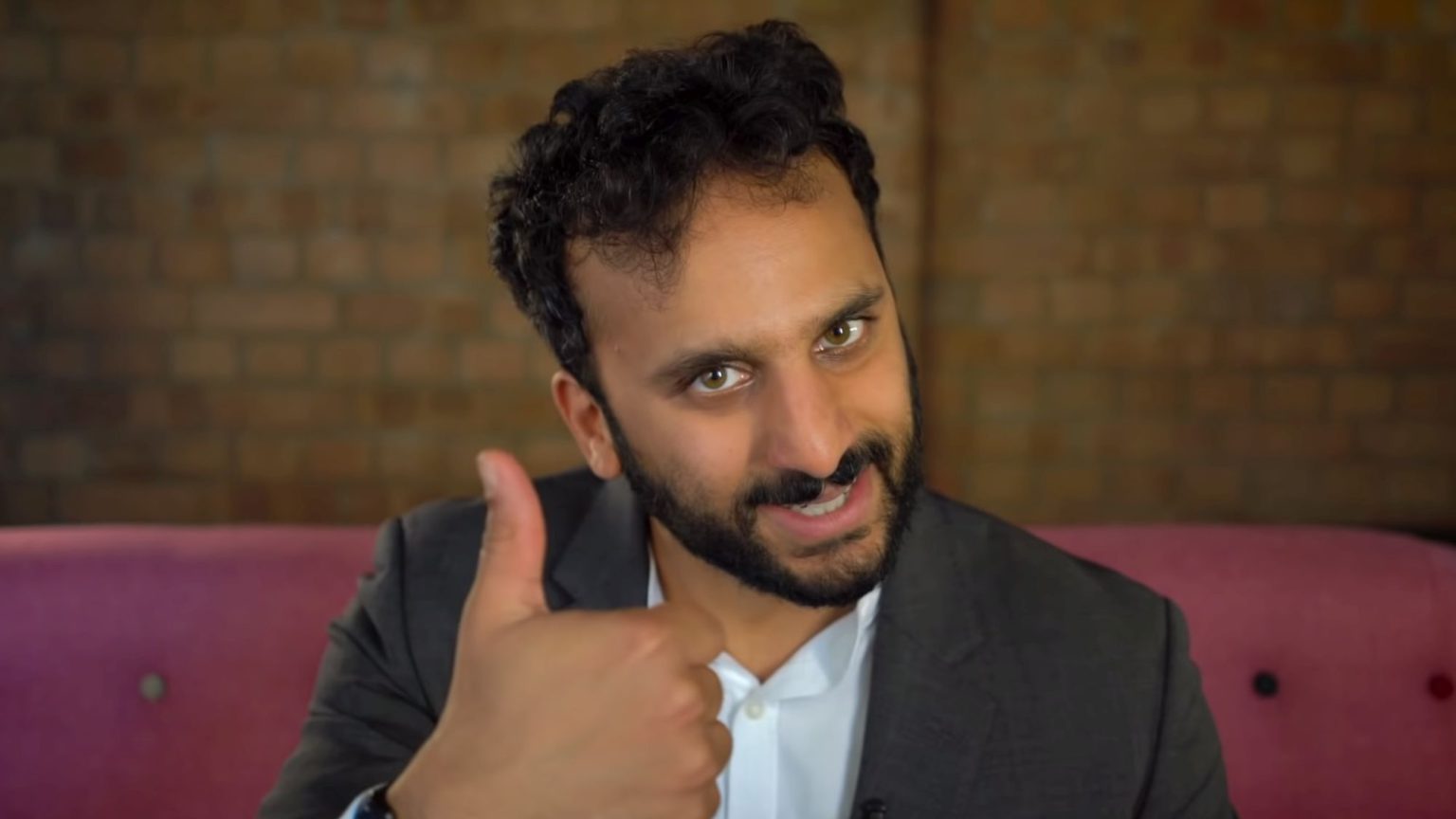 Trolling. That's the only way to describe the decision by CBBC – that's the kids'-TV wing of the BBC – to put out that Nish Kumar / Horrible Histories clip on Friday, as Leave voters celebrated Brexit Day. In it, Kumar – a liberal-left irritant and alleged comedian – bookends a skit from CBBC's Horrible Histories series, in which Queen Victoria is schooled by her footman about where various bits of produce and clothing actually come from.
The clip begins with Kumar sarkily saying 'Britain is striking out on its own and leaving Europe, goooo Britain!', before the musical number, 'British Things', from a 2009 episode of Horrible Histories, begins. The song is premised on the idea that Queen Victoria has no idea that tea and sugar and cotton are not actually grown in Britain, and were acquired by Brits in less than ethical circumstances. The point presumably being to inform the young viewers of the history of slavery and colonial plunder.
There's nothing wrong with that, but the skit is strange in a lot of other ways. As one tweeter has pointed out, the emphasis it puts on Victoria being 'of foreign descent' and on her husband, Prince Albert, being 'a German' sounds an unintentionally xenophobic note. (As if even royal immigrants can never truly become British.) Plus there is an implication here that the UK has never produced anything other than misery around the world, as if the Industrial Revolution or Magna Carta are footnotes in world history.
But what's more strange is that CBBC felt it should weigh in on Brexit in the first place. The clip is from a nine-minute video on BBC iPlayer, in which Kumar tees up various European-related skits from Horrible Histories, intermingling them with snarky asides, all to mark Brexit Day. The clear intention is to nod to our alleged collective ignorance of our Europeanness (we've had German-born kings, you know!) and the folly of our departure from 'Europe' (even though we've only left the EU, which has existed since 1993).
Sure, this is all intended for kids. But that's all the more reason to find the framing rather odd. Then, of course, there was the decision of CBBC to post the Queen Victoria bit on Twitter, a platform that is not exactly where the CBBC audience hangs out, alongside the words 'British things… turns out there's hardly any'. All on Brexit Day itself. Whether it was intentional or unintentional (I'm not sure which is worse), this was inevitably going to come off as a pop at us supposedly dumb, historically ignorant, Empire-apologist Brexit voters. And that's precisely how it was received.
The BBC has not exactly covered itself in glory with its Brexit reporting. (Witness the BBC reporter vox-popping Brexiteers celebrating in Parliament Square on Friday night, asking them about why they thought it was a 'very white crowd'.) There is nothing snowflakey about being irritated by our supposedly impartial, taxpayer-funded broadcaster routinely pouring scorn on more than half of the voting population. That even the kids'-TV department took Brexit Day as an opportunity to get some digs in shows how deep this unthinking, or perhaps unashamed, hostility to Brexit and Brexit voters runs.
But this bizarre case also tells us something about the Brexit wars in general. Namely, that while we Brexiteers won the political battle to have our vote implemented, we lost the cultural battle long ago. The narrative that Brexit is ugly and racist and driven by colonial nostalgia (against all the evidence to the contrary) was cast years back. And the doubling down of various elite Remainers in the wake of Brexit Day shows there is little reassessment going on even now. As Matthew Goodwin put it at the weekend, 'while Leavers won the battle, Remainers could end up writing the history'. That really would be horrible.
Tom Slater is deputy editor at spiked. Follow him on Twitter: @Tom_Slater_
Picture by: YouTube.
To enquire about republishing spiked's content, a right to reply or to request a correction, please contact the managing editor, Viv Regan.