Impeachment is boosting Trump's re-election chances
The president's popularity has increased since the impeachment trial began.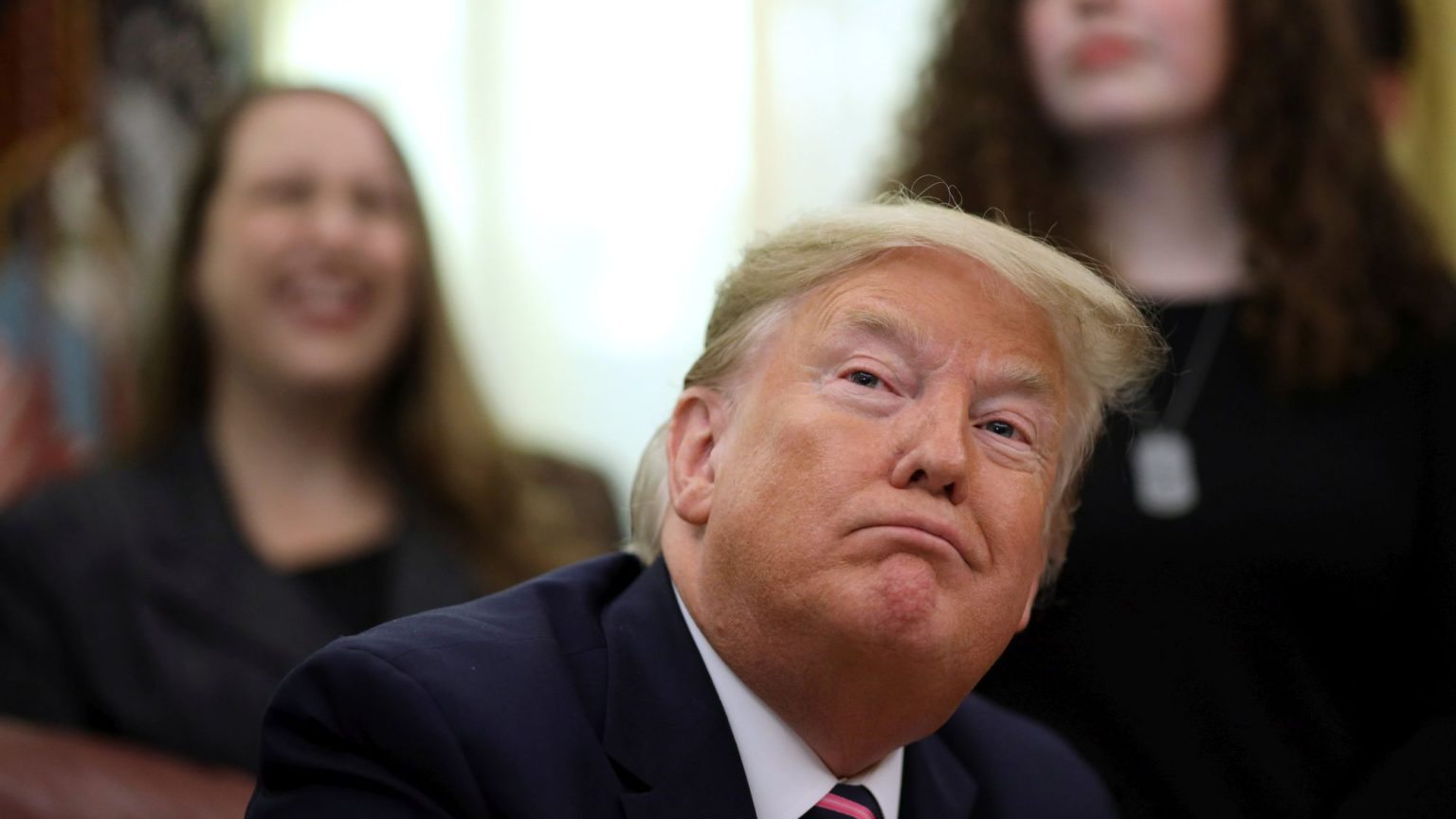 The impeachment process is helping Donald Trump.
Polling by Gallup shows that Trump's approval ratings have increased by three percentage points since the impeachment process began in autumn last year.
While just 44 per cent approve of the job Trump is doing as president, 51 per cent are opposed to convicting him of 'high crimes and misdemeanours'.
Impeachment is a serious process. It is a constitutional mechanism intended to protect Americans from dangerous government overreach and serious criminal misconduct.
As Sean Collins has written on spiked, Trump's behaviour in relation to Ukraine was wrong. But the case for impeachment is still weak. Unlike in the three prior impeachment cases (Andrew Johnson, Richard Nixon and Bill Clinton), there were no charges that Trump committed a crime:
'After months of alleging serious crimes of 'bribery', 'extortion' and 'treason', the best the Democrats could come up with were 'abuse of power' and 'obstruction of congress.'
Since the 2016 election, the Democrats have been looking for reasons to impeach Trump. They have still not accepted the verdict of the 'deplorables' in that election – and voters know it.
Trump won in 2016 as an insurgent candidate. This would have been a much harder task to pull off in the 2020 election as an incumbent. But the Democrats, by seeking to remove Trump before the election, have played directly into his hands.
To enquire about republishing spiked's content, a right to reply or to request a correction, please contact the managing editor, Viv Regan.