Let's give the 'Festival of Brexit' a chance
Remoaners want to strangle the proposed arts and culture festival at birth.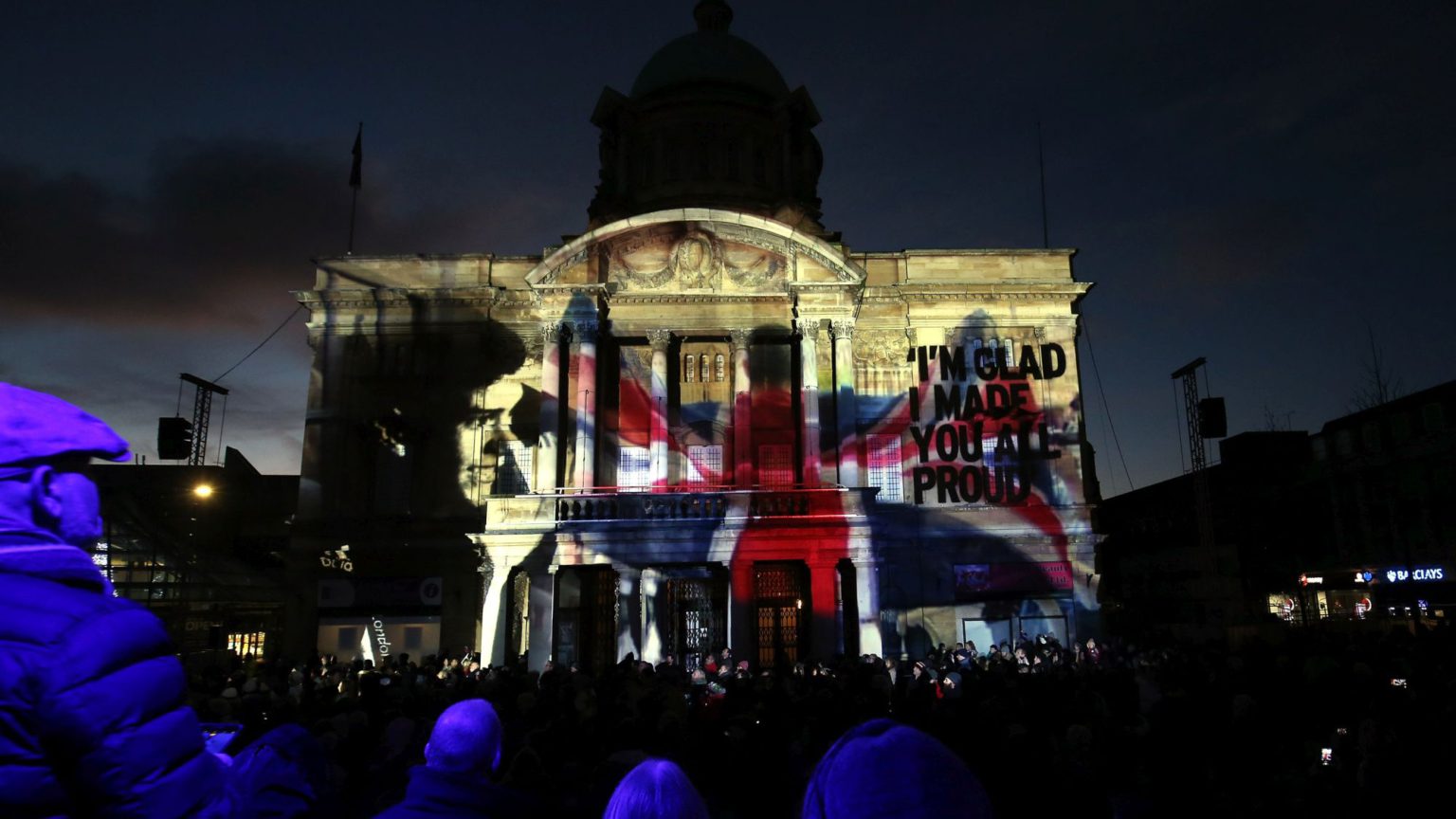 The year 2022 is going to be a significant one for Britain. Birmingham will host the Commonwealth Games and the Platinum Jubilee will mark Queen Elizabeth II's 70-year reign. And there will also be Festival 2022 – an initiative which has been mockingly dubbed the 'Festival of Brexit'.
By January 2021, Britain is expected to mark the end of the Brexit transition period, provided a trade agreement has been reached and approved by the EU and the UK. Even allowing for delays, by 2022 Britain should have a new relationship with the EU. 2022 should be a year of hope, optimism and renewal – a good year to celebrate an independent, sovereign nation that upholds tolerance, freedom of expression and democracy.
Martin Green – the mastermind behind Hull UK City of Culture 2017 and the head of ceremonies for the 2012 Olympics – has been asked by the government to develop plans to curate the UK-wide festival in 2022. Festival 2022 has been given a whopping £120million budget to ensure its success. According to the government, the festival will 'bring people together to celebrate our strengths, values and identities, and boost pride throughout communities'.
In an interview with the Observer, Green says 'there is no doubt that money has been made available because this country is exiting the European Union, there is no getting away from that'. He says he wants to showcase British creativity and use it to rediscover 'common ground' after 'a particularly divisive time in the discourse of our daily lives'. 'We are probably due a bit of joy and hope and happiness, and art is really good at that', he adds.
Granted, this is a tall order. The prospect of uniting a fractured nation through arts and culture should expect some sceptical and critical responses. That is fine. Criticism will keep the curators on their toes. A constructive dialogue could help the producers to develop a better festival.
But the outright cynicism and sneering towards the very idea of such a festival has been staggering. Those involved in the creative industries are twisting their knives into the Festival 2022 embryo two years before its birth.
When the plans were first mooted by Theresa May in 2018, Remoaner Bible the New European joked that the festival would feature a competition for 'Britain's most red-faced man' and a Buckingham Palace 'made out of spam'.
Following Green's Observer interview, a filmmaker mockingly proclaimed on Twitter that 'Roy Chubby Brown' would 'curate the opening ceremony'. Talentless songstress Madeleina Kay – aka EU Supergirl – tweeted that Festival 2022 would be 'a festival to celebrate racism and bigotry of the highest order'. 'Well done (not so) Great Britain!… Just like pigs rolling in our own shit. A marvellous spectacle for the rest of the world to mock! #FuckBrexit', she added.
Some have made threats to boycott and blacklist artists who consider getting involved in the festival. A playwright and BBC producer tweeted to say he looked 'forward to shouting "scab" at anyone' who takes part. An independent publisher haughtily declared that 'no respectable artist or art organisation should have anything to do with this degrading and morally reprehensible nonsense'.
Threatening artists to avoid engaging with the festival is authoritarian and will only exacerbate division and cynicism. Artists and curators will need courage and resolve to ward off such an aggressive and censorious mob.
Though there are no concrete plans yet, it looks as though Festival 2022 will have participation at its core, especially given its grand task of healing a divided nation. Such an instrumental use of art and culture may well be the festival's Achilles heel. Top-down initiatives can backfire, but if Festival 2022 reaches out to working-class talent, offers healthy budgets and celebrates Britain's rich artistic history – which includes our relationship with Commonwealth, émigré and immigrant artists – then it can succeed.
Inspiration could be drawn from everyone from Morrissey, Gilbert and George, David Hockney, David Bowie and George Orwell to VS Naipaul, Sam Selvon, Zadie Smith, Edward Burra, Lucian Freud and Frank Auerbach. Artists could also draw on their experiences of the towns and cities where they were born, grew up, moved to or escaped from.
Finally, artists and curators should not be afraid of embracing conflict. Brexit was a great political and social struggle. It was a tough journey, meaning that a happy-clappy arts festival of wellbeing could miss the mark. As the late American sci-fi writer Octavia E Butler reminded herself when writing stories: 'Conflict is the lifeblood of fiction.' It is also the lifeblood of art.
Come on artists, rise to the challenge! Stick two fingers up to the cynics and make something thoughtful, beautiful, uplifting, magical and melancholic that represents and expresses the difficulties and complexities of a pluralist nation. Festival 2022 could sow the seeds of a cultural renaissance, if it is not strangled at birth.
Manick Govinda is an independent arts consultant, artists mentor, curator, project manager and writer. He co-founded Brexit Creatives. His writings can be found on Authory.
No paywall. No subscriptions.
spiked is free for all.
Donate today to keep us fighting.
Donate online
To enquire about republishing spiked's content, a right to reply or to request a correction, please contact the managing editor, Viv Regan.