Turning students into a woke Stasi
Sheffield University wants to pay students to police racial 'microaggressions'.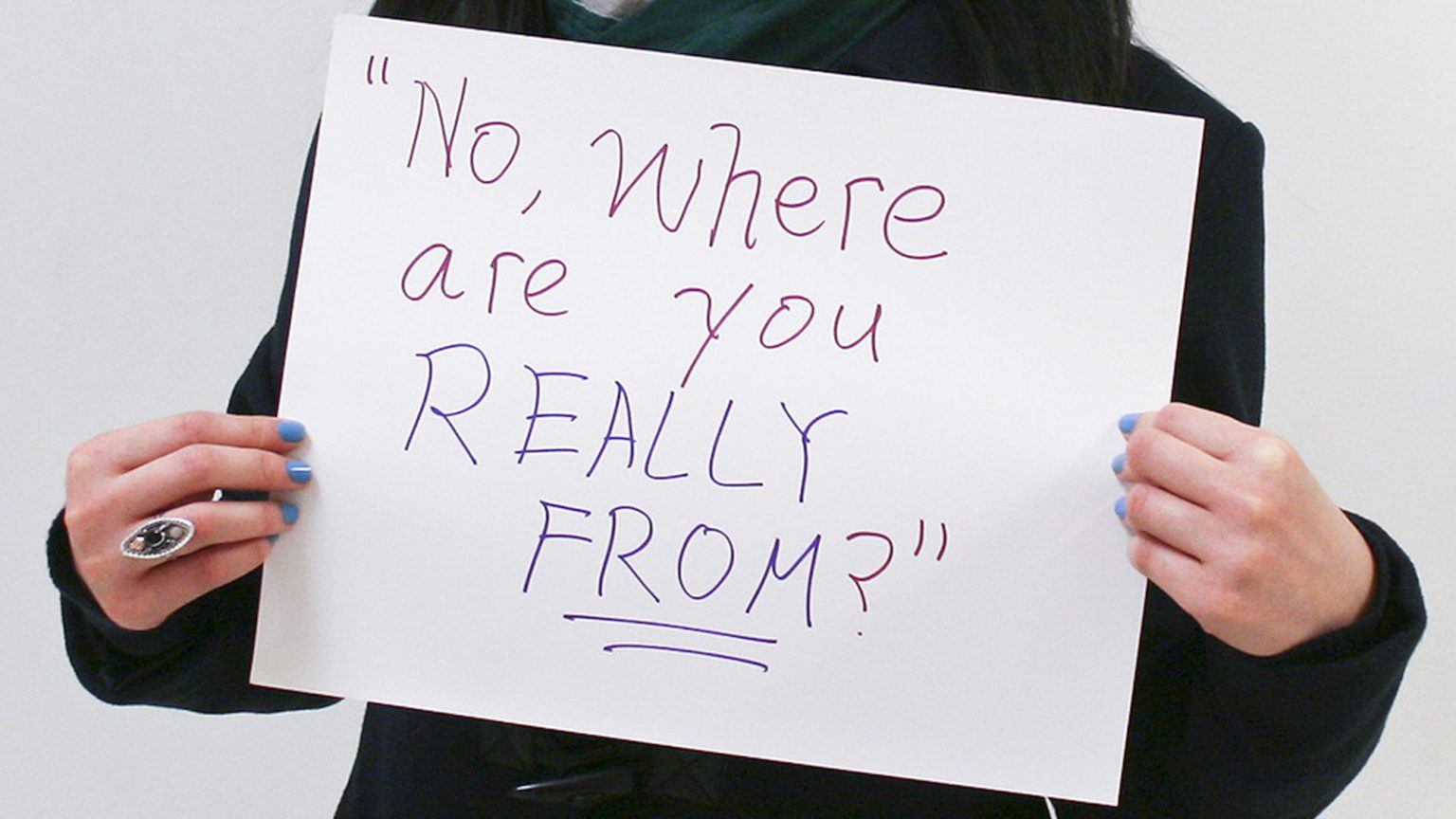 A friendly word of warning to black students thinking of applying to the University of Sheffield: don't. Racism is endemic at this university. You will be confronted with racist abuse everywhere – in your accommodation, the library and the student bar. Racism at Sheffield University is – apparently – so rife that the vice-chancellor has had to resort to paying students to police not just the words but also the thoughts of their peers in a bid to get to grips with it.
The university has announced that it will employ 20 of its own students at the generous rate of £9.34 an hour to tackle racist language on campus. The qualifications needed to become a 'race-equality champion' have not been made public. Thankfully, details have been provided about the role so we can make a guess at the skills required. The informers will be expected to tackle 'microaggressions' — that is, 'comments or actions which might be unintentional, but which can cause offence to a minority group'. Sheffield's vice-chancellor, Koen Lamberts, has said the aim of the initiative will be to 'change the way people think about racism' through initiating 'healthy conversations'.
Examples of the kind of microaggressions the chosen candidates will likely overhear include: 'Stop making everything a race issue'; 'Why are you searching for things to be offended about?'; 'Where are you really from?'; 'I don't want to hear about your holiday to South Africa. It's nowhere near where I'm from'; or – perhaps worst of all – black students being compared to black celebrities they look nothing like. (I was recently told that I look like Rebecca Long-Bailey, so I know exactly how painful this can be.)
Neither the intention of the student making these remarks nor the interpretation put on them by anyone else involved in the conversation count for anything. According to the team at Sheffield, bad thoughts lie behind these statements, and these bad thoughts must be publicly exposed and challenged.
We can conclude from this that mind-reading will be high up on the job description for wannabe race-equality champions. They will, after all, be expected to uncover offence where it was not intended and then go on to change the way the culprits think. Potential applicants will also require great hearing to listen in on other people's conversations. They will need an odd combination of extreme sensitivity to offence – alongside a high degree of insensitivity to interrupting conversations – to point out exactly where the speakers went wrong. Presumably, candidates will also have to sit some kind of test to prove their own thought purity on all matters concerned with race and ethnicity.
Yet still, so many questions remain unanswered. Will the student race-equality champions have a uniform or a badge so that they can be easily identified by victims of a microagression? Or will they go incognito, perhaps pressing ears up to doors or loitering in bars to catch unintentional racists unawares? If they have to sit in cafés and pubs, ears on full alert, will they be able to claim expenses for the drinks they'll have to consume? Or will they just stand, backs against the wall, fingers hovering over their phone's record button? Will they have the power to report students who don't want to have their thoughts changed – or who don't accept that their comment on someone's holiday destination was racist?
And will they be paid a commission for the numbers they inform on? What about snitches, sorry – champions – who find no sinners, no matter how hard they try? Will they risk losing their jobs? The East German Stasi seemed to have the answers to some of these questions – surely an all-expenses-paid fact-finding trip to Berlin by Sheffield's senior-management team is perfectly justified.
University lecturers and students must be among the most sensitive and most politically correct people in the UK today – and Sheffield is unlikely to be an exception. Sadly, this new initiative will inevitably lead to a massive increase in reports of racism. This won't, of course, mean that the university has actually become more racist. It will mean that students have been taught to interpret every question posed to them, every sentence of every conversation, even every intended compliment as an expression of racist thinking. Every remark must be seen in the worst light possible. No joke shared between friends, no chat about home or holidays can be spared analysis for unintentional racism.
What's more, students will be taught that nothing can be questioned or challenged informally among friends – everything should be reported to officials who can intervene and instigate a 'healthy' conversation. What sociologists Bradley Campbell and Jason Manning have labelled 'victimhood culture', where an accusation is as good as proof and being a victim becomes a form of social status, will take root. This will be to the benefit of no one other than the bureaucrats and administrators who manage the campus.
There is unlikely to be any problem with racism at the University of Sheffield – for now. But if there was one initiative designed to encourage students to see each other not as individuals but as representatives of a racial group, not as classmates and comrades but as a potential threat, and not as confident young adults able to speak freely and openly with each other, then it is surely this ridiculous idea to pay students to police microaggressions.
Joanna Williams is associate editor at spiked. She is the director of the new think tank, Cieo. Find out more about it here.
To enquire about republishing spiked's content, a right to reply or to request a correction, please contact the managing editor, Viv Regan.