Brexit is not about 'nativism'
EU free movement has undermined citizenship. This is bad for everyone.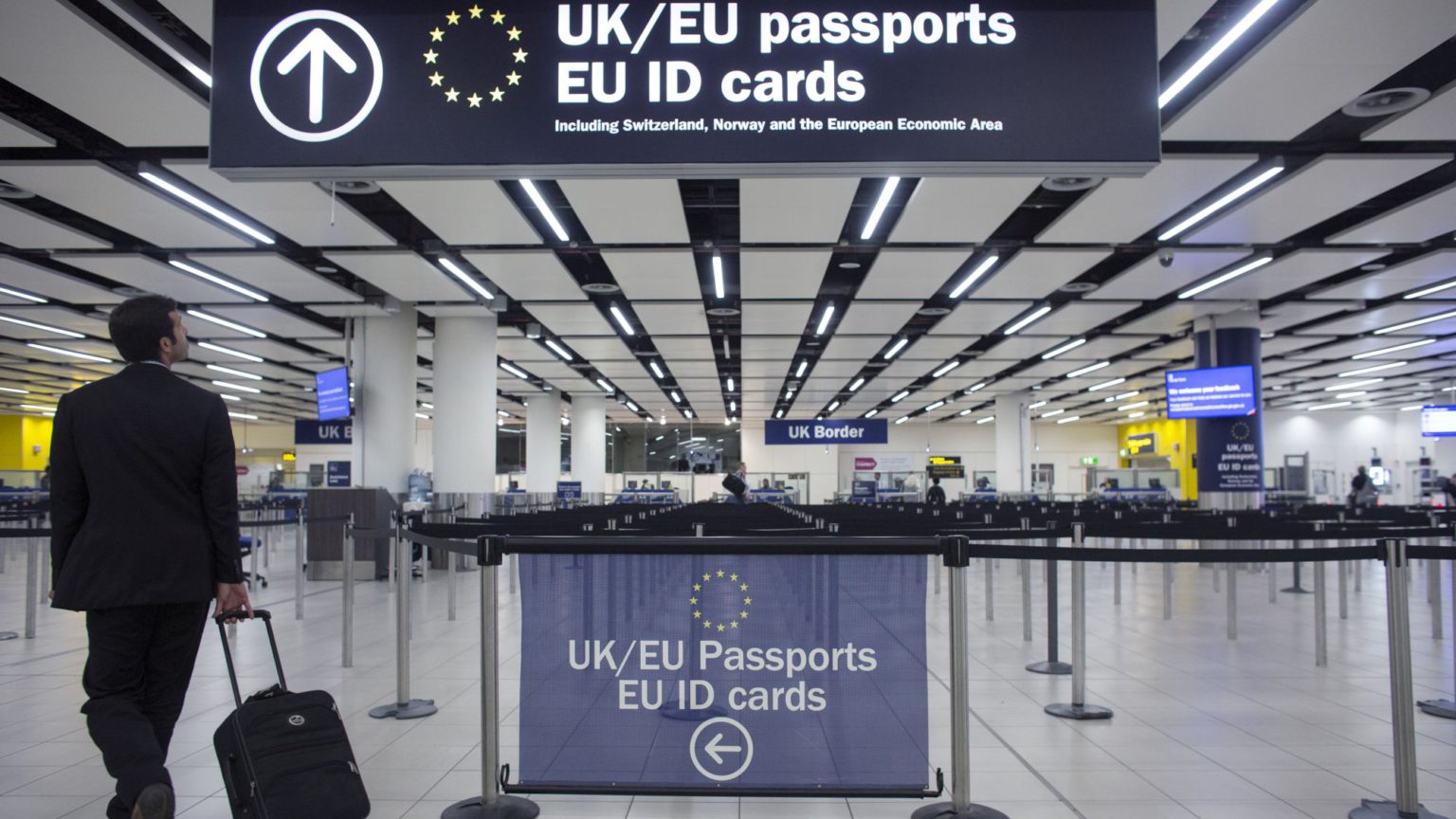 Although the Remain camp was thoroughly defeated by the December General Election, the slurs against Leave voters continue. A desire for Britain to leave the European Union is, we are constantly told, an expression of nativism and anti-immigrant sentiment. Progressives around the Labour Party, commentators warn, should not travel in the direction of 'nativist' Brexit voters. These fears of a nativist public are not confined to politics. In secondary schools, safeguarding measures against extremism cite 'nativism' as an example of far-right ideology that teachers should look out for.
Nativism is the political policy of promoting the interests of 'native' inhabitants over those of immigrants, including support for immigration controls. Brexit is presented by Remainers as 'nativist' because leaving the EU would suspend automatic freedom of movement for EU citizens (although not all immigration into the UK entirely).
In the context of Brexit, nativism is a pejorative term, meaning xenophobic or racist. It is used to tarnish the progressive, democratic content behind the vote to leave the EU and the quest for national self-determination. It obscures fundamental issues related to citizenship, civic rights and democratic accountability. Because of these issues, the context of EU immigration in the 21st century is very different to the debates around immigration from the 1940s onwards.
During the postwar period, the majority of immigrants to the UK wanted to become (or were already eligible to become) British citizens. They identified with the British nation state and aspired to live, work and settle here as permanent citizens. The granting of British citizenship to migrants from the Caribbean, India and Pakistan meant that, in theory, they would formally be politically equal to anyone else in the UK. Of course, equality was not a reality for new citizens. A number of Nationality Acts from the late 1960s to the early 1980s placed restrictions on migration from predominantly non-white countries. This meant that British citizenship was legally enshrined to prefer white people over non-whites.
For non-whites already living in Britain, these policies also placed a question mark over their citizenship status. Racist immigration controls encouraged the unequal treatment of non-white citizens by the state – oppression, in other words. These policies had to be rigorously opposed because they were divisive and undemocratic.
EU freedom of movement within EU member states, by contrast, allows people to have 'guest worker' status and even settle here without necessarily becoming British citizens. EU economic migrants do not have formal legal equality with British citizens (for example, they are excluded from voting in General Elections).
Citizenship, or membership of a nation state, is the means through which government decision-making is held in check by ordinary people. Brexit has raised important questions about what it means to be a citizen and the relationship between citizenship and democratic accountability. This is why the narrative of 'nativists' Leave voters is reactionary rather than progressive in character.
Left-wing Remainers argue that notions of citizenship go against the spirit of 'internationalism' associated with the left by placing divisions between British citizens and EU migrants. But these claims of internationalism are misleading. Left-wing internationalism means taking sides with ordinary people in other countries when they are in conflict with your own domestic government. However, even when such conflicts do arise, this should not mean relinquishing citizenship and democratic accountability within a nation state. Left internationalism has historically been about strengthening the power of citizens over their domestic rulers.
Behind all the progressive-sounding wordplay, the Remainer appeals to internationalism obscure a globalist demand to render citizenship of nation states meaningless. Indeed, the EU Parliament's Brexit negotiator, Guy Verhofstadt, argued at the Liberal Democrats conference in October that nation states are outdated political constructs. They are soon to be replaced by 'empires', he said. But if nation states become eroded within transnational political structures like the EU, the capacity for ordinary people to influence the decisions that affect their lives evaporates.
Anti-racist language of the 1970s has been similarly misappropriated for the EU migration debate. Activists challenged racist immigration policies 40 years ago to ensure the equal treatment of all British citizens. The debate today is the inverse of this. Now, the transient position of EU economic migrants, lacking in meaningful rights and status, is celebrated as a progressive model for all people. Migrants are increasingly valorised over citizens because they are living examples of 'citizens of nowhere'. That is, they may live and work in a number of different countries, but they are an invisible presence when it comes to voting and popular pressure on government decision-making.
The obsession with 'nativists' and the calls to oppose and condemn them is not a progressive fight against xenophobia or racism. It is an attempt to undermine progressive arguments for citizenship, civic rights and democracy. It is a reactionary demand that we all become 'citizens of nowhere'.
Neil Davenport is a freelance writer.
Picture by: Getty.
To enquire about republishing spiked's content, a right to reply or to request a correction, please contact the managing editor, Viv Regan.