The end of Remain
The people have defeated the anti-democrats, and that's really worth celebrating.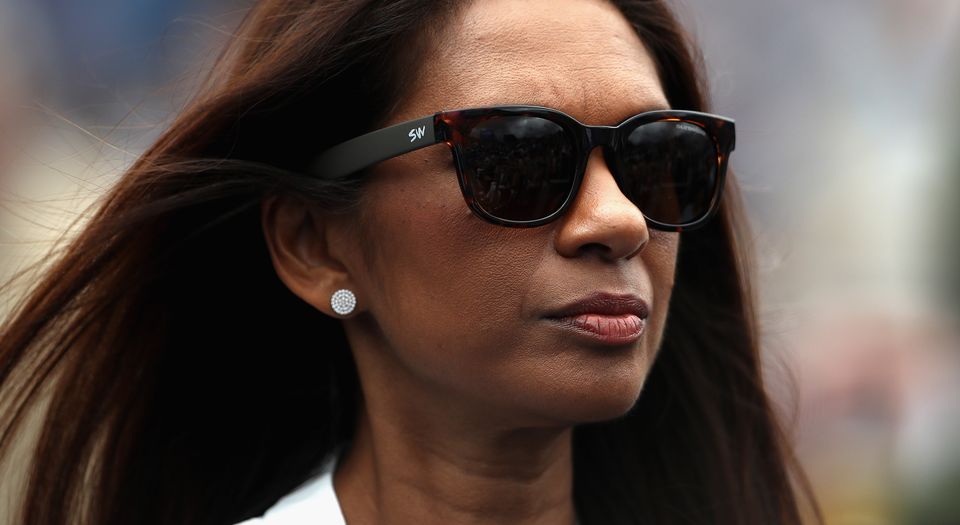 One by one they have fallen. They've admitted defeat – to varying degrees – and vacated the battlefield that they dominated for so long. Michael Heseltine was one of the first. 'We've lost', said the Tory arch-Remainer. 'Brexit is going to happen.'
Tony Blair was close behind. Labour should now accept the referendum result, he says, which is ridiculous given he has been at the forefront of the anti-democratic campaign to stop Brexit for the past three years. The People's Vote movement has fallen apart. Poor Femi will now have to get a job. And even their queen – that moneyed legal agitator against the people's will, Gina Miller – has realised that the rich cannot thwart democracy forever. As one headline puts it: 'Gina Miller FINALLY admits Brexit is happening.'
Of course it's possible we haven't heard the last of these people. After all, they have devoted the last three years of their lives to ensuring that the dumb, racist electorate, as they view us, doesn't get its way. It will be hard for them to give up the drug of anti-democracy. Miller is now indicating that she will do everything she can to ensure we have a soft Brexit. She has to spend her money somehow, I guess.
And yet it definitely feels like the end of Remain. It feels as though the most elitist and explicitly anti-democratic movement of modern British times has been done away with. And, best of all, it has been done away with by housewives in Wrexham, former miners in Blyth Valley, cab drivers in Blackpool South, and millions of other ordinary people who make up the demos. The defeat of Remain is proof of the power and wisdom and immeasurable importance of democracy.
Boris Johnson's electoral victory is really two stories wrapped in one. First there's the fact that a Conservative government has been voted into power. Will it do good or ill? Let's see. But the second, more pressing, more exciting story is that in voting for Boris, millions of people, especially those in Labour's long-held seats in the 'red wall' parts of Wales and England, have signalled their continuing desire to make Brexit happen and restated their belief in self-government. They haven't only voted for Boris – they have also revolted in vast numbers and with clear intent against the entitled and often hysterical elites who have done so much to try to reverse the gains of democracy.
We have witnessed, at the end of 2019, the wisdom of the crowd. It is fashionable in woke and leftish circles, and in many right-wing and libertarian circles too, to be sniffy about the masses. They're xenophobic. They are too swayed by tabloid nonsense. They're obsessed with stupid stuff like celebrity. They didn't know what they were voting for in 2016. Or more sympathetically – but just as sneeringly – they are sad and depressed and 'left behind' and they only voted for Brexit as a cry for help. So let's help them.
The people have rejected all of that. They have rejected the unhinged warnings from on high that Brexit will be an existential nightmare for the UK. They have rejected the constant slurs about how dumb they were to vote Leave. They have rejected the Corbynista left's Victorian-level paternalism and its promise to assist the tragic and hungry people in those crap, falling-down towns outside of London. ('Our towns aren't so bad', was no doubt the reply many a plummy Corbynista received when they went door-knocking in the North.) The demos rejected it all and said: 'We still want self-government, thanks.'
What this demonstrates, so clearly, is that the hysteria is not in the crowd – it's in the elite. It is the well-educated formers of opinion and holders of power who have lost the plot. It is the tens of thousands of middle-class anti-Brexit Londoners who marched for a second referendum and those historically illiterate university graduates who shouted 'Stop the coup!' when Boris only prorogued parliament for longer than normal. It is these people who have displayed an alarming dearth of wisdom.
It is they who jettisoned reason. Who engaged in a hare-brained politics of fear. Who warned of outbursts of super-gonorrhea if we leave the EU. Who stocked food for the coming hell. Who had nightmares about a Cormac McCarthy-style dystopian future in which we would all reminisce about the pre-Brexit era of plentiful food and medicine. Their education did not protect them from a descent into unreason. Their supposed progressive virtue was no guard against an unfounded and life-distorting sense of dread. They were in the centre – the centre of power, the centre of influence, the centre of debate – and yet they fell into a despair that was utterly bereft of sense.
Others did not. In Darlington, the Vale of Clwyd, Don Valley, they did not. And it is clear why: there is greater wisdom in the crowd than there is in the atomised communities the elites tend to live in. There is more balance and reason among those who live in society in a real way – who travel and work and socialise with ordinary people every day – than there is among those who self-consciously separate themselves from the masses and from public sentiment. The jaundiced views of cut-off elites, distant bureaucrats and paternalistic leftists were countered in this election by the common sense and self-respect of the general public – and that is really worth celebrating.
So Remain has lost. It has been defeated. No longer can they use their unequal wealth and influence to thwart the democratic will. The people have seen to that. But something else has been defeated too, or we should hope it has: the downbeat, dystopian, fearful cynicism about the ability of Britain to run its own affairs and the ability of ordinary Britons to make up their own minds. If Boris wants to hold on to his army of working-class, reasoned, sensible voters, he should push a message of positivity, democracy and rationality.
To enquire about republishing spiked's content, a right to reply or to request a correction, please contact the managing editor, Viv Regan.