The revenge of democracy
Yesterday's election was a people's revolt against the Remoaner tyranny.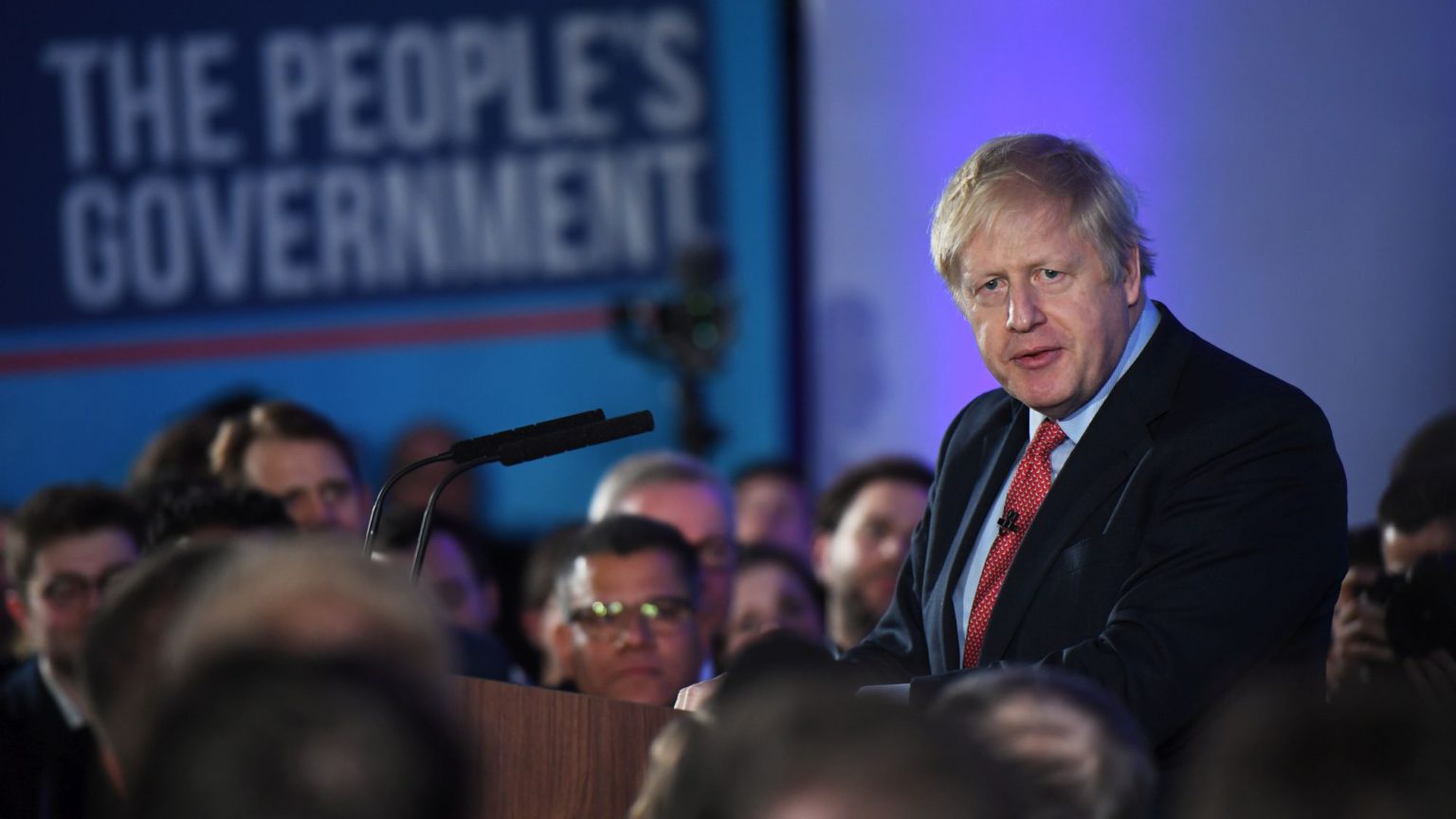 So now we know. Now we know what happens when you declare war on democracy. Now we know the consequences of demeaning the largest democratic vote in a nation's history. Now we know what becomes of a political class that sneers at voters, silences their democratic voice, and libels them as racist, xenophobic know-nothings who cannot be trusted with stewardship of the nation. You get punished. You get rebelled against. You get replaced. Last night, in those extraordinary election results, we witnessed the revenge of democracy.
You don't have to be a fan of Boris Johnson or his withdrawal treaty to appreciate the significance and even brilliance of yesterday's events. The results are striking, historically so. Labour suffering one of its worst results in decades, the Tories winning a powerful majority which, in the final days of the campaign anyway, not many people were predicting. Most striking of all has been the corrosion, collapse in fact, of Labour's 'red wall' – that historic terrain of red constituencies stretching from North Wales through northern England. Well, it's not red anymore: brick by brick it has fallen, with vast swathes of people who have voted Labour for decades turning to the Tories this time.
Stockton South, Darlington, Wrexham – all Tory seats. Even saying that sounds strange. Bolsover, held by Dennis Skinner since 1970, now has a 5,000+ Tory majority. Former mining towns that have long loathed the Tories – Bishop Auckland, Sedgefield – have turned blue. Bishop Auckland's Tory MP – 25-year-old Hull-educated Dehenna Davison – is the first it's had in its 134-year history. Don Valley is gone, too, despite MP Caroline Flint's best efforts to warn her party that its betrayal of its working-class, Brexit-backing voters would cost it dear. The wall hasn't only been breached – it's been torn down.
The 'red wall' collapse is the most significant, telling event in this election because it speaks, clearly and profoundly, to the revolt-like nature of yesterday's ballot-box rejection of the Remainer elites. These working-class communities were at the sharp end of the elites' seething contempt for Brexit voters. When you heard liberal-elite EU lovers or the performative radicals of the bourgeois Corbynista movement bemoaning the 'low-information', demagogue-swayed sections of society who had apparently been misled into backing Brexit, this is who they were talking about. The good people of Blackpool South, of the Vale of Clwyd, of Workington – all Tory seats this morning. That poisonous contempt was aimed most directly at these people. And now these people have responded. They have returned the contempt that has been heaped so heavily on them these past three-and-a-half years.
The red-wall revolt against Labour feels era-defining. This is working people rejecting that foul old idea that they would vote for a donkey so long as it was wearing a red rosette. This is ordinary people rebelling against the neo-aristocracy of the woke identitarian middle classes who have hijacked the party their forefathers founded. And this is an uprising against anti-democracy. For more than three years the political class has agitated against the largest democratic vote in our history. They have used every legal and parliamentary trick in the book to thwart or delay Brexit. And now the people have passed their judgement on this disgraceful behaviour. Democracy's payback.
Just consider the ridiculous, authoritarian figure of Lib Dem leader Jo Swinson. She's lost her seat. She said bollocks to Brexit, the people said bollocks to her. Just as they have to many Remoaner MPs who tried to stymie democracy. Guess what? People take their vote seriously. They know it was hard fought for. They know people struggled and even died for this every-now-and-then piece of paper that allows every free adult citizen to determine the shape and nature of government. They do not take kindly to its being undermined, whether by the EU or our own anti-democratic elites here in the UK.
Already leftist elitists are demeaning this mass vote against anti-democrats as the work of racist idiots. These stupid voters remain in the intellectual stranglehold of evil tabloids and populist demagogues, they claim. They will never learn. This is precisely the kind of contempt that made people turn against the aloof left and technocratic elites. More importantly, yesterday's election shows the opposite of what these anti-democrats claim. It shows that people can think and decide for themselves. For three years people have been bombarded with overblown threats and hysterical warnings about the dangers of Brexit and the vulnerability of our economy and public services if we go down the populist route. 'We'll look after you by stopping Brexit and doing the right thing', politicians assured them. The people rejected all of this paternalistic guff. They thought for themselves and said, 'Nope'. This was an act of an independent people.
We have a job of work making sure Boris doesn't sell out Brexit. We'll get to that. For the time being let's recognise and celebrate what this election reminds us of: that democracy remains the greatest corrective to elitism and tyranny that mankind has ever invented.
Brendan O'Neill is editor of spiked and host of the spiked podcast, The Brendan O'Neill Show. Subscribe to the podcast here. And find Brendan on Instagram: @burntoakboy
To enquire about republishing spiked's content, a right to reply or to request a correction, please contact the managing editor, Viv Regan.