The shaming of Swaran Singh
Sayeeda Warsi's campaign against the Tories' new Islamophobia investigator is a disgrace.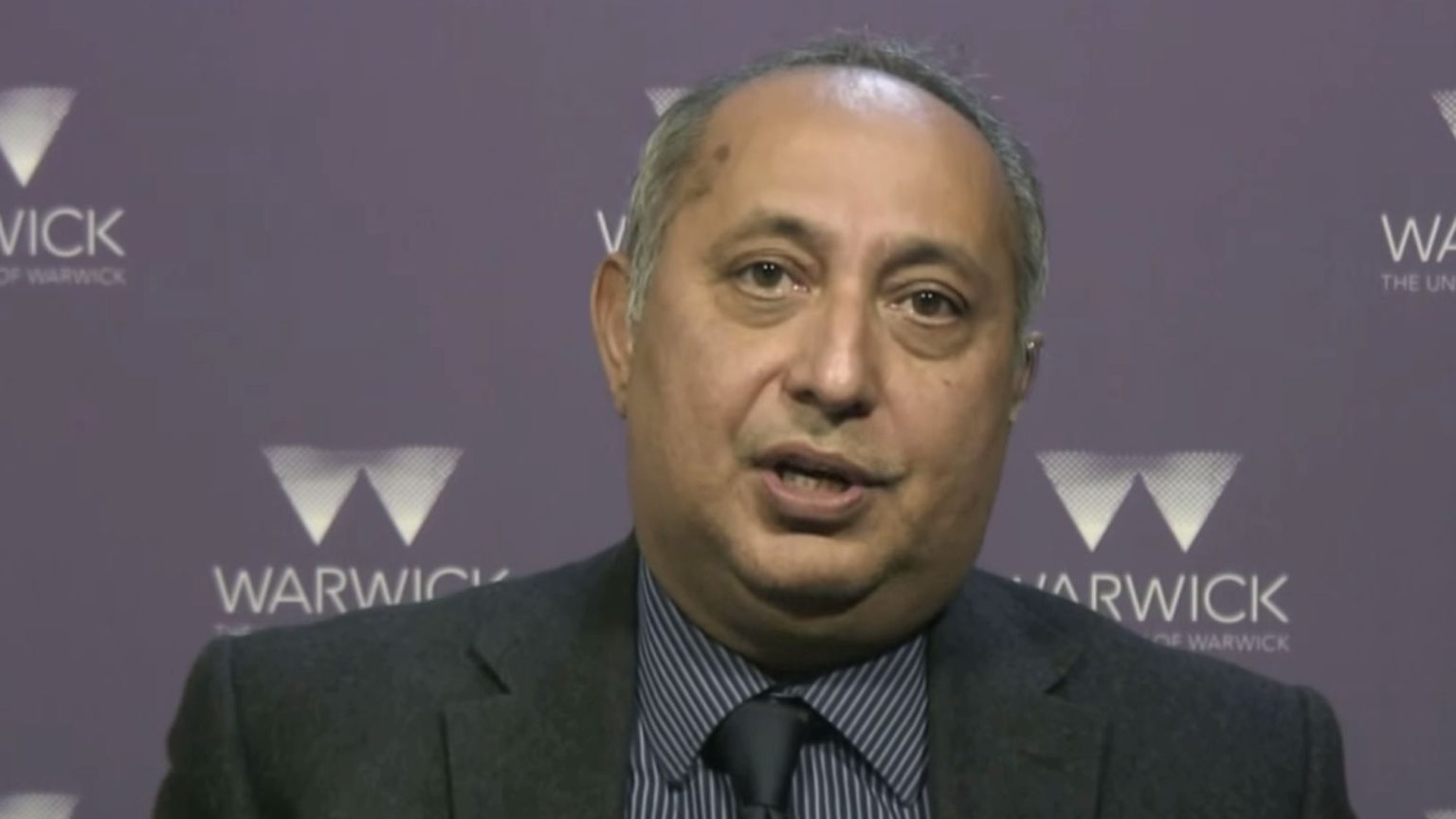 Sayeeda Warsi has reached a new low. This former Conservative cabinet minister and self-styled spokesperson for Britain's Muslim community has instigated a pile-on against Swaran Singh, the professor who has been chosen by the Conservatives to head their inquiry into their internal handling of complaints about discrimination, including Islamophobia. Professor Singh's crime? He once wrote a nuanced, moving essay for spiked about his own family history in Kashmir which goes against Ms Warsi's view of the Kashmir conflict. How dare he.
It really is an extraordinary situation. Within hours of him being unveiled as the Tories' Islamophobia inquiry chief, Singh, a professor of psychiatry at the University of Warwick, was being shamed online for his essay that spiked published in August. His essay is being described as Islamophobic. It is of course nothing of the kind. It is a detailed and touching exploration of Professor Singh's own Sikh family history in Kashmir. It also challenges the Western media depiction of the Kashmiri conflict as a simplistic case of fundamentalist India oppressing Kashmiri Muslims. This overlooks, he wrote, the role played by Islamic militants in Kashmir and also the suffering of the Sikh and Pandit communities in Kashmir. The piece is a plea for a more nuanced understanding of the Kashmiri crisis that goes beyond one of simple Muslim victimhood.
For Warsi and others to treat a serious, personal essay as an expression of prejudice is a complete and utter disgrace. It smacks of Sikh-shaming, where a man is being demeaned online simply for remembering and writing about his own community's suffering in Kashmir. Indeed, the Guardian's summary of the controversy swirling around Mr Singh courtesy of Warsi's pile-on against him says 'Swaran Singh's neutrality [is] in question' over his comments on spiked that the Kashmir conflict is 'not [a] Muslim-only tragedy'. Read that again. Let it sink in. Singh is being demonised and insulted online because he said that not only Muslims have suffered in Kashmir. Because he told a truth. Because he wrote about his community's suffering. Shut up, Sikh – that is the repulsive undertone of this use of the Islamophobe insult against Singh.
Warsi got the ball rolling on this dreadful campaign against a man who merely wrote movingly of his own people's suffering. She quoted sections from his essay on Twitter with an embarrassed-face emoji and said to her Twitter followers 'I will let you make up your own mind'. The quotations from his essay included the argument that we should not view the Kashmir tragedy as 'one only of Kashmiri Muslims'; that Indian Kashmir has been 'cleansed of its non-Muslim population', meaning 'my clan… has been without a home'; and that too often, suffering Hindu groups are ignored too, on the basis that India, like Israel, is always an oppressor. These are perfectly legitimate views. They are criticisms of the role of militant Islam in Kashmir. The idea that they are wicked or prejudiced or a sign that Professor Singh is unfit for his new role actually demonstrates the entire problem with the term Islamophobia – the indisputable fact that it is used to silence discussion and to demonise anyone who criticises aspects of Islam or, in this case, violent Islamic extremism in Kashmir.
The end result of this shameful pile-on against a man who wrote of his Kashmiri family history is that an online Pakistani newspaper has trashed Singh. Under the headline 'Tories appoint anti-Kashmir Islamophobe to investigate Islamophobia', The News accuses Singh of 'expressing Islamophobic and anti-Kashmir Muslim views publicly'. He didn't, of course. What really happened is that the Islamophobe insult was attached to Singh as a form of punishment for his views on Kashmir and his criticisms of militant Islam and his attempt to speak up for Kashmiri Sikhs. Across the web he has been branded hateful simply for expressing his political views and telling his family's story. What a disgrace. Is Ms Warsi proud of herself for her role in unleashing this spectacle of Sikh-shaming?
Warsi says spiked adheres to the ideology of a 'hierarchy of hate' – that is, we believe some forms of racism are morally worse than others. This is a lie. spiked opposes all forms of bigotry. But we also oppose the cynical and unsubstantiated use of the accusation of racism as a way of silencing those who hold certain political and moral views that the great and the good disapprove of. That is what has happened here: a man has been denounced as an Islamophobe for his political views on Kashmir. If you want to see the problem with the word Islamophobia and with the use of it to silence critical commentary on Islam, extremism and international affairs, look no further than this ugly shaming of Professor Singh.
Brendan O'Neill is editor of spiked and host of the spiked podcast, The Brendan O'Neill Show. Subscribe to the podcast here. And find Brendan on Instagram: @burntoakboy
To enquire about republishing spiked's content, a right to reply or to request a correction, please contact the managing editor, Viv Regan.