The sweetest scalps of the Brexit election
Lots of anti-democrats and democracy dodgers were ousted last night.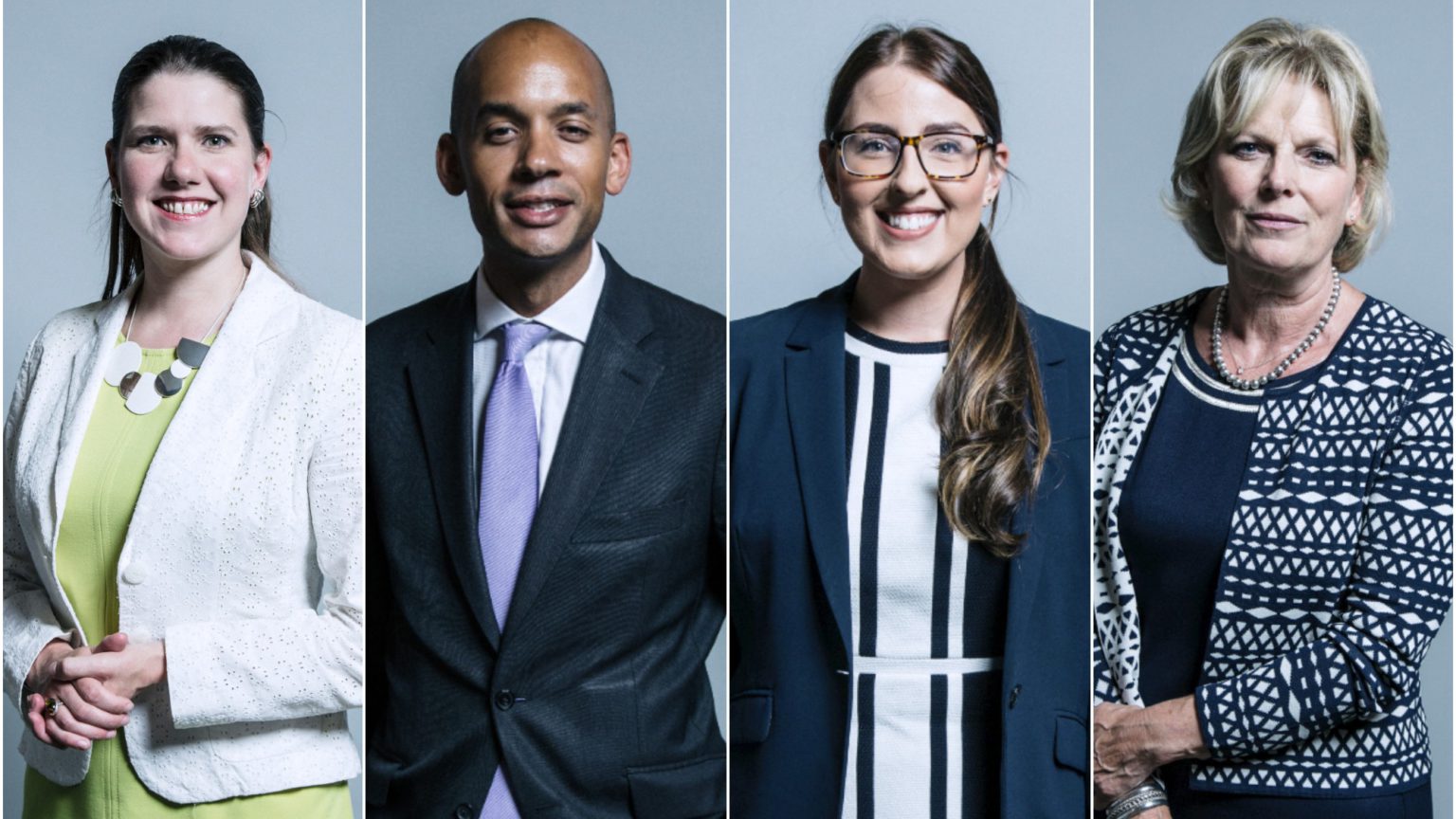 The Brexit election has delivered a stunning smackdown to the Remain establishment, with many of the worst Brexit-blockers and anti-democrats getting turfed out of parliament by the voters last night.
These were some of the sweetest scalps:
Jo Swinson
The Liberal Democrat leader began the campaign insisting she could be the next prime minister. She ended the campaign by losing her seat.
'Jo Swinson's Liberal Democrats' ran a presidential campaign putting her front-and-centre. But polls later suggested that the more voters saw of Swinson, the more they disliked her.
Swinson was also responsible for the disastrous pledge to unilaterally revoke Article 50 – a policy so extreme and dogmatic that it turned off many Remain voters and even allowed the Labour Party to present its Brexit betrayal as the more reasonable option for anti-democrats.
Swinson lost to the SNP by 149 votes.
The leader of the Liberal Democrats, @joswinson, has lost her seat in the general election https://t.co/DczXQJaM73 pic.twitter.com/SmiEvYBIP0

— BBC Scotland News (@BBCScotlandNews) December 13, 2019
Anna Soubry
Anna Soubry was one of the zombie parliament's most prominent Remoaners. Despite being elected in 2017 as a Conservative on a Leave ticket, in a pro-Leave seat, Soubry attempted to block Brexit at every turn. When she left the Tories to join The Independent Group (later Change UK, then The Independent Group for Change) she refused to hold a by-election. 'My values, my principles, the mandate that I believe I had from the good people of Broxtowe has not changed', she insisted.
Soubry also attempted to block a General Election: 'A General Election will solve nothing', she told the Commons. 'It will get rid of you', quipped Labour's John Mann in response. With her party polling at zero per cent, Soubry was right to fear the judgement of the voters:
Broxtowe: CON HOLD #BBCElection #GE2019.
Full results: https://t.co/zf9H79hiCb pic.twitter.com/77cID7ODAp

— BBC Election (@bbcelection) December 13, 2019
Laura Pidcock
Laura Pidcock was only elected in 2017 but as an ally to Jeremy Corbyn, and sometimes described as his de-facto deputy, she was widely tipped for the Labour leadership – until last night when she lost her seat, North West Durham, to the Conservatives. This was the first time the seat had ever fallen to the Tories.
When elected, Pidcock promised to be a 'mouthpiece for my constituents and class'. But while her constituents and class voted Leave, Labour became a Remain party.
Symbolically, Pidcock's old seat contains Consett. The Consett steelworks was one of the most iconic casualties of Thatcherism. But now Brexit has frayed this area's loyalty to Labour and pushed voters towards the Conservatives – a once unthinkable scenario.
Durham North West: CON GAIN FROM LAB #BBCElection #GE2019.
Full results: https://t.co/sjguQwwuZT pic.twitter.com/TatgUopmXz

— BBC Election (@bbcelection) December 13, 2019
Chuka Umunna
Another former contender for the Labour leadership was Chuka Umunna. Way back in 2015, Umunna ran for leader and then withdrew. This year he withdrew from Labour to join Change UK, before jumping ship again – this time to the Liberal Democrats. At no point did he bother the people of Streatham for their say on the matter. In yesterday's election, he was moved to the much posher Cities of London and Westminster constituency but failed to get the votes.
Chuka's democracy dodging caught up with him in the end:
Chuka Umunna has failed to gain the Cities of London and Westminster constituency from the Tory party

Watch #ITVElection2019 live here: https://https://t.co/cLnCAxZ38f pic.twitter.com/CotrLCfugs

— ITV News (@itvnews) December 13, 2019
Fraser Myers is a staff writer at spiked and host of the spiked podcast. Follow him on Twitter: @FraserMyers.
Picture by: Getty
To enquire about republishing spiked's content, a right to reply or to request a correction, please contact the managing editor, Viv Regan.