Prince Andrew: this has become a witch-hunt
I'm a republican, but I refuse to join this public shaming.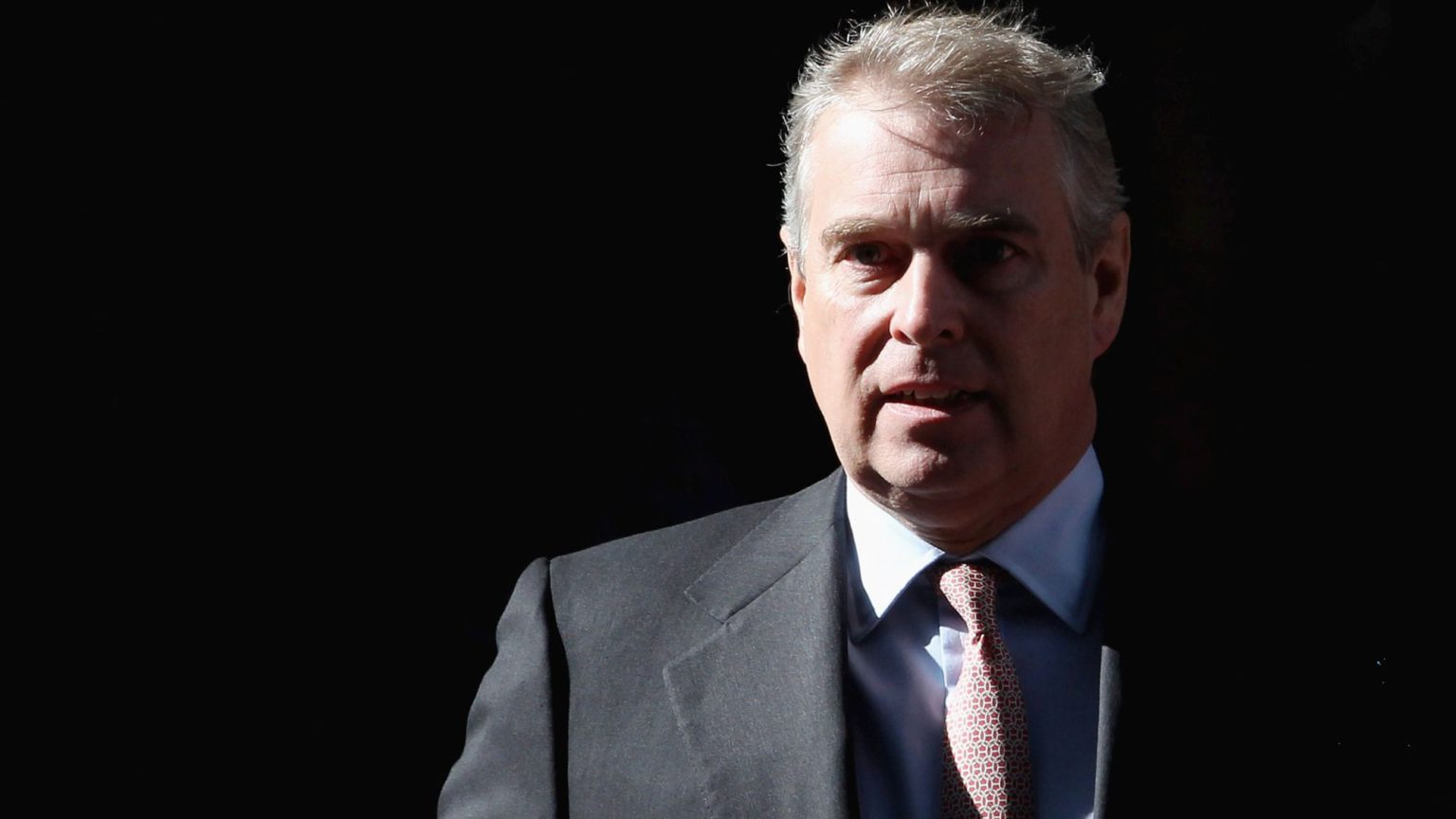 I am a republican. An Irish republican from West Belfast, to be precise. I have never entered any of the interminable debates about the antics of the royals on the basis that I think the monarchy should be abolished. So it has been strange to find myself defending a royal all week, among friends, colleagues and family, amid the lynch-mob atmosphere prompted by the explosive Newsnight interview with Prince Andrew.
Let me be clear. I am not saying that Prince Andrew is innocent of having sex with an underage girl, as he has been accused. Or that he was telling the truth in that interview about his friendship with the now-deceased convicted paedophile Jeffrey Epstein, who it is alleged trafficked a 17-year-old girl to him for sex. Or that he is a decent human being. I don't know enough about Andrew or the evidence against him to make any judgement on those issues. But there is a lot that should concern us about the response to that interview.
It became obvious soon after it aired last Saturday that what Andrew had hoped would draw a line under the ongoing speculation about his friendship Epstein had spectacularly backfired. Commentators on the Sunday political shows all agreed the interview was a terrible mistake. Monday's front pages put aside political rivalries to sing from the same hymn sheet.
The initial response focused less on whether Andrew was telling the truth and more on the fact that he had not shown any empathy with Epstein's victims or apologised to them. Columnists and pundits queued up to agree that his lack of empathy was unforgivable and should have serious consequences. This was where my discomfort first set in.
Prince Andrew clearly agreed to this interview to clear his name. After all, he stands accused not just of being friends with Epstein, but also of committing crimes himself. He has been accused of having sex with a minor, as well as groping other women. It's hard to think of an allegation more damning for someone in public life than having sex with an underage girl and knowingly associating with a paedophile.
If, for argument's sake, Andrew is innocent, then it is reasonable to assume that he and his family have been through hell in recent years as rumours and speculation have circulated. If we think for just one minute about how that would feel if it happened to us or someone we love, we would surely not wish it on our worst enemy. But empathy with Andrew is clearly not the order of the day.
People are free to dislike Andrew and the tone he took in that interview. But when was it decreed that people fighting to clear their name can only defend themselves if they first apologise to people harmed by someone else? Prince Andrew claims he was unaware of and did not take any part in Epstein's activities. There are hundreds of leading politicians, businessmen and scientists who have spent time with Epstein. Do they all need to apologise to his victims or be removed from public life?
As the angry reaction has grown, the debate has started to feel genuinely chilling. The country, it seems, expects public figures to say a certain prescribed thing. If they do not, then they must be condemned and cast out of civilised society. It was only a matter of hours after the interview aired that the clamour grew for Andrew to be stripped of his royal duties and salary. Which is of course what happened.
They got their scalp. A man was driven out of his job and his royal life within 48 hours, not because he was found guilty of any wrongdoing, but because he did an interview in which he said the wrong thing. That, according to some people I've spoken to, proves that we live in a civilised society.
It is striking how many people have focused on the fact that Andrew has been badly advised – that he should have been told to express more sympathy with the victims. It is as if we no longer care if an apology is genuine or heartfelt. Emily Maitlis wrote a fascinating piece in The Times about the interview, saying she was struck by how open Andrew was: 'There is no question he shies away from. No issue with which he refuses to engage.' But in the aftermath it was if it would have been better had he just issued an anodyne statement.
There were other things that jarred about the response. As a lifelong republican I object to the extravagance of the royal family. Just imagine what we could do with the money we spend on the royals. But there was something unpleasant about the relish with which people greeted the downfall of this privileged rich man. Even my respected friend and spiked associate editor, Joanna Williams, wrote that this man is 'so privileged he leads a life unrecognisable to the vast majority of British citizens'. Well, yes. That's because he's a member of the royal family. I would kick them all out tomorrow. But until we do, by definition, they are not going to live the lives of ordinary people.
The question of Andrew's guilt or innocence seems to exercise people less than his failure to express regret. His apparent memory problems and clumsy defences, mercilessly mocked on Twitter, clearly convinced no one. But few seem to care if they were accurate or not. Only a court of law can rule on whether Andrew is innocent or guilty, but given the tsunami of media coverage you would have thought that one or two of the journalists assigned to this story might have been asked to investigate whether Andrew's alibi was true.
The entire UK media, it seems, were sent to that Pizza Express in Woking – where Andrew claims he was accompanying his daughter to a birthday party on the day of one of his alleged crimes. Pointless photos of it were taken. But no one seemed able to track down anyone who was supposedly at that child's birthday party, and might have remembered having a royal in attendance. This media story has become more about reporting communal outrage than verifying Andrew's claims.
That Andrew has stepped back from royal life is of no concern to me. I wish all the royals would. But the reaction to this interview concerns me hugely – from the virtue-signalling to the primacy of the victim, from the casual demonisation of privileged white men to the glee at a national shaming. All those jumping on this bandwagon better hope that they and their loved ones never have to face this kind of ritual public shaming.
Kevin Rooney is co-author of The Blood-Stained Poppy.
No paywall. No subscriptions.
spiked is free for all.
Donate today to keep us fighting.
Donate online
To enquire about republishing spiked's content, a right to reply or to request a correction, please contact the managing editor, Viv Regan.