We want freedom, not freebies
UK political parties want to give us 'free' stuff while undermining our fundamental rights.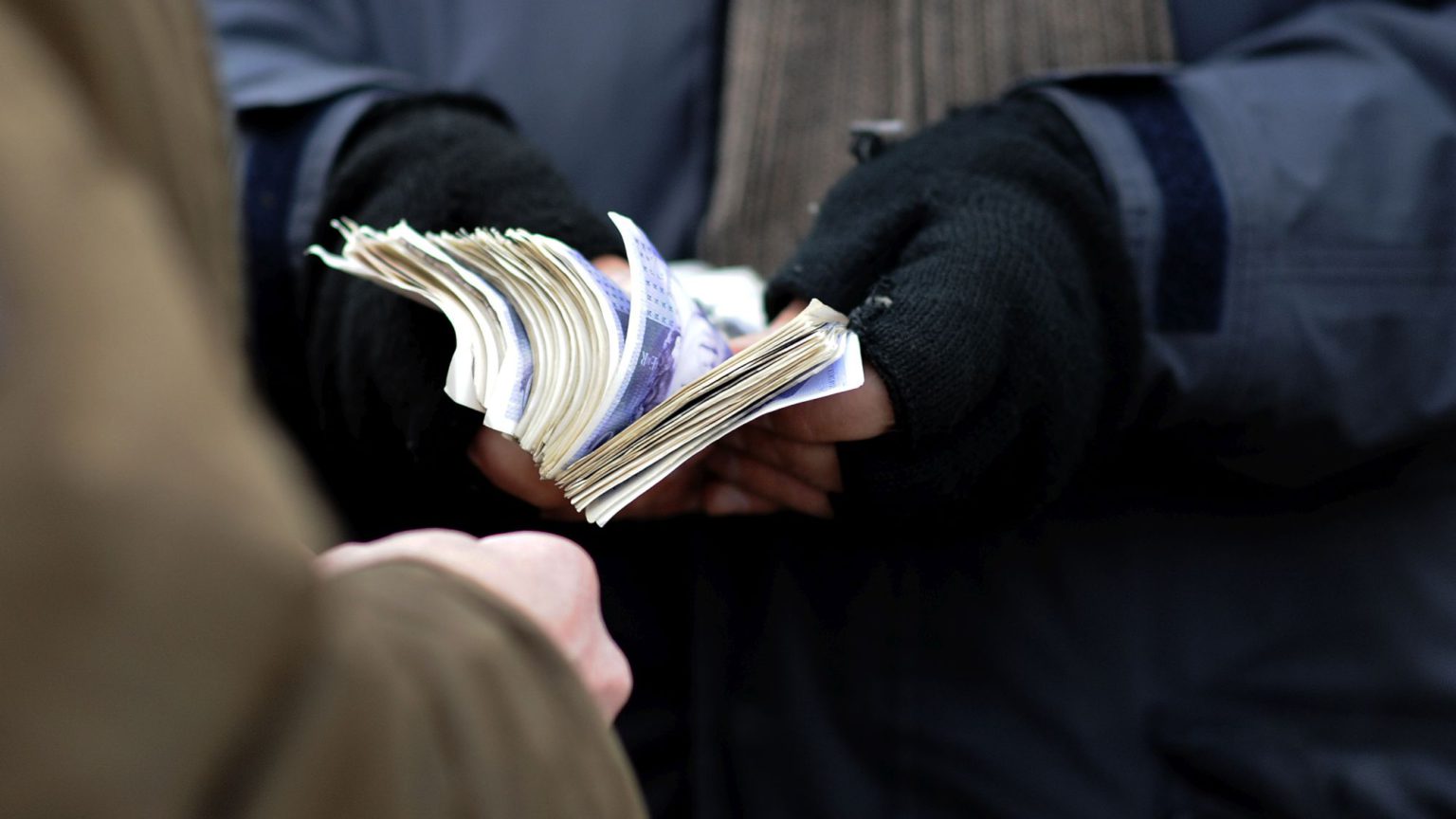 The main UK political parties are competing with one another on how many 'free' (taxpayer-funded) things they will provide to the public if they win a majority in next month's General Election. Free broadband, free university tuition, free childcare, and, no doubt, free cheese, too. Whether any of these 'promises' will actually be delivered remains to be seen. However, what is striking is the main parties' deafening silence regarding freedom itself.
Over the past couple of decades, we've seen a significant erosion of our fundamental rights, including freedom of speech, freedom of conscience and freedom of expression. Yet few political parties seem to consider this erosion of freedom a problem. This is not surprising, as both main parties have long sought to drastically expand the scope and power of the state at the expense of individual liberty. In my opinion, a society that promises 'freebies' without defending our fundamental rights is one that has lost its way.
In recent years, it has become unfashionable to discuss civil liberties in the public domain. When the issue is raised, it is quickly met with concerns about terrorism and the threat of the far right. Yet there is no evidence to show that the curtailment of civil liberties, in and of itself, counters terrorism or militates against the rise of far-right extremism.
In fact, all the curtailment of our civil liberties achieves is the further erosion of the freedom of everyone. It does very little to tackle the root causes of threats and problems. In the case of neo-Nazis and Islamist extremists, for example, online censorship actually makes the problems worse. It pushes prejudiced views underground, where they persist and develop, unchallenged, in echo chambers. Censorship is the equivalent of a doctor attempting to treat the symptoms while leaving the underlying health condition unaddressed. Far-right and Islamist extremism are complex problems that require equally multifaceted solutions. Censorship has not meaningfully tackled either.
Take the police's new crusade against hate crime. Never mind that 'hate' is a poorly defined and entirely subjective concept. What is more disturbing is how this crusade has been pursued. A whole host of people have been accused of committing a 'hate crime', such as the Christian preacher arrested for calling Islam an 'aberration', or the man investigated for retweeting a transgender limerick. These cases may be extreme, but they are also the logical result of giving the state the power to arrest people on the grounds that they have expressed hatred. Indeed, the Metropolitan Police's £2million Online Hate Crime Hub has investigated 1,612 cases (and facilitated six convictions) in just two years.
We used to be told that 'sticks and stones can break your bones, but words will never hurt you'. Now it seems words do hurt you. We are increasingly being told that disagreeable speech is akin to violence. This contention is absurd and dangerous. Offence is taken, not given. Freedom of speech is our most powerful tool for advocating for change and raising awareness of wrongdoing. We must end this baseless moral panic over hate speech and encourage resilience, passionate debate and the free exchange of ideas.
Both the Tories and Labour disagree with this, it seems. The Tory government's Online Harms White Paper was published for consultation earlier this year. It wants to tackle 'online content… that harms individual users…or threatens our way of life in the UK'. The definition of 'harm' is so vague and ambiguous that one can only imagine the chilling effect it would have if it actually becomes law. I consider state regulation of the online world to be a bigger threat to 'our way of life' than, er, Pornhub.
The government has made little secret of its intention to expand state powers. The Investigatory Powers Act (aka the Snoopers' Charter) increased drastically the powers of the intelligence services. According to Liberty, 'The Snoopers' Charter allows the state to hack computers, phones and tablets on an industrial scale, and collect the content of people's digital communications. It also allows the creation and linking of huge "bulk personal datasets".' Liberty added: 'The government failed to provide evidence that this was "necessary to prevent or detect crime".' Article 19, a freedom-of-expression campaign group, concluded that the Snoopers' Charter 'offers a template for authoritarian regimes and seriously [undermines] the rights of its citizens to privacy and freedom of expression'. The Chinese Communist Party even pointed to the Snoopers' Charter as a defence of its own surveillance tactics.
Labour is no better. Its proposal to introduce a 'free', state-controlled internet service will only bolster our existing Big Brother-style surveillance state. Labour has even announced that it plans to make misogyny a hate crime.
Defenders of proposals to increase the surveillance and regulation of our everyday lives will often say that if you have nothing to hide, then you have nothing to fear. But many good people do have something to hide, such as whistleblowers or people trying to discover what powerful institutions do not want them to know. More importantly, the UK government, especially under its Prevent counter-terrorism strategy, has wrongfully investigated numerous individuals on the basis of what they were reading online. People, that is, with nothing to hide but plenty to fear.
I am sympathetic to plans for the state to provide its citizens with basic necessities. But without promising to protect our fundamental rights, such 'freebies' threaten to be part and parcel of the broader assault on liberty.
Inaya Folarin Iman is the Brexit Party parliamentary candidate for Leeds North East.
Picture by: Getty.
To enquire about republishing spiked's content, a right to reply or to request a correction, please contact the managing editor, Viv Regan.