How will Britain's minorities vote?
Among certain groups, old party loyalties are beginning to shift.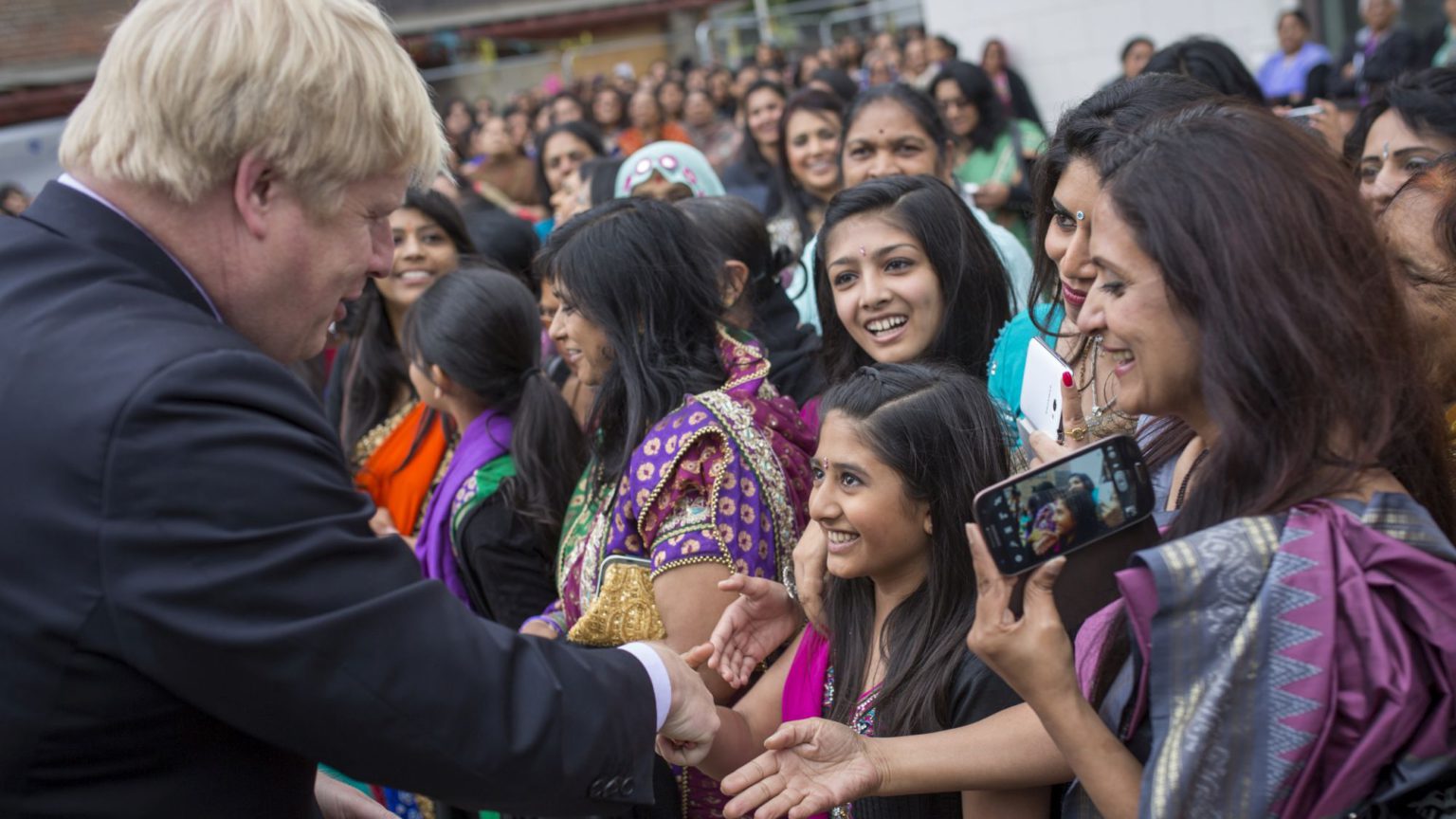 The UK is on the verge of yet another General Election – the third in four years.
With the UK's relationship with the EU continuing to dominate national political discourse – nearly three-and-a-half years after the June 2016 referendum – the stakes could not be higher.
But there are other crucial factors at play, too – not least in 'Urban England', in which ethno-religious minorities will play an important part in deciding the outcome for certain constituencies.
Here is a round-up of the current state of affairs within a range of ethno-religious minorities, and where we may see notable shifts in party choice.
British Jews
Labour was once labelled the natural home for Britain's Jews. But now it finds itself under investigation over allegations of institutional anti-Semitism. A raft of Jewish MPs have left the party, including Dame Louise Ellman – a party member for 55 years. A recent poll showed that 87 per cent of British Jews consider Labour leader Jeremy Corbyn an anti-Semite. Forty-seven per cent would seriously consider relocating abroad if the Labour leader was to become PM.
Many eyes will be on the north London constituency Finchley and Golders Green, where the Liberal Democrats are hoping that recent recruit Luciana Berger, who left Labour after receiving anti-Semitic abuse, will pull off a stunning win in the heavily Jewish-concentrated seat. Figures from a recent Survation poll are encouraging for the former MP for Liverpool Wavertree.
All in all, it is looking increasingly likely that the Conservative Party will command an unprecedented level of British Jewish support – with Labour currently polling in single digits among such voters. This may prove critical in marginal Tory-held seats, such as Chipping Barnet and Hendon.
British Pakistani and Bangladeshi Muslims
Much has been made of the Labour Party becoming a 'metropolitan party of north London'. As a result, commentators often rightly suggest that Labour is running the risk of losing pro-Brexit seats in its post-industrial heartlands, of northern England and the provincial Midlands.
But there are also a number of northern seats which, bar a spectacular miracle, are going to stay 'rock red' – such as Bradford West and Blackburn. While the Tories are likely to make headway in the provincial Midlands, eyeing up Brexit-facing marginals such as Ashfield and Newcastle-under-Lyme, Birmingham seats with a high South Asian Muslim presence (such as Hodge Hill) are expected to return Labour MPs with healthy majorities.
What's more, while Brexit Party leader Nigel Farage has announced that his party will not stand in seats won by the Tories in the last General Election, the steadfast support provided to Labour by British voters of South Asian Muslim heritage may prove crucial in Leave-leaning, Labour-held seats such as Peterborough, Keighley and Bedford (depending on the degree of the Conservative Party-Brexit Party 'split' of the broader pro-Leave vote).
My hometown of Luton (split into Luton North and Luton South) voted to leave the European Union by a margin of 13 percentage points. But as in other post-industrial towns with high South Asian Muslim populations, local Labour politics is strong here. Stranger things have happened, but Luton is highly unlikely to do anything other than return two Labour MPs at the next election.
Under Jeremy Corbyn's leadership, Labour has become an unapologetically pro-Palestinian force in British mainstream politics. The reality is that the ongoing Israeli-Palestinian conflict is a sensitive issue for a great number of the UK's South Asian Muslims. Kashmir has also emerged as a subject of great interest within the party, with many activists sharing Corbyn's long-standing hostility towards current Indian PM Narendra Modi. They also supported a recent party conference motion criticising India over the revocation of Article 370.
British Indians
It is important to note that the 'British Indian community' is incredibly diverse in terms of region of origin, migratory background, and religious affiliation – with a notable proportion of Hindus, Sikhs, Muslims and Christians (primarily followers of Roman Catholicism).
In terms of hourly pay, British people of Indian origin are the second-highest earners by ethnic group (coming after British people of Chinese origin). Recent evidence suggests that middle-class, upwardly mobile British Indians, who traditionally voted for Labour, are increasingly willing to give the Conservatives a hearing. Growing sections of the British Indian electorate have found themselves at odds with Corbyn-led Labour on both domestic and foreign-policy matters.
British voters of Gujarati Hindu origin – sharing the same ethno-religious heritage as home secretary Priti Patel – could provide a particularly high level of support for the Conservatives. Their relationship with Labour has further declined under Corbyn's leadership over issues such as Kashmir and his critical stance towards Modi.
Britain's middle-class Indian Hindus may even help to shore up Tory-held seats in west London such as Harrow East. For Labour, this is a problem – failing to win Remain-leaning marginal London constituencies such as Harrow East, along with Hendon (where prominent Hindu organisation Chinmaya Mission UK is based), would signal a fairly average election night for the party.
More broadly, Indian-origin voters are also an increasingly important voter constituency in 'swing towns' such as Milton Keynes and Watford. And it is worth noting that British Indians were the most pro-Brexit non-white ethnic group (with particularly high levels of Euroscepticism among those of Punjabi Sikh origin).
British black Caribbeans and Africans
Despite the term 'Black Britain' continuing to be peddled, it is one which is very much redundant.
Britain's black Caribbeans are the most established non-white ethnic-minority grouping in terms of settlement, with the initial stream of migrants arriving shortly after the Second World War. Black Africans, themselves an ethnically and religiously diverse group, arrived far more recently. When compared to black Caribbeans, voters of black-African origin tend to be more satisfied with how British democracy works, as well as holding higher levels of trust in institutions such as the police force.
The Tories, having young MPs of Nigerian descent such as Bim Afolami and Kemi Badenoch, may hope to make some headway within a black African group that is aspirational and tends to hold a deep attachment to religious faith. A traditional, family-friendly message could hold weight with voters of black-African origin. While only 9.6 per cent of black-Caribbean households contain a married couple with dependent children, the corresponding figure for black-African households is 20.3 per cent.
For the past three General Elections, the Conservative share of support among black Caribbeans was lower than the share among black Africans. The Windrush scandal, including the death of Dexter Bristol, is likely to have further hardened relations between the Conservatives and the broader black-Caribbean community. Meanwhile, Labour's vocal opposition to the perceived abuse of police procedures such as stop-and-search means it is well-positioned with black Caribbeans, who suffer from particularly acute forms of political disaffection, and hold historically poor levels of trust in the police. This is largely a legacy of the London Metropolitan Police's investigation into the racist murder of Stephen Lawrence.
Conclusion
Certain parts of the wider British ethnic-minority population are increasingly up for grabs in an unpredictable and fragmented electoral marketplace.
What's more, while domestic policies remain the bread and butter of UK General Elections, ethnic and religious diversity means that the impact of international geopolitics on national voter considerations should not be underestimated.
Dr Rakib Ehsan is a spiked columnist. His PhD specialised in British ethnic-minority sociopolitical attitudes and behaviour. Views expressed in this article are solely representative of the author.
Picture by: Getty
To enquire about republishing spiked's content, a right to reply or to request a correction, please contact the managing editor, Viv Regan.