The truth about the ethnicity pay gap
We cannot ignore the cultural factors holding back some of our communities.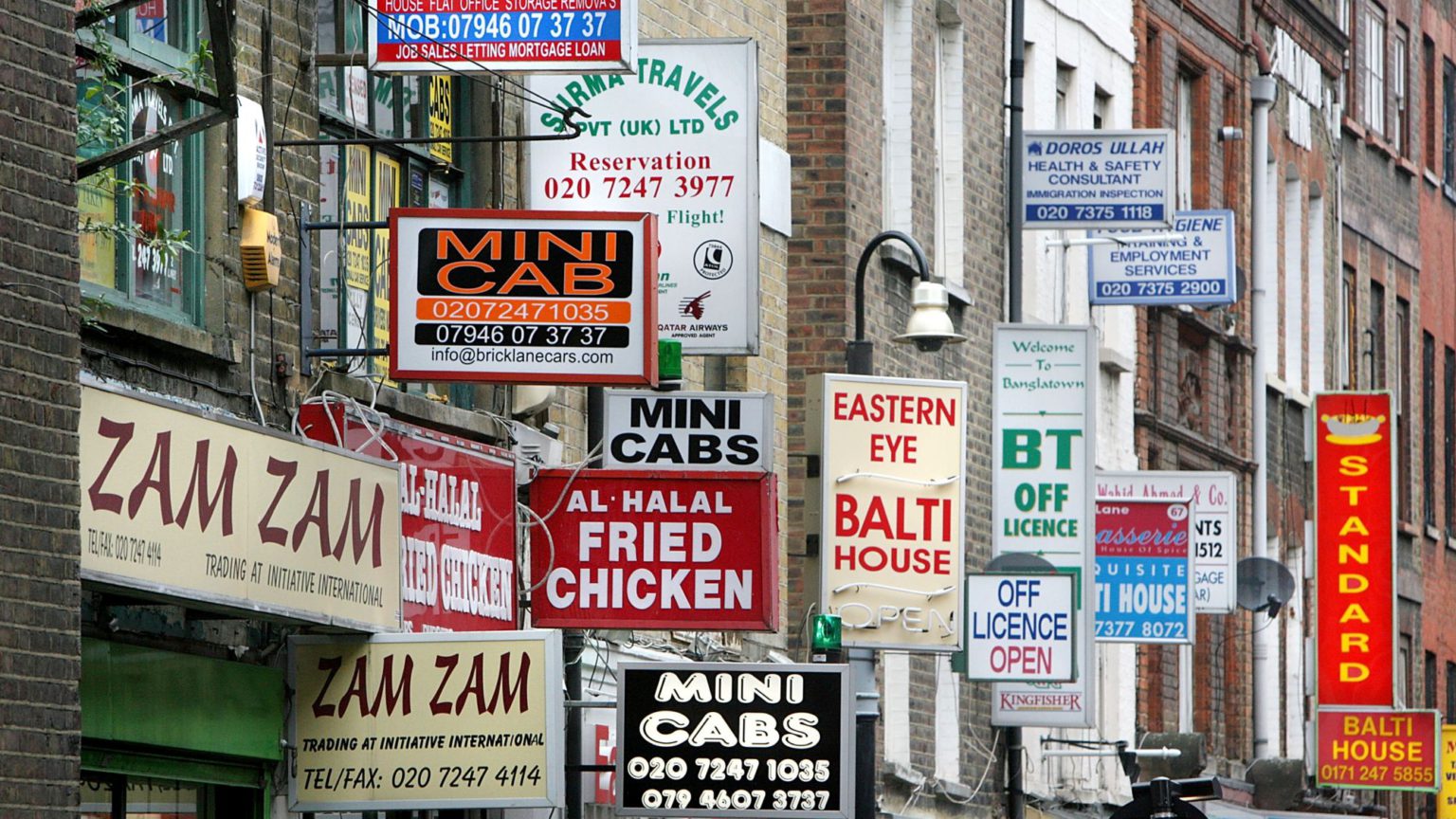 The Office for National Statistics (ONS) has, for the first time, published a study on Britain's ethnicity pay gaps.
According to the ONS, the two highest-earning ethnic groups in Britain are people of Chinese or of Indian origin. Their average hourly pay, of £15.75 and £13.47 an hour respectively, even exceeds that earned by those in the white British majority (£12.03 an hour). Meanwhile, the two ethnic groups reporting the lowest levels of pay are those of Pakistani and of Bangladeshi origin (£10 and £9.60 an hour respectively).
Many argue that labour-market discrimination – both racial and religious – is the driving factor behind these disparities. But this misses the wider picture. Most economic inequalities between ethnic groups can be traced back to migratory histories.
Consider the success of Indian migrants. The initial flow of steady Indian migration into the UK started in the 1950s. This flow included a notable number of politically disaffected Punjabi Sikhs and stream of highly educated Gujarati migrants. Many ended up working as medical professionals in the NHS.
In the 1970s, a number of migrants of Indian origin sought refuge in the UK following their expulsion from Uganda. In this period, Indian migration from East Africa also included people fleeing state discrimination in Kenya. The vast proportion of these migrants were well-educated and entrepreneurial. Indeed, following their expulsion from Uganda, the Ugandan economy crumbled under Idi Amin's dictatorship. Ugandan Indians are now a notable British success story.
In contrast, many of the first Pakistani and Bangladeshi migrants to arrive in Britain came from deprived agricultural regions with poor access to education, such as Azad Kashmir in Pakistan and Sylhet in Bangladesh. When they arrived in Britain, settlers from Pakistan and Bangladesh often filled manual jobs, particularly in steel mills and in the textiles industry. Workers of Pakistani and Bangladeshi origin continue to be relatively concentrated in lower-paid sections of the transport, hospitality and industrial sectors.
Studies suggest that anti-Muslim discrimination continues to persist in the UK labour market. But this does not tell the full story behind the pay gap. There are some very real and problematic cultural barriers that are holding back Britain's Bangladeshi and Pakistani communities, and 'discrimination' is often used to deflect from these issues.
Historically, British Indians also faced discrimination. They had difficulty obtaining employment commensurate with their formal qualifications and were often overlooked in favour of similarly qualified white Brits. But what we might call the 'British Indian' socioeconomic model has, over time, as the ONS figures suggest, shown to be a recipe for economic success.
Among British Indians, there is a high proportion of two-income households. These are streamlined family units, in which values of academic excellence, economic self-sufficiency and entrepreneurialism predominate. British Indians are also positive about integration and have developed important links with mainstream British society. Perhaps this goes some way to explaining why the British public holds such favourable views towards migrants of Indian origin, compared with migrants from other South Asian countries.
It was under this 'model' that I was raised. My British Bangla-Indian family was headed by two working parents. They came from Dhaka, an educational hub and the capital of Bangladesh, and from the northern Indian state of Uttar Pradesh. My family fostered in me and my sister a dedicated work ethic and a sense of pride in being well educated and economically self-sufficient.
Differences in socioeconomic integration and success between ethnic groups are influenced by a myriad of factors – in particular, the values fostered by parents, attitudes towards education, and what is considered a mark of high status within one's own ethnic community.
There is far too much political correctness in the debate over disparities between ethnic groups. Yes, labour-market discrimination can be a factor. But Britain's Bangladeshi and Pakistani minorities are not being held back primarily by the prejudices of white British employers. The reality is far more complicated than that – and we do these communities a disservice by suggesting otherwise.
Dr Rakib Ehsan is a spiked columnist and a research fellow at the Henry Jackson Society. Follow him on twitter: @rakibehsan
Picture by: Getty.
To enquire about republishing spiked's content, a right to reply or to request a correction, please contact the managing editor, Viv Regan.