Ian Austin: what integrity looks like
He stood up to anti-Semitism in Labour while other MPs just looked at their shoes.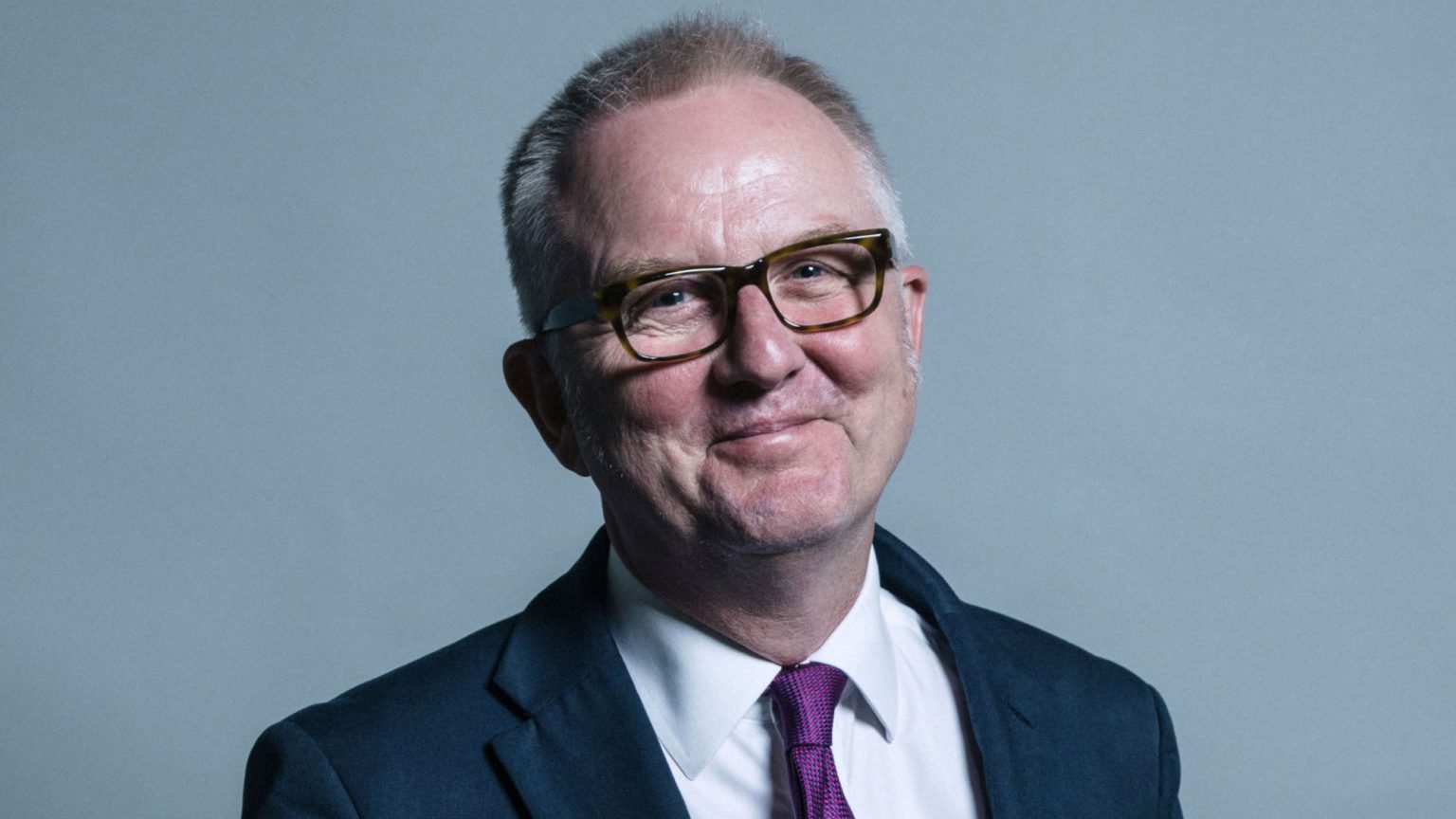 Integrity is the quality of being honest and having strong moral principles. It's a quality you don't see a lot in today's political landscape. This makes the departure of Black Country MP Ian Austin even more significant.
Austin has represented Dudley North since 2005, having previously served for decades as a councillor. He quit Labour in February this year to become an independent. He made his announcement in the local paper, the Express and Star, rather than a press conference in Westminster.
He said that, within Labour, there had developed a 'culture of extremism, anti-Semitism and intolerance'. Enough was enough. Austin is the adopted son of Jewish refugees, and he was alarmed at the growing Jew hatred within the party.
This week, he told the Today programme that he was stepping down at this election, and that despite devoting his life to the Labour Party, he was recommending his constituents back Boris Johnson over Jeremy Corbyn. Corbyn, he says, is simply unfit to be prime minister.
Since leaving Labour and sitting as an independent, Austin has remained a strong and vocal critic of Corbyn and shadow chancellor John McDonnell. In September, he called them both out in parliament, describing them as 'extremists who have taken over this party and are dragging it into the mud'.
He took aim at their past associations with terrorists and anti-Semites, and their tolerance of anti-Semitism among the Labour membership. Austin delivered this speech while being heckled from his own side. He was told to 'go sit somewhere else' by people who had concluded that selling out their anti-racist principles was a price worth paying for a seat in parliament.
Austin's criticisms of Corbyn will have resonated with many traditional Labour supporters. While many agree with Corbyn on economics, they simply cannot ignore his past or the company he has kept.
Austin's voice on the Today programme this week, as he recommended that voters back a Tory, was full of regret. This was the sound of someone who had run out of options. Austin may hail from the Labour right. But this is not a disagreement over Brexit policy or economic policy. It's a disagreement over racism, and the remarkable situation Labour finds itself in.
So a lifelong Labour member has turned his back on the party, arguing it has been poisoned by racism. And what was the response of John McDonnell? He said Austin was 'employed by the Tories'. 'What else do you expect?', McDonnell said at an event in Liverpool.
This a lie. Austin was appointed by Theresa May as a trade envoy to Israel – a role which is completely voluntary. Labour MP Rushanara Ali plays the exact same role, only to Bangladesh. She was appointed by David Cameron. I am yet to hear McDonnell chastise her for being in the 'pocket' of the Tories.
But this is how the Corbynites operate. Every criticism is a smear. The widespread concerns of the Jewish community are seen as disguising ulterior motives. The reason Austin is standing down is to thwart the Labour left.
Perversely, he is being portrayed as a snake for sticking to his principles. Rather than sending out strongly worded tweets, before going on to campaign for Corbyn, as Jess Phillips and others have done, he has made a stand. Austin knows the battle for Labour's soul was lost a long time ago. Many other MPs are just buying themselves time and making excuses.
Austin has also stood by his Leave-voting constituents. Unlike other MPs who quit Labour this year, he didn't join Change UK or the Lib Dems. He campaigned for Remain in the referendum but believed it was his job to represent the people of Dudley North, who voted Leave by 71 per cent, in a parliament that seemed hellbent on overturning the referendum result.
The Black Country voted heavily to leave, and Labour has offered people there a Brexit policy that is as clear as mud. It is promising a second referendum on a 'Labour deal' that shadow ministers say they will campaign against.
It was Labour's position on Brexit that almost cost Austin his seat in 2017. He is sitting on a majority of 22 votes. Dudley North could be about to swing to the Conservatives for the first time in history.
Nothing Ian Austin has said about Labour is particularly new. Commentators, anti-racism campaigners and other MPs have all raised similar concerns about anti-Semitism. But he was one of the very few MPs to back up his words with action.
The Corbyn project won't last forever. I doubt history will look kindly upon this movement, which called for a 'kinder, gentler politics' only to poison the Labour Party with anti-Semitism, leading it to be the first party to be investigated by the Equality and Human Rights Commission since the fascist BNP.
Austin says his father taught him 'always to stand up to racism and prejudice'. This is something his colleagues pretend to do on Twitter and in TV interviews, but have failed to do in their actions. When it came to the crunch, they looked at their feet.
Now they will ask the nation to make a man they despise prime minister.
Ieuan Joy is a student journalist based in Sheffield. Follow him on Twitter: @JoyIeuan.
To enquire about republishing spiked's content, a right to reply or to request a correction, please contact the managing editor, Viv Regan.