The trans lobby has finally met its match
The women of Middle Britain won't be treated like lesser citizens.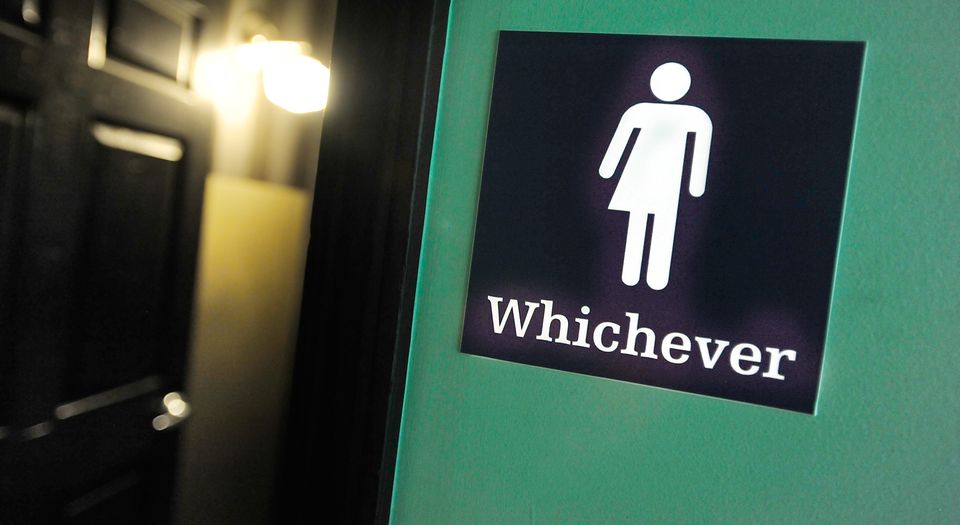 Silenced; told that our needs are secondary to men's; ousted from our spaces, including hospital wards, toilets and swimming ponds to make room for men… Thanks to misogynistic trans activism, the very concept of what it is to be a woman is under threat.
Last week it came to light that trans activists had been key in persuading Procter & Gamble to drop the Venus sign from the packaging of Always sanitary products. Activists hailed this as a great breakthrough, because 'not all people who menstruate identify as female'.
The Always page on P&G's website is female-friendly, featuring the inevitable tennis player in old-fashioned whites, as well as some frankly unlikely visions of smiling mother-and-teenage-daughter harmony. It also offers reassuring advice to girls going through puberty.
Explaining its proposed changes to the packaging, P&G stresses it is 'committed to diversity and inclusion'. But, apparently, it is less committed to its core customer base: women.
The Always saga follows news that the manufacturer of Flora spread is severing its links with Mumsnet. The falling-out between Middle Britain's favourite online forum and the food giant Upfield over allegedly transphobic posts is just one in a series of recent reports about corporate, state and public-sector capitulation to strident trans activism. If they are pieced together, they reveal a picture of downright misogyny.
In these attempts to accommodate and appease trans folk, biological, natal women are not only regarded as second-class consumers, but as second-class citizens. Earlier this month Thames Valley police announced that the people responsible for posting stickers bearing the definition of woman – 'adult human female' – could be charged with a public-order offence. This is Orwellian and reveals an incredibly low view of women.
P&G, Upfield and other corporates who privilege those who identify as women (or men) over actual women should perhaps be considering whether the light blue, white and pink pound of the trans lobby will make up for the loss of its traditional consumers.
The census of 2021 will be the first to include a question on gender identity, to be completed by those aged 16 years or over. The results will provide some welcome clarity. A 2018 briefing paper from the Government Equalities Office shows that since 2004, only 4,910 people have been issued with a Gender Recognition Certificate, which allowed them to change their legal gender. It adds: 'We tentatively estimate there are approximately 200,000 – 500,000 trans people in the UK.' (Really?) Even if half that estimated upper limit of trans people are natal women identifying as men, they represent fewer than one per cent of all the country's 33.6million women.
For shareholders, especially pensions funds, tentative estimates and approximation don't really cut it. With P&G writing down its Gillette brand by $8 billion earlier this year following its misconceived 'toxic masculinity' marketing campaign, investors will be wary of the long-term impact of alienating female consumers, who are calling for a boycott of Always.
Women on Mumsnet are making it clear they will be avoiding Upfield's products, including Flora, and, following a report in the Daily Mail, comments from readers suggest they will no longer be buying Always. As one #boycottalways tweet stated: 'Good luck flogging your sanitary towels to men… not sure how that's going to work out for you.'
Mumsnet and the Daily Mail are two opinion-forming brands associated with middle Britain, where women are fair-minded and tolerant. This was confirmed in a recent study by the Policy Institute at King's College London, which underlined how much more socially liberal the country has become in the past 30 years.
Middle Britain's women are neither homophobic nor transphobic. They have compassion for those who suffer genuine gender dysphoria, but less sympathy for male rapists who suddenly identify as female – and anger with those who collude in such misogyny. Middle Britain's women are also a cohort worth heeding, because, without them, no mass-market product or political party can succeed.
Sarah Ingham is currently working on a history of women and the British military.
Picture by: Getty.
To enquire about republishing spiked's content, a right to reply or to request a correction, please contact the managing editor, Viv Regan.