The far right is far from a threat
Media reporting on the far right is prone to scaremongering.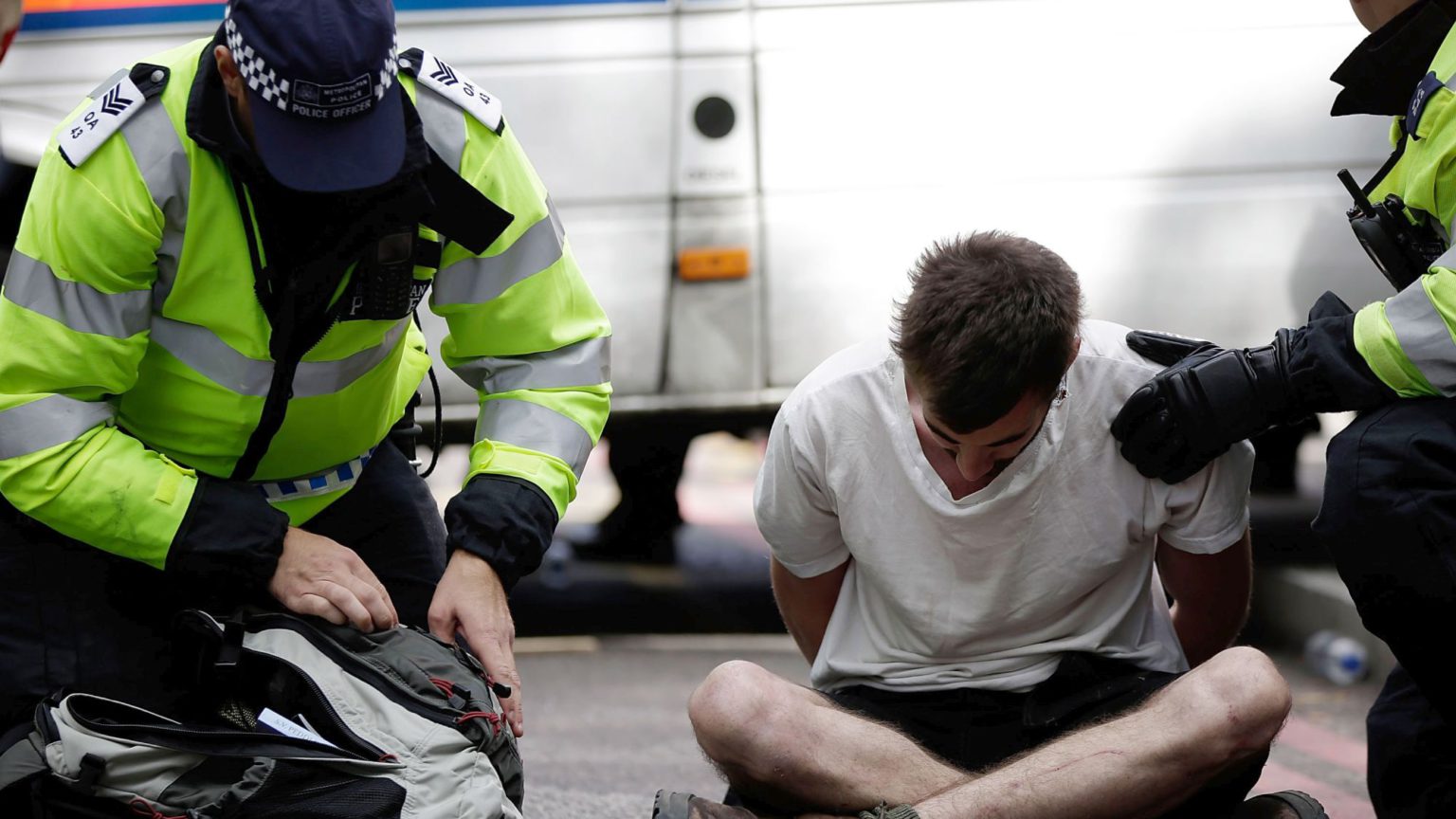 The far right poses a growing threat in the UK. Or so the mainstream media would have us believe.
Take a recent piece in the Guardian. It cites a report by the UK's Commission for Countering Extremism (CCE), and warns that the far right is 'swooping on towns to exploit tensions.'
But the actual report, Challenging Hateful Extremism, says nothing about such vulture-like acts by far-right groups. In fact, the one case in Sunderland, which is referenced by the Guardian, is covered in just a few paragraphs on page 72 of the 140-page report. It actually concludes that 'tensions and the far right's external influence have been reduced' in Sunderland. Not one line of this makes it into the Guardian story, which instead asserts that '[far-right] activists turn residents against Muslims and [the] government fails to tackle them'. It claims Sara Khan, who leads CCE, concluded that 'the government's response to extremism has been "inadequate", "unfocused" and urgently needed a complete overhaul'. Khan actually just says that 'the current response is insufficient and too broad'.
The report itself does somewhat exaggerate the far-right threat. It asserts that 'far-right terrorism has become more prominent', but then admits that only seven out of the 22 foiled terrorist plots in the UK between March 2017 and September 2019 were 'inspired' by far-right ideologies. Which means, of course, that the majority of terror attacks are not associated with the far right.
Apart from that, the report is quite even-handed, dealing with Islamist, far-left and even animal-rights extremists. Of all the groups witnessed by public respondents, Islamist extremists have been the most prominent (with 59 per cent of the public having seen them), followed by the far right (37 per cent) and the far left (29 per cent). The prominence of Islamist extremism is hardly a surprise. As Sheikh Dr Usama Hasan explains in the report:
'Salafi-Islamist speakers and organisations in the UK have publicly promoted sectarian, bigoted and misogynistic views – including denigrating non-Muslims – while being given mainstream platforms by elements of civil society and the charitable sector, political support and charitable funding.'
Despite this, the report notes that only one-in-10 respondents have 'very strong, negative views' about Muslims. The absence of so-called Islamophobia among the vast majority of the UK populace shows how ingrained tolerance is within British society.
If further proof of the tolerance of UK citizens was needed, the report notes that hate crimes are actually declining. The Crime Survey for England and Wales found that the average annual number of hate crimes has fallen by 40 per cent between 2007-2008 (307,000) and 2017-2018 (184,000). The dissonance between perception and reality, recently analysed on spiked, is also treated by the CCE, which reports that:
'People used the word "extremism" to describe many things – most of them hateful or harmful, but sometimes… [simply] "things I don't like". Creating an inclusive culture in our country means accepting that things we don't like can have the same rights as the things we do. This is the heart of our democracy, and the democratic debate that accompanies it.'
Khan herself insists that, 'We must continue to protect and preserve freedom of expression. This includes offensive, critical and shocking speech.'
So, while extremism remains a pressing problem in Western society, most data sets show that extremists of all stripes are minorities within their religious or ethnic groups, and that the hateful intolerance underpinning extremism is also declining. It's good news. Now if only news outlets were honest enough to report it.
Kevin Baldeosingh is a professional writer and author. Follow him on Twitter: @SatiristVulcan.
Picture by: Getty.
No paywall. No subscriptions.
spiked is free for all.
Donate today to keep us fighting.
Donate online
To enquire about republishing spiked's content, a right to reply or to request a correction, please contact the managing editor, Viv Regan.