Why Jo Swinson's 'white men' jibe matters
Anti-whiteness has replaced class analysis on the left. This is a gift to the right.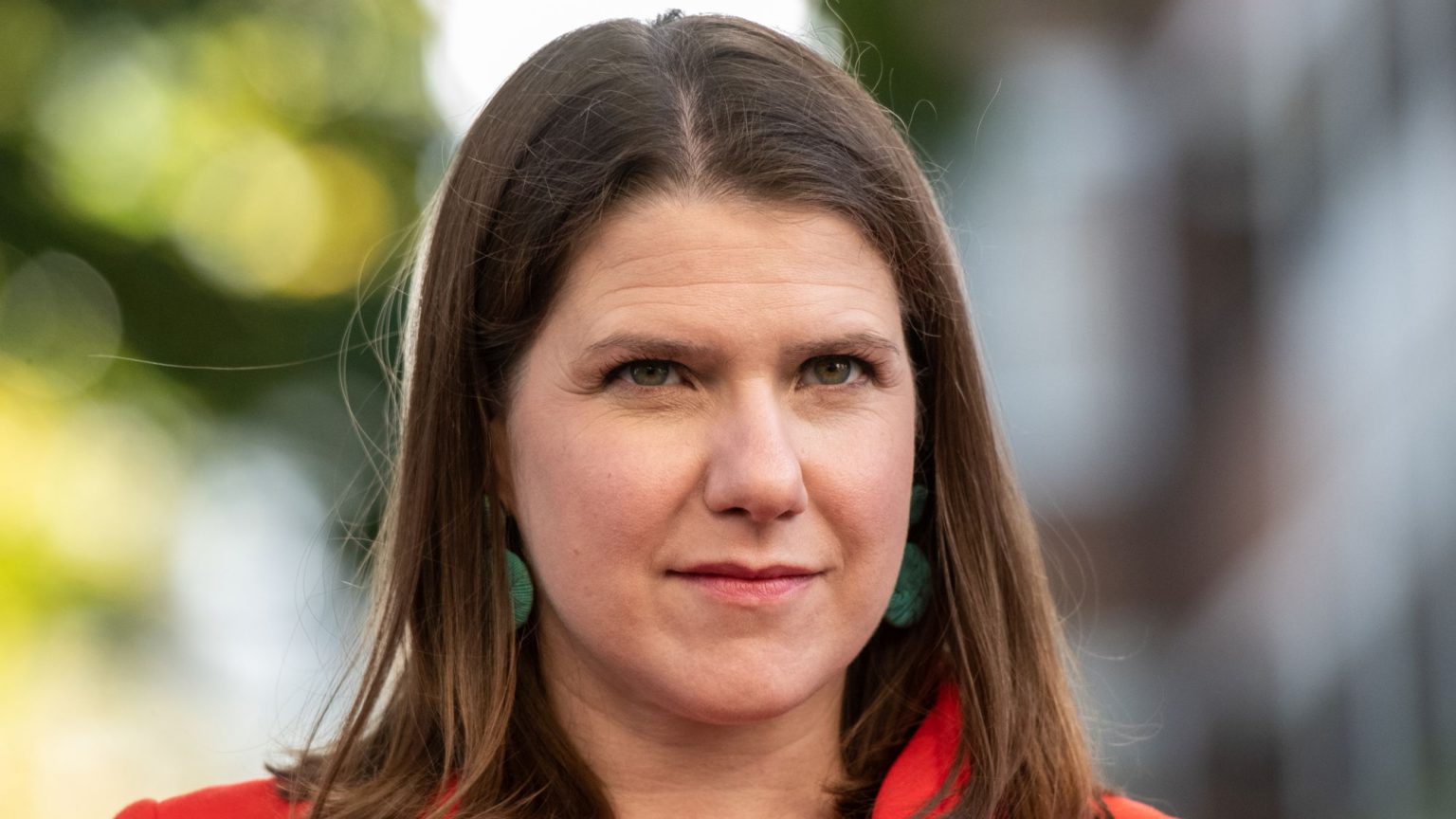 Lib Dem leader Jo Swinson last week described Boris Johnson, Jeremy Corbyn and their aides' attempt to thrash out a new Withdrawal Agreement Bill timetable as 'six white men stuck in the past, conspiring to wreck our future'. And although you cannot fault Swinson's impeccable power of observation – all the men were indeed white – many have rightly noted that the 'white' jibe was unnecessary.
The austerity arsonist and tuition-fees turncoat could have found fault with many aspects of Johnson's voting record, perhaps his fondness for bankers, but instead she went for his skin colour. Her performative anti-whiteness was meant to show that she is on the side of good against the source of all evil: white men.
Most concerning has been the lack of condemnation from the left. Her remarks should surely have been treated with the same disdain as Sajid Javid's 'Asian paedophiles' tweet. Many were outraged at this response to the conviction of 20 members of a Huddersfield grooming gang.
Both MPs knew what they were doing. Javid's tweet implied that sexual abuse is the preserve of the racial other. Meanwhile, the Lib Dem leader was appealing to socially liberal hypocrites who baulk at the likes of Javid but cheer performative anti-whiteness. These liberals see no contradiction between anti-racism and insulting white people on the basis of their skin colour.
Any objection to this is met with accusations of whataboutery. Is using 'white' like Swinson did the worst thing in the world? No – and by quite some distance. But it is not harmless, either. Examples like this have a cumulative effect, even if white people are not the victims of structural racism. Anyone who saw Swinson's tweet – and the confidence with which she claimed those six men's skin colour was part of why they are failing the country – will rightly question the hypocrisy of liberals and socialists denouncing prejudice on the basis of skin colour.
The growing use of 'white' as an insult speaks to the left's relegation of class analysis. Whiteness means nothing when Thomas Cook goes bust and its avaricious CEO defends over £8million in pay and bonuses pocketed since November 2014. If you are a white working-class man or woman who worked for British Steel, you will be more than aware that your 'white privilege' has done nothing to prevent unemployment and deprivation.
Anti-whiteness has been a gift to the right. As long as whiteness continues to be used as an insult by the liberal left, working-class men and women in provincial towns will continue to be susceptible to ugly English nationalism. Working-class people – black, white, Asian men and women alike – should be the foundation of the left and the engine of revolutionary change. If the left is to truly represent the 99 per cent, we must stop insulting the majority of the country. Instead, let's promote more white working-class voices to the forefront of the socialist movement.
Rudi Abdallah is a journalist based in London.
Picture by: Getty
To enquire about republishing spiked's content, a right to reply or to request a correction, please contact the managing editor, Viv Regan.