'Baby, It's Cold Outside' – leave it alone!
John Legend and Kelly Clarkson join the Muslim Brotherhood in denouncing this festive favourite.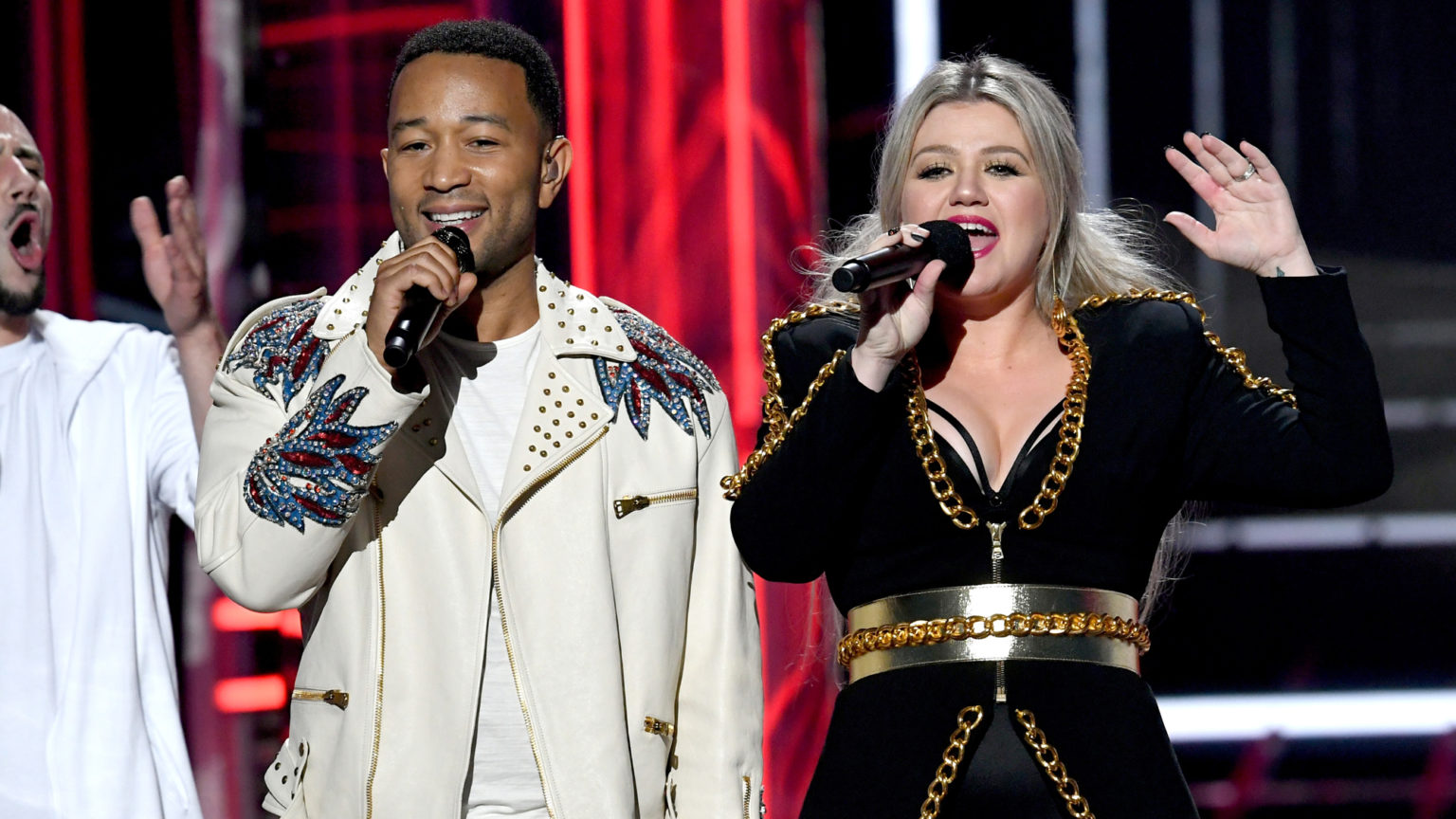 When woke types run out of trivialities to get worked up about – woked up about? – they can always turn back to the 1940s hit 'Baby, It's Cold Outside'. It has now become an annual festive tradition to denounce the yuletide favourite for being out of step with modern feminism.
Now, John Legend and Kelly Clarkson have recorded a new, sanitised version for the #MeToo era. It features 'less creepy' lyrics. The new lyrics 'emphasise the importance of consent', according to the right-on Huffington Post.
John Legend and Kelly Clarkson are teaming up to bring you a less creepy version of "Baby, It's Cold Outside." https://t.co/UOoKkqzzsR

— HuffPost (@HuffPost) October 28, 2019
The feminist message could not be less subtle:
What will my friends think..? (I think they should rejoice.)
…if I have one more drink?
(It's your body, and your choice.)
But some lyrics leave out the prospect of flirtation entirely:
My mother will start to worry (I'll call a car and tell 'em to hurry).
By objecting to the song's pretty tame lyrics, Legend and Clarkson seem to be harking back to a duller, more puritanical era.
In fact, they are not the first puritans to object to the song. Back in 1948, the song persuaded Sayyid Qutb of the moral degeneracy of the West. His disgust inspired him to become a leading figure of Egypt's Muslim Brotherhood. An appalled Qutb writes:
'The boy took the girl to his home and kept her from leaving. She entreated him to let her return home, for it was getting late and her mother was waiting, but every time she would make an excuse, he would reply to her with his line: but baby it's cold outside!'
Baby it's Cold Outside was the song that summed up all that was evil about America for Sayyd Qutb, the Egyptian who became an inspiration for Al Qaeda. https://t.co/pGBxzcbs7A

— Jeremy Bowen (@BowenBBC) December 1, 2018
Qutb, who would, in turn, inspire al-Qaeda, has since found strange bedfellows in feminists and Twitter bores who have called for the song to be banned – with some success. Legend and Clarkson now join that ignoble list.
These criticisms are totally misplaced. As Candice Holdsworth has previously argued on spiked, the song is not rapey at all:
'The young woman in the song is actually being a little mischievous. She is breaking social convention by staying out late and having fun with a man she is clearly attracted to. She is not hesitant to stay because she doesn't really want to be there and her date is putting pressure on her.
She does want to stay. But she's worried people will gossip about her. That is the historical context of the song. It was written in a time when women were frowned upon for spending the night with a man they were not married to.'
Luckily, among the general public, common sense tends to prevail. Last year, despite some North American radio stations pulling this alleged 'date-rape anthem', there was a 70 per cent increase in downloads and the song rose to the Top 10 of Billboard's Digital Song Sales chart. So don't be surprised if Legend and Clarkson's reworking flops and the original surges in popularity again.
We can only hope that Legend and Clarkson's woke stunt will get a frosty reception.
Picture by: Getty.
To enquire about republishing spiked's content, a right to reply or to request a correction, please contact the managing editor, Viv Regan.