Hands off the crusties!
Extinction Rebellion must be allowed to protest peacefully.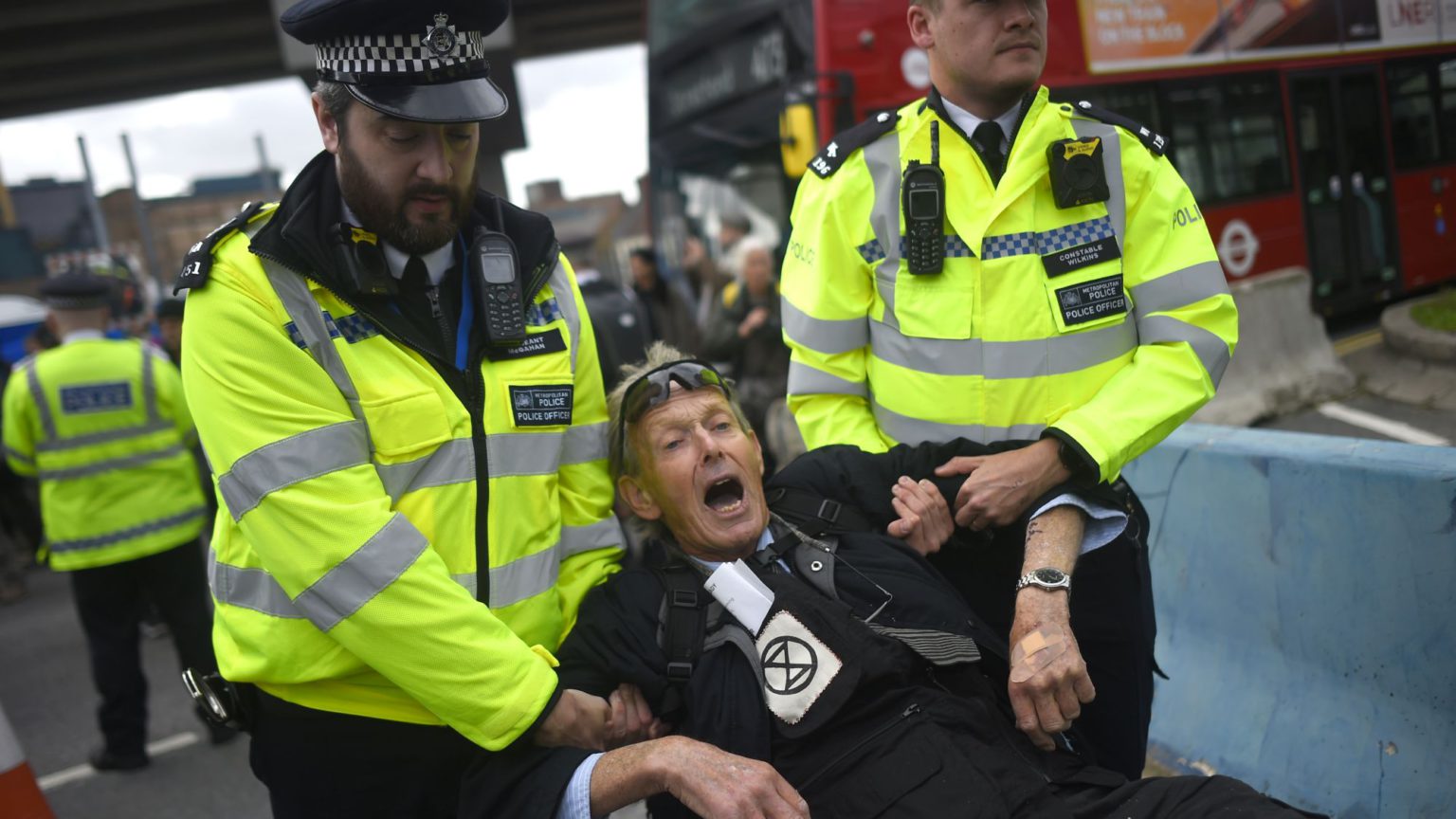 Last night the Metropolitan Police began clearing the XR camp in Trafalgar Square and issued a stark warning to protesters: 'Any assembly linked to the Extinction Rebellion "Autumn Uprising"… must now cease their protests within London.'
Police are using powers under Section 14 of the Public Order Act 1986 – a draconian piece of legislation that effectively gives police carte blanche to arrest protesters.
Britain's public-order laws are a menace to free expression and to free assembly, severely curbing the right to protest.
Unlike our right to free speech, the right to protest is not absolute. Police should move people on if they are blocking roads and disrupting everyday life. And they should arrest people who cause damage. Even so, banning XR 'affiliates' from the whole of London is a totally disproportionate response. Most of the XR protesters are harmless, if a little odd:
Extinction Rebellion – Day 3 pic.twitter.com/RxRNukO8IB

— Mike Nayna (@MikeNayna) October 9, 2019
The great irony is that many Extinction Rebellion protesters want to be arrested.
Getting myself arrested tomorrow just got a whole load easier.
The police have banned all #ExtinctionRebellion protests in London.
To me, this truncation of the right to protest intensifies the moral case for taking action.
My plans have not changed.https://t.co/1z8WJPbmUS

— GeorgeMonbiot (@GeorgeMonbiot) October 15, 2019
Getting arrested adds a veneer of radical respectability to XR's programme of eco-austerity. XR co-founder Roger Hallam often (rather arrogantly) compares his eco-cult to the civil-rights movement.
Let's not give them the satisfaction. The police should back away from the crusties.
No paywall. No subscriptions.
spiked is free for all.
Donate today to keep us fighting.
Donate online
To enquire about republishing spiked's content, a right to reply or to request a correction, please contact the managing editor, Viv Regan.