The dishonesty of the 'Islamophobia' debate
The attack on that Tory Party conference event was completely unfair.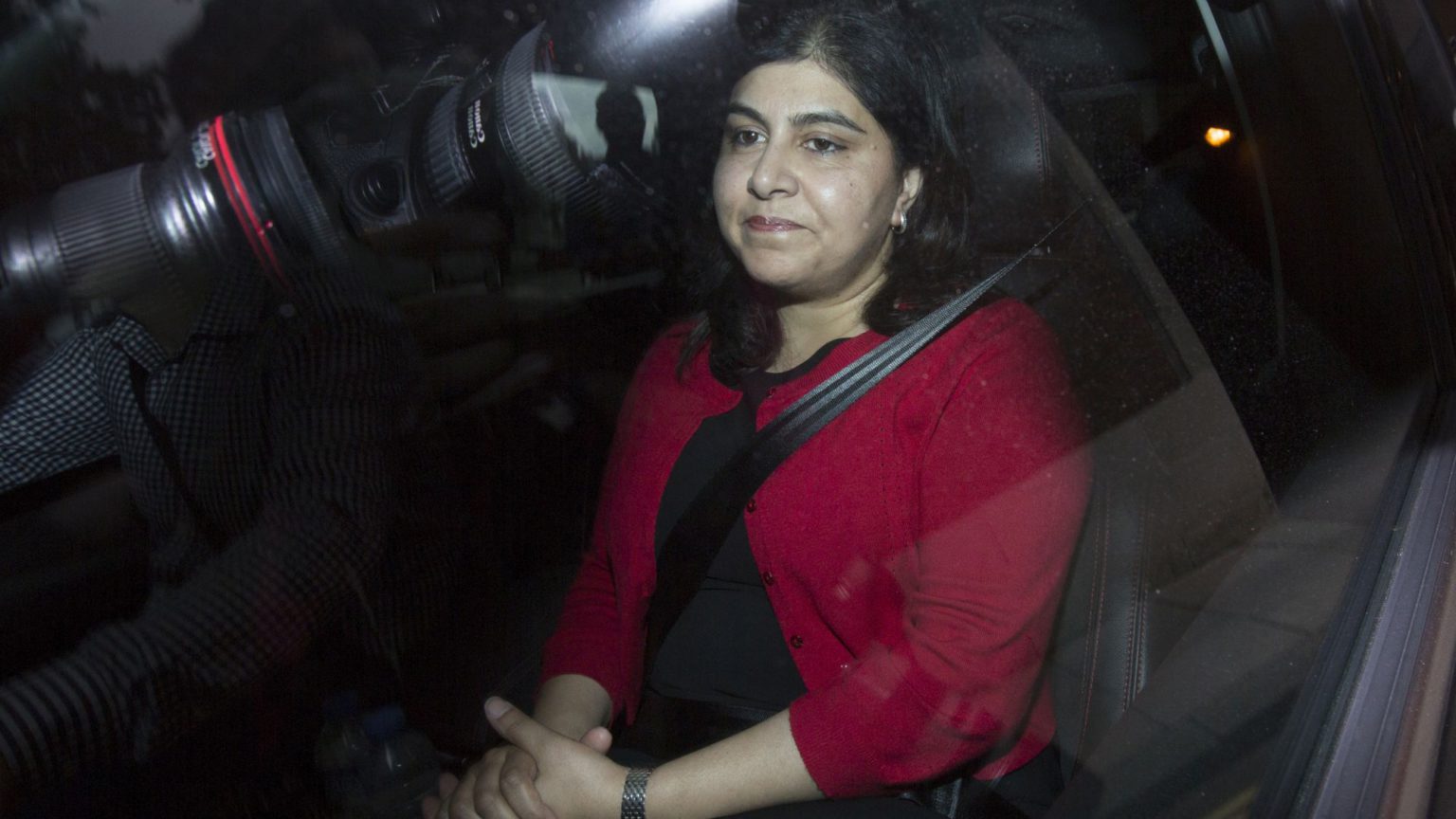 The past few weeks have shown how dishonest political debate can be. Leading Remainers who happily call Leavers Nazis, fascists and idiots are now concerned about the divisive tone of our politics. Accusations of 'disingenuousness' are made by those who are… disingenuous.
But the backlash to an event on Islamophobia, held this week at the Tory party conference, shows that this kind of point-scoring is not limited to debates around Brexit.
Tory peer Sayeeda Warsi, a long-time critic of the party leadership over the issue of 'Islamophobia', has written a piece in the Guardian, venting about how utterly appalled she was at the event, which was hosted by the think-tank, Policy Exchange.
She was apparently disappointed to find that the panel discussion, titled 'Challenging "Islamophobia"', was not about challenging Islamophobia, as she defines it. It was about discussing the concept critically. She was 'appalled' by the event's 'content and conduct', adding that it made her 'sick to [her] stomach'.
In the piece, she seems blissfully unaware that, unlike anti-Muslim bigotry and prejudice, which everyone condemns, 'Islamophobia' is a far more contested concept. Many rightly fear it is being used by extremists to shut down criticism of Islam.
She is particularly critical of an exchange that took place between the panel's chair, Trevor Phillips, and human-rights campaigner Peter Tatchell. Phillips said he was once named 'Islamophobe of the Year', and Tatchell apparently said he was jealous. 'Welcome to todays @conservatives [sic]', she tweeted. (Neither Tatchell nor Phillips are Conservatives.)
In fact, her reference to the 'Islamophobe of the Year' award is a reminder that 'Islamophobia' is not simply a byword for anti-Muslim prejudice. The award is run by the Islamic Human Rights Commission (IHRC). In 2015, it gave the award to the satirical magazine Charlie Hebdo, just two months after 10 of its employees had been massacred by Islamist militants over its depictions of the Prophet Muhammad. During the awards ceremony, an IHRC presenter joked that 'No one from Charlie Hebdo could make it'.
According to a recent report by the Henry Jackson Society, the IHRC was 'established by Khomeinist activists' and has gained attention in recent years for its 'pro-Hezbollah' stance. The IHRC is an 'institutionally pro-terrorist and anti-Semitic organisation', the authors conclude. Is it not a badge of honour to be singled out as an opponent of such a group?
Warsi is also concerned about how critical the panellists were of the definition of Islamophobia recently put forward in a parliamentary report. But as I have written previously on spiked, that definition would limit freedom of speech and civil liberties. It would chill our ability to criticise aspects of Islamic belief, practice and history, as well as our ability to report on the actions of Islamists.
For the avoidance of doubt, the report doesn't only dismiss concerns about censorship – it also suggests that criticising Islam is, in effect, racist. '[R]ecourse to the notion of free speech and a supposed right to criticise Islam results in nothing more than another form of anti-Muslim racism, whereby criticism humiliates, marginalises, and stigmatises Muslims', it says.
Warsi and others are blurring the line between anti-Muslim discrimination and the far more nebulous idea of 'Islamophobia'. When Tatchell responded to Warsi's criticisms on Twitter, saying he supported calls for an inquiry into 'anti-Muslim attitudes' in the Conservative Party, Warsi hit back, insisting he use the word 'Islamophobia'. 'As a British Muslim give me the dignity of defining my own experience', she said.
This debate, it seems, can only take place on one side's terms; they will decide which words you are allowed to use.
Just because the word 'Islamophobia' is widely used, that does not make it suitable for legislation and policy. The current law is sufficient to deal with discrimination against an individual on the basis of their religion. Enshrining in law the idea that criticising Islam constitutes discrimination against Muslims is a dangerous road to go down.
But proponents of the definition dismiss these concerns. As the parliamentary report says: '[G]iving up the term Islamophobia – and with it the possibility of creating legal instruments to tackle it – simply because of the perceived risk that it may limit free speech would be highly misguided.'
Public debate on all manner of issues is suffering because the participants are unwilling to be reasonable and fair. Constructive debate requires humility and honesty. Instead, we have semantic Twister. When can we just have an honest debate?
Emma Webb is director of the Forum on Integration, Democracy and Extremism (FIDE), a project of Civitas. She is the editor of Islamophobia: An Anthology of Concerns.
To enquire about republishing spiked's content, a right to reply or to request a correction, please contact the managing editor, Viv Regan.