Why giving foreign nationals the vote is a bad idea
Labour's plans would undermine democracy and citizenship.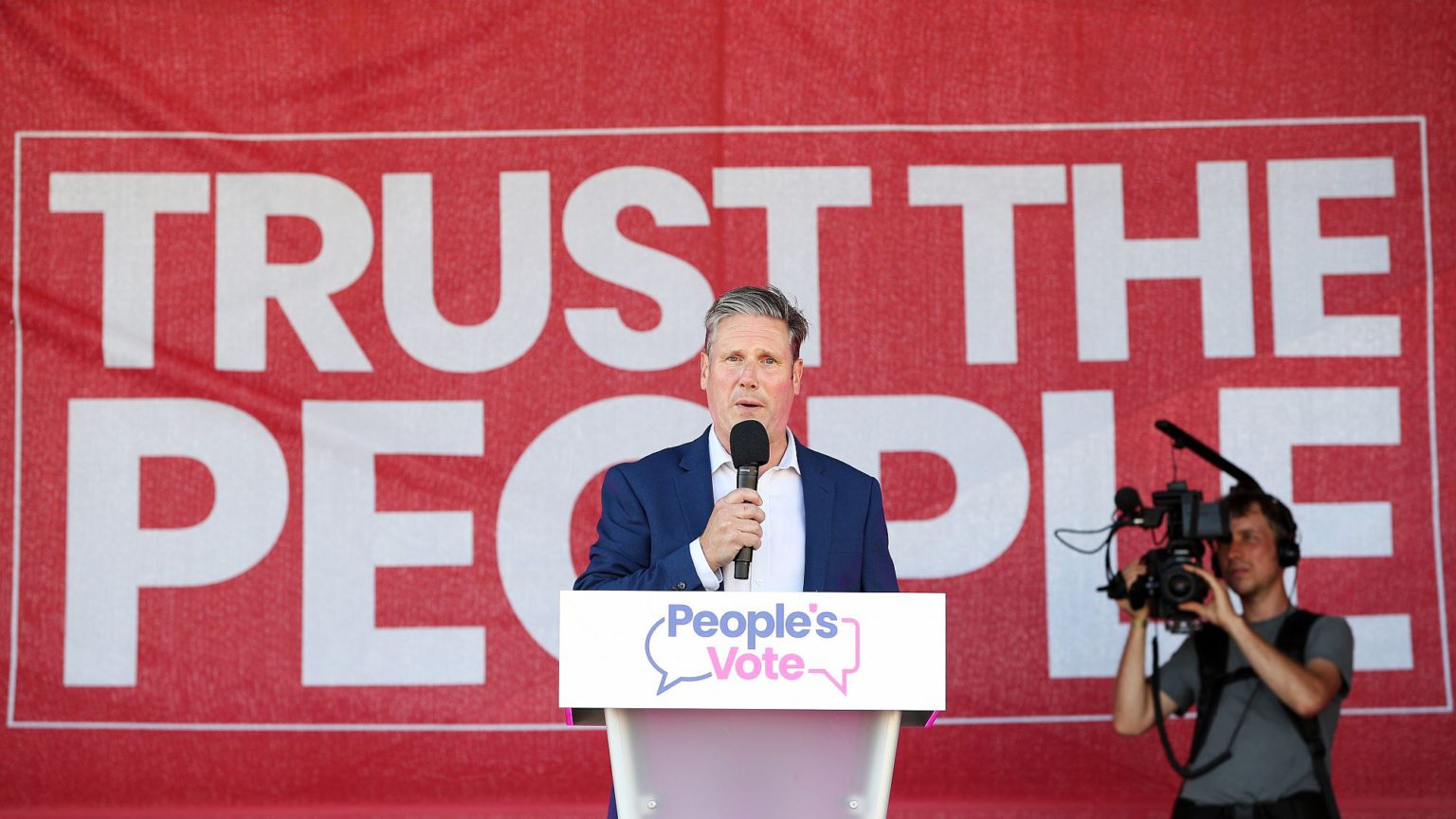 Earlier this week, the Labour Party conference voted to defer its decision on what position it will take in a future Brexit referendum until after the coming General Election. Yet, at the same time, Labour set about quietly planning to rig any second referendum in favour of Remain.
Labour members overwhelmingly backed a motion that would give full voting rights to foreign nationals living in the UK. It would mean anyone with residency rights in the UK would be able to vote in a General Election, as well as any future Brexit referendum.
Early on at the conference, Keir Starmer, the shadow Brexit secretary, went even further in terms of changing the franchise, suggesting that 16-year-olds should be able to vote in a second Brexit referendum, because they would be the ones most affected by the outcome.
Labour also voted to 'maintain and extend freedom of movement'. It was tabled by members of the Labour Campaign for Free Movement, which is a group constituted of Labour MPs and activists established to defend EU-style free movement.
The motion also included proposals to close immigrant detention centres – which, given the state of centres like Yarl's Wood, may well be a good idea. And it also called for an end to 'hostile environment' measures, which contributed to the unjust treatment of Windrush immigrants under the last prime minister, Theresa May. It is widely acknowledged that the hostile-environment policies created a draconian and bureaucratic approach to enforcing immigration laws.
Debate on these issues is essential, and we have an opportunity post-Brexit to carve out a far more liberal immigration policy. Surveys reveal that attitudes to immigration have improved dramatically since the Brexit vote. This makes sense. People are more relaxed about immigration because they feel that Brexit will restore democratic control over our borders. Brexit could be an opportunity to lobby for a more liberal immigration policy than EU membership allows for.
Indeed, those in the Labour Party and elsewhere who want to stay in the EU and lobby for liberal immigration should have a look at how EU 'free movement' actually works. It allows EU citizens to move freely between EU countries, while enforcing tough border controls on migrants from further afield. Fortress Europe is far more draconian and deadly than anything that transpired under the 'hostile environment' policy. And Labour voters concerned about Yarl's Wood should consider the EU's own plan to build processing camps in north Africa, which are hardly likely to be an improvement.
But Labour's suite of migration policies also has another effect – not to champion the rights of migrants, but to undermine the rights of the millions of Labour voters who voted Leave. This call to change the electorate, to expand it to include foreign residents and 16-year-olds, is clearly about fixing any future second Brexit referendum in favour of Remain. Commentators believe that extending voting rights to foreign nationals could add at least a million votes to the Remain side. This would be further boosted by lowering the voting age, given that young people overwhelmingly back Remain.
And beyond the questions of Brexit and democracy, these proposals would also have a profound impact on the nature of citizenship more broadly. Voting rights mark the traditional distinction between residents and citizens in the UK. EU nationals living in the UK are already entitled to vote in local and European elections. But voting in a General Election should reflect a citizen's experience and understanding of a particular national community. It is different.
That is not to say that foreign nationals should not be able to become citizens, and be granted voting rights as a result. It is to say that becoming a citizen should be a process that grows out of someone's attachment to their new country. This more humanistic notion of citizenship is precisely what Theresa May cast aside with her hostile-environment policies, which punished people who were in every meaningful sense of the word citizens, but who lacked the proper paperwork.
Even though Labour remains, for the moment, neutral on its stance in a second Brexit referendum, its MPs and members have spent their conference laying out plans to try to rig any future referendum in favour of Remain. But these measures would denigrate the significance of citizenship and undermine democracy. They should be rejected.
To enquire about republishing spiked's content, a right to reply or to request a correction, please contact the managing editor, Viv Regan.