Why shouldn't we criticise the angry NHS dad?
He was engaging in a political act in a public place – we're allowed to debate that.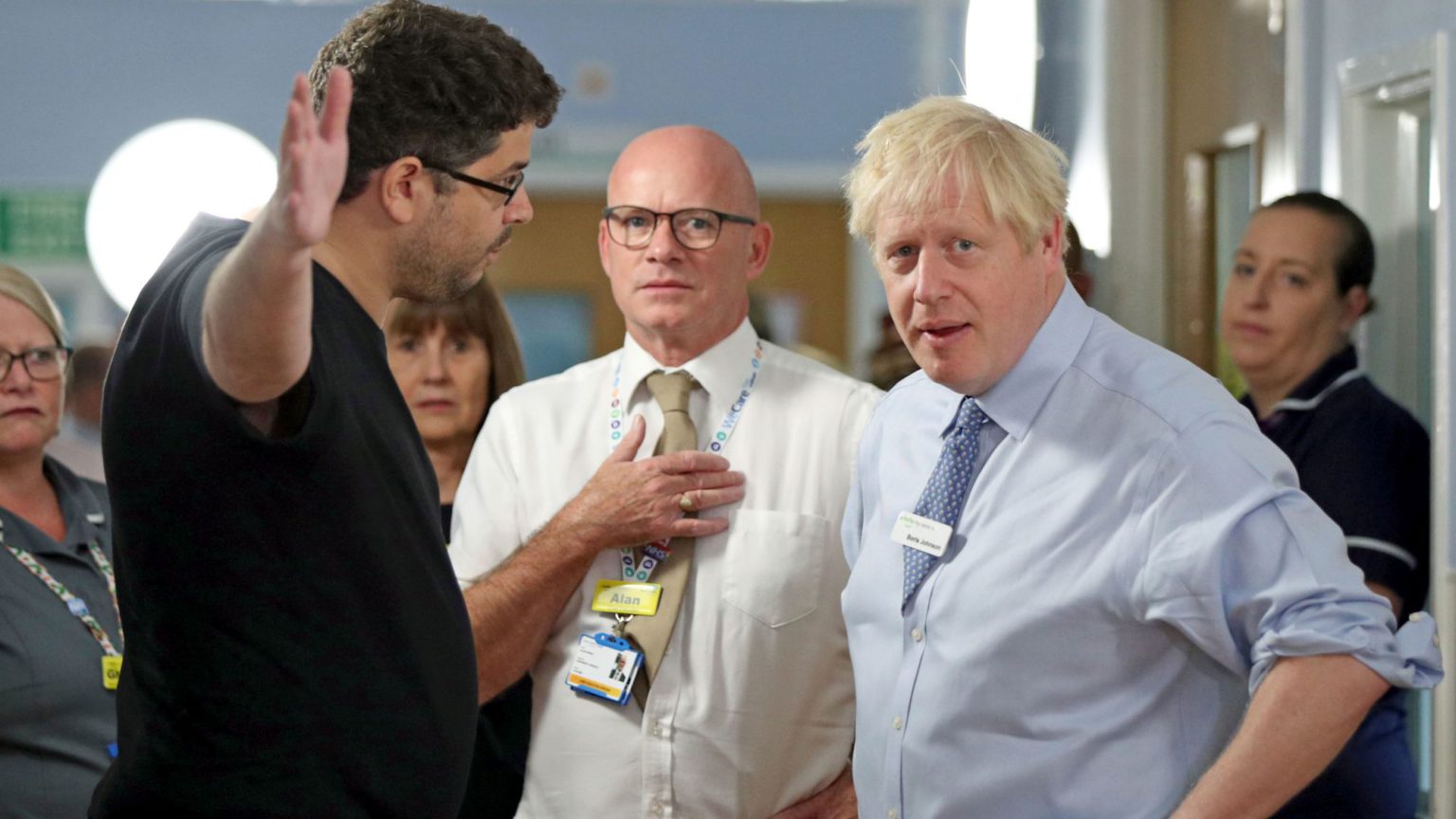 There's a dark irony in the angry NHS dad controversy. This was meant to be a story about how cruel and uncaring the Tories are. But it has morphed at warp speed into an exposé of the crabbiness and intolerance of the virtual left. Boris Johnson comes out of this weird scandal smelling of roses in comparison with the army of dad-sympathising tweeters and activists whose emotionalist authoritarianism has been on stark display these past 24 hours.
It started life as the tale of a nameless dad with a sick kid accosting Boris as he visited Whipps Cross Hospital in London. 'The NHS has been destroyed!', dad shouted. But it quickly became a story about other things. First about Boris denying the man's claims that he was only visiting the hospital for a photo op. 'There's no press here', said Boris, leading dad to gesture at the cameras that were filming their confrontation.
Then it became a story about the dad himself, who turned out to be one Omar Salem, a Labour activist and an anti-Brexit campaigner. Suddenly the run-in between an ordinary dad and the PM started to feel like something rather different: like a political act, a little staged, a bit of a campaigning stunt.
And then it became a story about the BBC and in particular about Laura Kuenssberg, the Beeb's political editor. Kuenssberg revealed he was a Labour activist and said 'This is him here' as she quote-tweeted his own account of what happened. Cue unhinged meltdown among Twitter Corbynistas and Labourite hotheads. They accused Kuenssberg, and tabloid outlets too, of doxxing the dad, of unleashing a dog-pile against him, of doing Boris's bidding by publicly shaming the man who questioned him about the NHS. #SackLauraKuenssberg started trending. She was subjected to ceaseless invective.
And lo, the alleged cruelty of the Tories vis-à-vis their handling of the NHS was eclipsed – and how! – by the cruelty of a leftish Twitch-hunt against a journalist for doing her job. For revealing facts. For reporting the details of something striking that happened in the public sphere, including the details of Salem's identity and his pro-Corbyn, anti-Brexit activism.
These facts are unquestionably in the public interest. Kuenssberg did nothing wrong in revealing them. The barking intolerance hurled at her for having done so speaks to the chillingly unforgiving attitude among the new left in relation to any media outlet that publishes things that run counter to its own narrow worldview.
The whole thing has ended up shining a light not on the Tories' 'destruction' of the NHS (funding for the NHS has risen in real terms every year since 2010), but on the quite nasty new politics of the online left.
It confirms that they now prefer to weaponise emotion rather than put forward rational arguments, as evidenced by their pushing of 'angry dad' to shame the Tories. It shows that they cynically think that such weaponised emotion eclipses everything else, including basic facts about NHS funding. It suggests they think they are above criticism, and even above being named, as confirmed by their rash reaction to the exposure of Salem's identity and the criticism of what he said to Boris (some of which was wrong).
And it suggests that we are now witnessing the rise of fury-signalling, an ugly complement to virtue-signalling, where shouting at politicians in front of TV cameras becomes a way of pushing both yourself and your ideas into the public sphere in a quite emotionalist and unaccountable way. We are likely to see more such incidents of these 15 minutes of fame and fury.
Public debate is in urgent need of improvement. The left is wrong to harass and demonise Kuenssberg over this incident. Right-wingers are wrong to aim all their ire at Salem. But everyone needs to realise that if you engage in a political act in a public place, you will be named and you will be criticised. That's how politics works.
Brendan O'Neill is editor of spiked and host of the spiked podcast, The Brendan O'Neill Show. Subscribe to the podcast here. And find Brendan on Instagram: @burntoakboy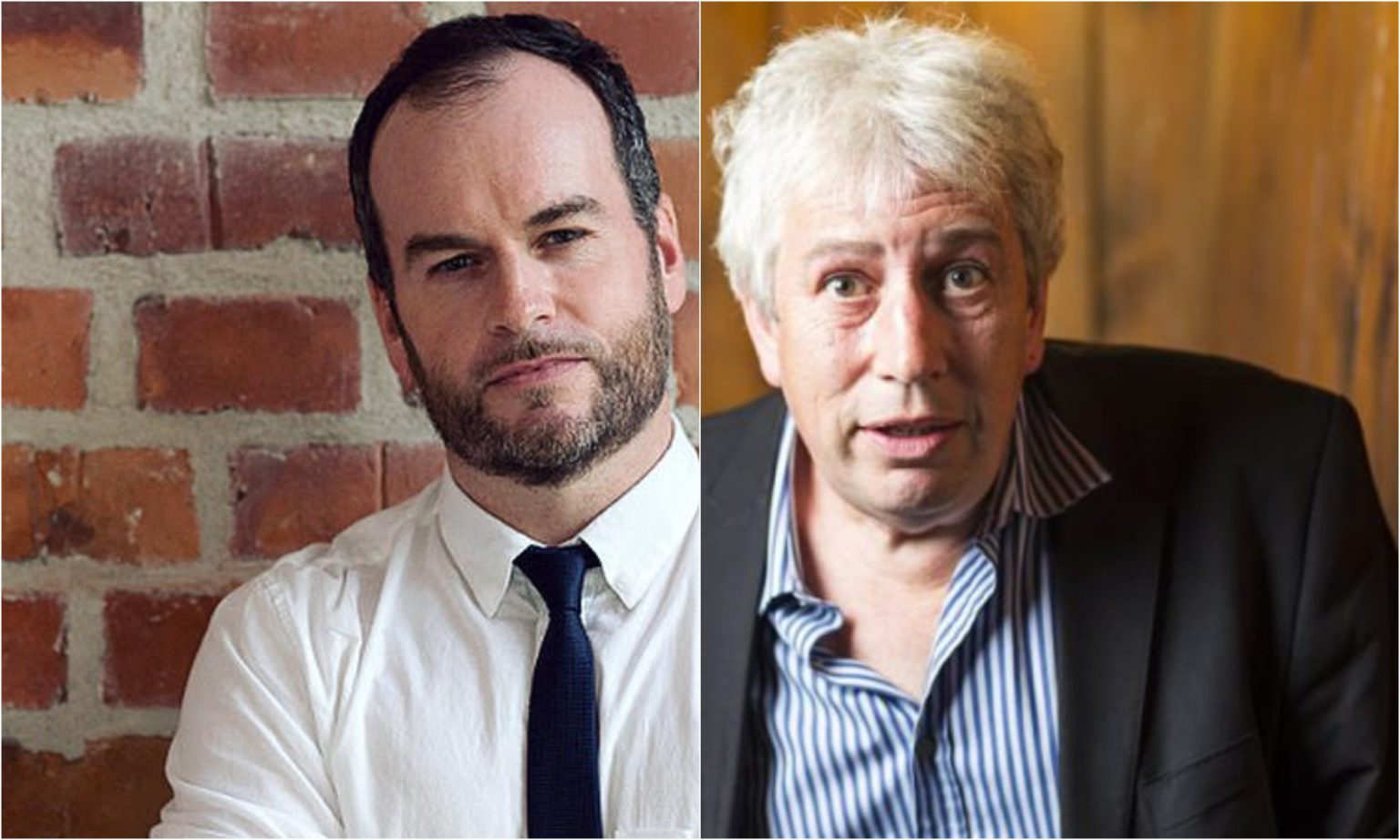 Rod Liddle and Brendan O'Neill
– live in London
Podcast Live
Podcast Live, Friends House, London, NW1 2BJ – 5 October 2019, 2.30pm-3.30pm
To get tickets, click the button below, then scroll down to The Brendan O'Neill Show logo on the Podcast Live page.
To enquire about republishing spiked's content, a right to reply or to request a correction, please contact the managing editor, Viv Regan.