Making sense of the household chore wars
Yes, men need to do their bit. But most women aren't being 'exploited' by their partners.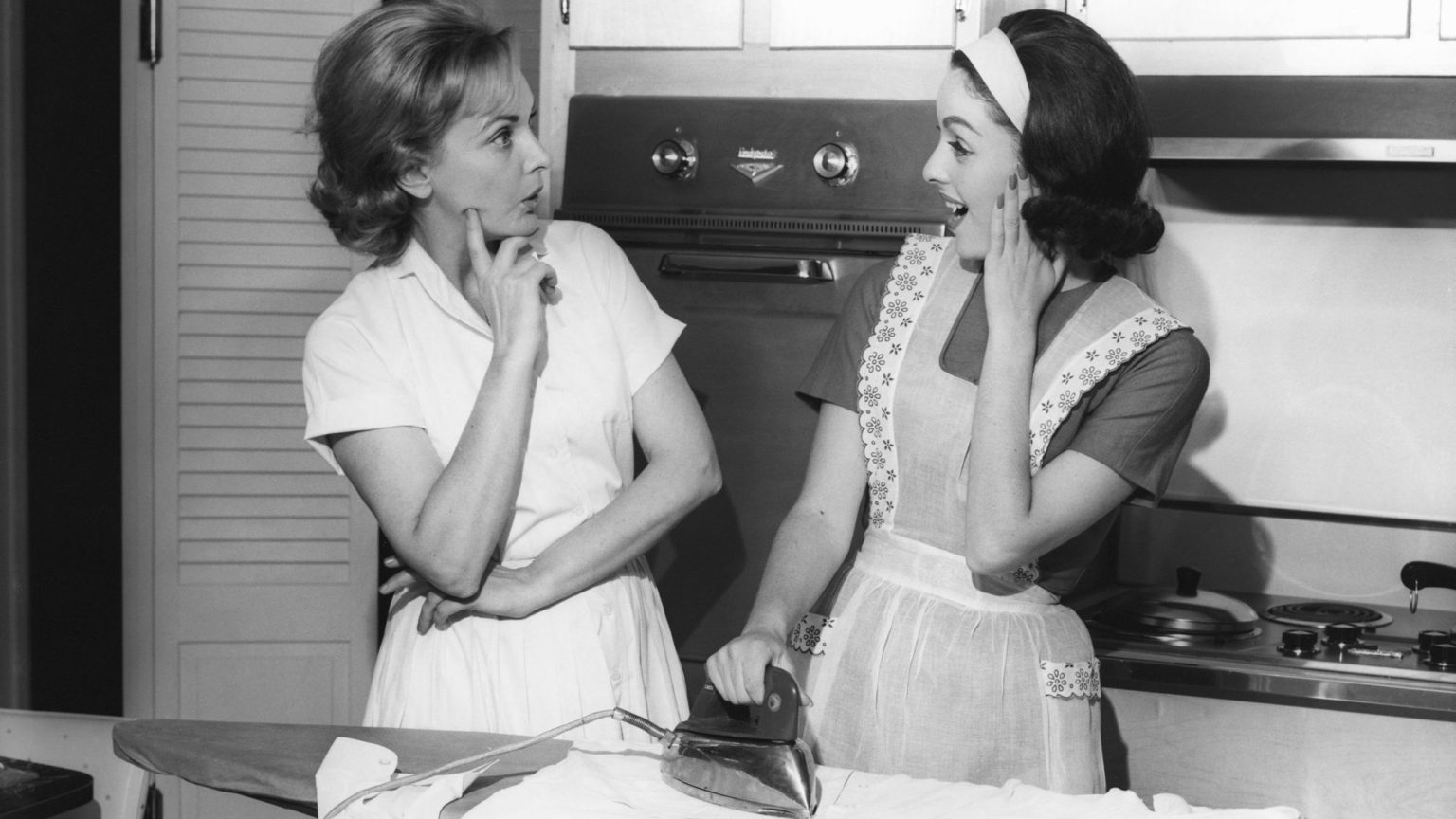 Who does the washing up in your house? You or your partner? And who looks after the kids?
According to an article published in Bloomberg this week, American men are still doing far less work at home than their female counterparts. Using data from the Bureau of Labor Statistics, as well as a 2008 study by economist Valerie Ramey, Sarah Green Carmichael found that 'the average full-time [American] working woman spends over 21 hours a week on housework' – that is, on cooking cleaning, childcare and other unpaid labour in the home.
A similar study carried out a month ago by researchers at University College London found that British women weren't much better off, carrying out '16 hours of household chores every week'. British men, on the other hand, clock in just six hours of housework per week, according to UCL's survey of 8,500 heterosexual couples.
The stereotype of male partners being unable to put the toilet seat down or sort out their laundry is well-known – and is often more reality than myth. It is an unspoken truth that women are still largely expected to take on the chores and look after the kids. There's a reason dads are celebrated for taking their bouncing babies out and about in papooses – it is still relatively unusual for a man to take on the lion's share of childrearing.
Feminist movements of the past tried to do something about this disparity. The Wages for Housework movement began in Italy in the early 1970s, before it spread to New York and then across the US. It used a Marxist framework to claim that women were doubly exploited: it is not only the husband who enjoys the fruits of his wife's unpaid labour, but also his employer.
Part of the reason such movements never took off was that most heterosexual couples do not see themselves as being in exploitative relationships. Fifty years later, heterosexual relationships are even less likely to be exploitative. Even though women today might still take on more of the housework or childcare, most couples will make the choices and arrangements that suit them. Rather than being chained to the kitchen sink, society now provides women with the freedom and space to make decisions about how they organise their working and home lives. Women are not required by law or coerced by social norms to spend their waking lives doing housework.
And yet there is still good reason to be concerned about the gendered segregation of housework. As Carmichael puts it in her Bloomberg article, 'if women are going to make more strides in the boardroom, they need to get out of the laundry room'. The key difference between men working long hours outside of the home and women doing chores in the sitting room is that one is public and one is private. Your husband might be working extremely hard to bring home a wage, perhaps even harder than you mopped the kitchen floor, but the benefit he enjoys from his role goes beyond his salary – he is out in the world and engaged in public life. Housework, on the other hand, can often be an isolating experience.
So how do we address this imbalance? Carmichael points to a German study which shows that couples who share the housework typically have more and better sex – knowledge which she says could 'send husbands rushing to the laundry room'. A study showing that daughters who observe their fathers doing housework go on to develop broader career aspirations might also encourage men to be more proactive, she suggests.
The Wages for Housework movement died a long time ago, and recent campaigns do little to inspire. In 2016, the Everyday Sexism project encouraged households to take on the #ChoreChallenge. Couples were asked to note which chores each partner would normally do, and then attempt to 'gender swap' them for a year.
But, in truth, the unequal delegation of housework is unlikely to be solved by feminist campaigns that tell people how to organise their relationships. Contemporary feminism too often politicises and moralises the most personal and private aspects of women's lives. This usually comes at the expense of fighting for women's freedoms. Instead of calling on parents to 'gender swap' their caregiving roles, we should campaign for the provision of top-quality, free nationalised childcare. This could help to reduce burdens on men and women.
It also doesn't help that today's victimhood-driven feminism encourages young girls to fear the world – and men – as sexist and dangerous. Instead, we should try to instil the next generation with confidence, so that they can assert themselves in all areas of life, including the workplace and the home.
Yes, it is still the norm for women to do more housework than men. But it's a norm that can only be challenged by free-thinking, empowered women, not by professional feminist handwringers who see our most intimate relationships as defined by exploitation.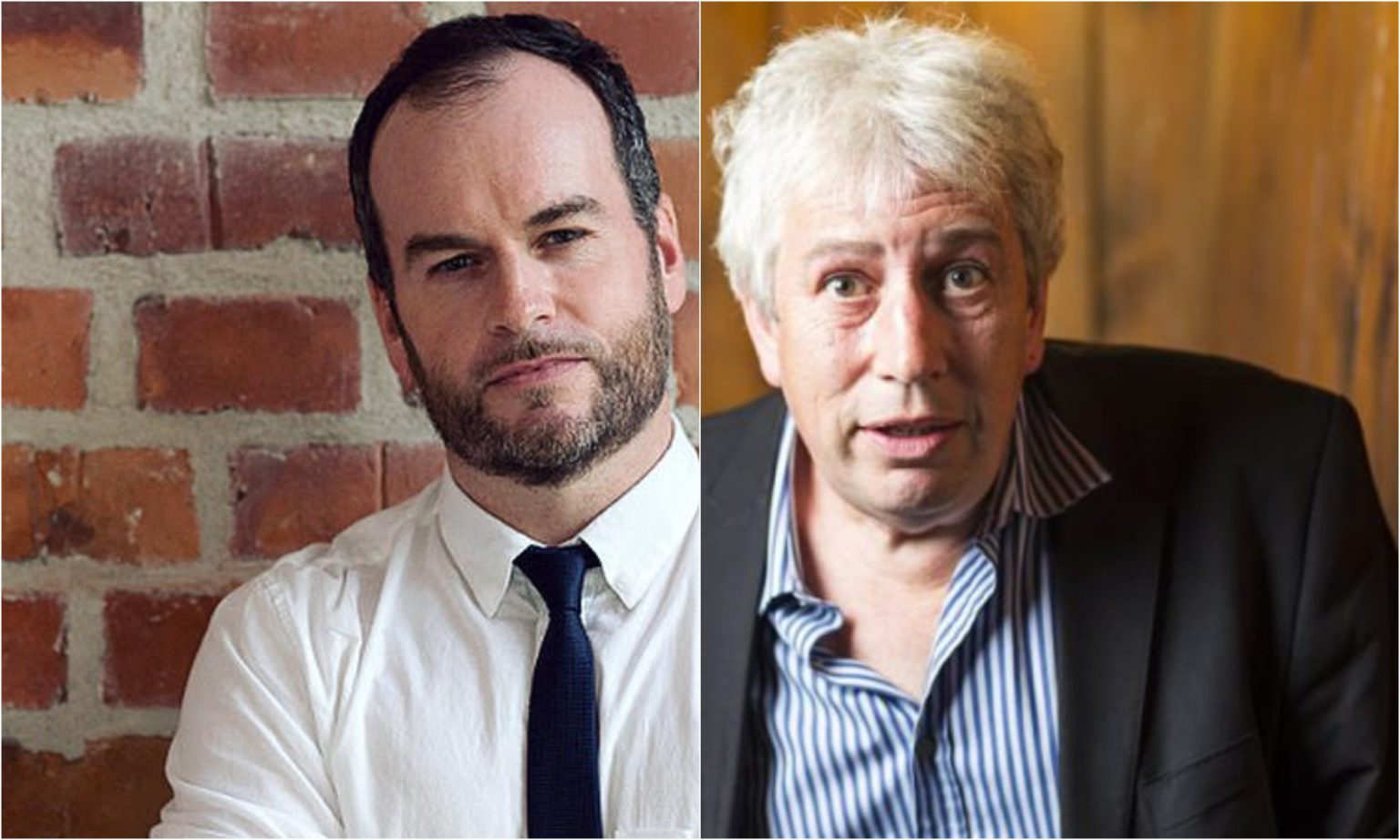 Rod Liddle and Brendan O'Neill
– live in London
Podcast Live
Podcast Live, Friends House, London, NW1 2BJ – 5 October 2019, 2.30pm-3.30pm
To get tickets, click the button below, then scroll down to The Brendan O'Neill Show logo on the Podcast Live page.
To enquire about republishing spiked's content, a right to reply or to request a correction, please contact the managing editor, Viv Regan.