Elizabeth Warren's pronoun performance
Putting your pronouns on Twitter is all about showing off how woke you are.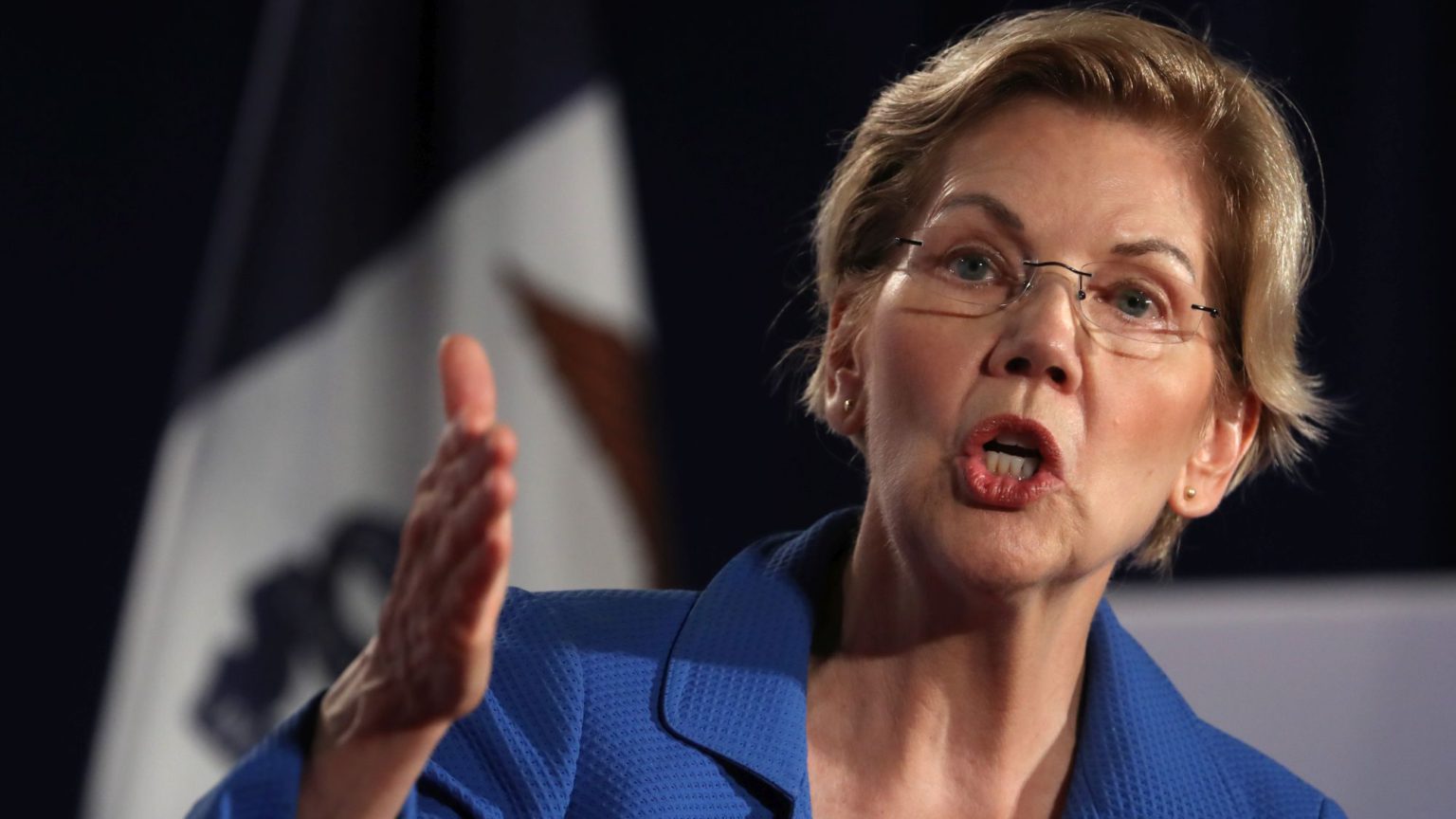 Why has Democratic 2020 candidate Elizabeth Warren put her pronouns in her Twitter bio? She has informed her 2.8million followers that she likes to be referred to as 'she / her'. But everyone knows she's a she. Everyone know she doesn't identify as male, or gender non-binary, or genderqueer, or whatever the latest trendy trans identity might be. So why is she telling us?
Because posting your pronouns has nothing to do with your actual pronouns, and everything to do with advertising how wonderful and woke you are.
Warren has joined other prominent Democrats, including New York mayor Bill de Blasio and former housing secretary and fellow 2020 candidate Julián Castro, in declaring her preferred pronouns.
This is what all aspiring members of the woke set must do these days: let people know if they prefer he or she. Or they or ze. It's the 21st-century equivalent of wearing a crucifix – a public way of demonstrating your fealty to contemporary religious orthodoxy. In this case, to the increasingly cultish idea that sex is a feeling rather than a fact, and that you should never assume someone's gender. Even if that someone is a 6ft 5in bloke like de Blasio or a 70-year-old grandmother like Warren.
De Blasio and Warren, like the army of pronoun promoters on Twitter, know that nobody will ever 'misgender' them. They give their pronouns not as points of information, but as symbols of their virtue, proof of their correct thinking. They're not really saying 'I am a man' or 'I am a woman' – they're saying, 'I am switched on. I am in tune with the current PC ideology. I am good.'
This all raises the question of who Dems are trying to reach these days. The vast majority of normal people don't go around declaring their pronouns. Instead they work from the assumption that there are men and women and that it's easy to tell the difference – so transphobic, we know!
The pronoun declarers are found in eccentric elite circles, among the overly educated, the painfully right-on, the kind of people who think a trans person's right to go into a certain loo is up their with Rosa Parks' battle to sit wherever the hell she wanted to on her local bus.
Warren and Co's pronoun declarations – and no doubt more Dems will follow suit – tell us a bigger story about the Democrats' drift. It suggests they're doubling down on the identitarian and PC nonsense that has won little enthusiasm from working-class voters in recent elections.
Warren's Twitter pronouns might win her some plaudits from the Twitterati and woke clickbait websites, but most Americans will be thinking: 'We know you're a woman. What the hell.'
Picture by: Getty.
To enquire about republishing spiked's content, a right to reply or to request a correction, please contact the managing editor, Viv Regan.