Boris Johnson is not our saviour
The sooner Brexiteers realise this, the better.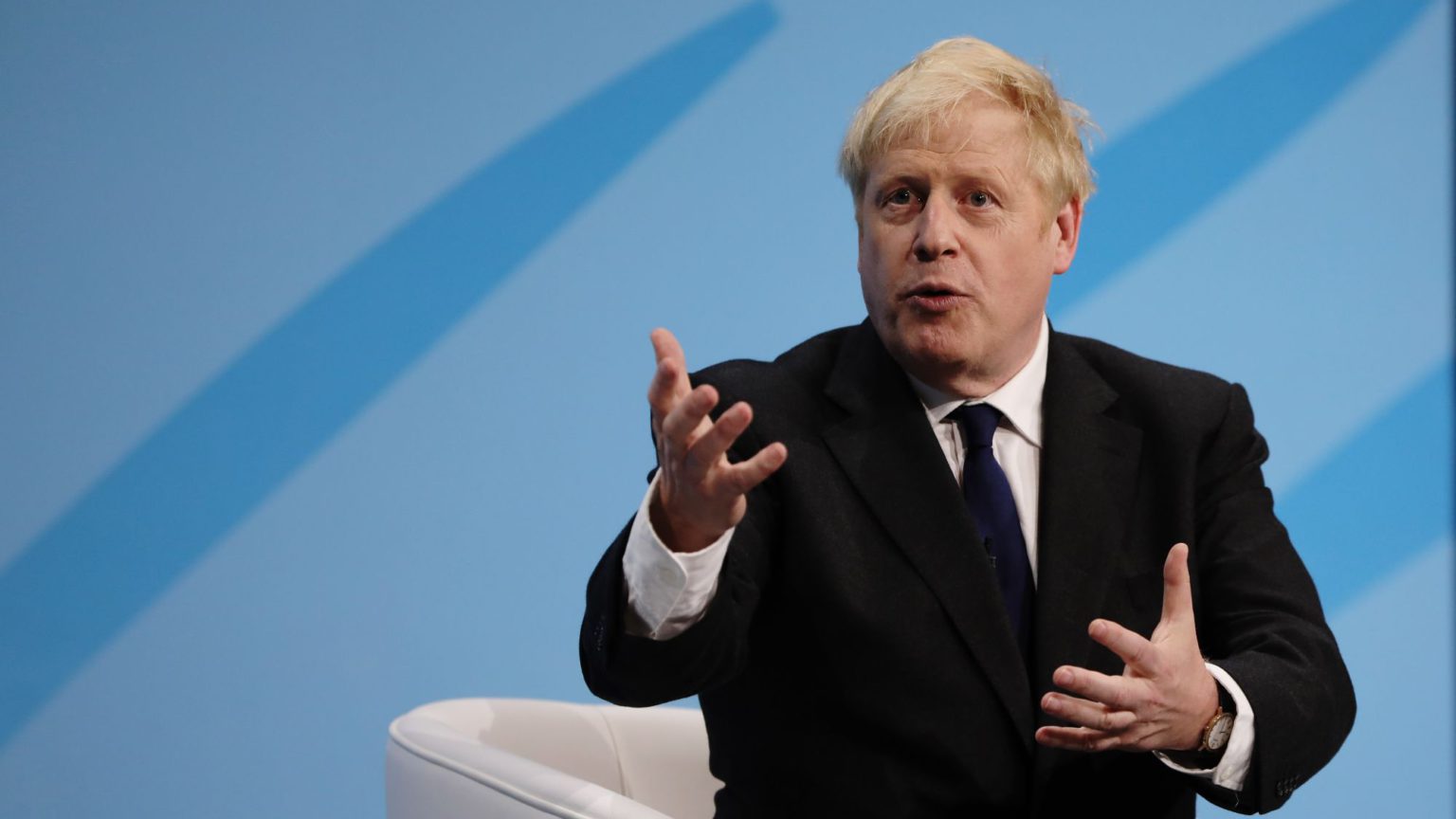 So it's finally over. The Tory Party leadership race has ended as we all expected it would – with Boris Johnson beating Jeremy Hunt by a significant margin. Tomorrow he will become our next prime minister.
That rumble you hear in the distance is Hampstead losing its shit. In fact, it has been for the entire race, as Boris Derangement Syndrome (BDS) has hit epidemic proportions among Britain's chattering classes.
Bad blood, intra-elite bitchiness and hatred of Brexit – the cause Johnson fronted at the 2016 EU referendum – has fuelled ludicrous suggestions that Johnson is a racist, Islamophobe, homophobe. The thinking man's Alf Garnett.
Quotes have been wrenched out of context and pearls firmly clutched in an attempt to delegitimise Johnson, and therefore Brexit itself. That he is a metropolitan liberal on almost every other issue other than the European Union apparently doesn't cut him any slack.
They will all be out protesting tomorrow. The event page for the planned demo-come-'street festival' calls Johnson 'a proudly racist, sexist, homophobic prick'. To dispel any sense that this is a big bourgeois tantrum, they've given it the dead edgy name 'Fck Boris'.
But while anti-Boris hysteria has been a constant irritant throughout this campaign, and will no doubt reach new heights in the days and weeks ahead, there is another malady we need to watch out for, on the Brexiteer side of the fence.
That is, the Boris Johnson Delusion – the idea that Johnson is Brexit's saviour, its fun blond champion, and that now we have a Believer in No10 everything will be coming up kippers. This is a fantasy, and a dangerous one.
Every course Boris has plotted to a meaningful Brexit looks fanciful. He says he wants to renegotiate with EU leaders. But they show no sign of budging. He says he is prepared to take Britain out with No Deal. But the House of Commons and its Speaker have made clear they will do everything to stop him.
We have a Leave electorate and a Remain parliament, and the last few years have shown us that too many MPs feel it is their right to use the power we vest in them to override our wishes. It is unclear, to say the least, that a bit of Johnson's trademark enthusiasm will do anything to disabuse them of this notion.
A General Election could change the arithmetic. Johnson told the Spectator recently that he saw being an election winner as his 'true selling point'. But it's not clear the country has cottoned on yet. In June, Ipsos Mori had his 'good potential PM' rating among voters at -19. (Though he is fortunate to have Corbyn, who polls even worse, as his opponent.)
An election before Brexit feels likely to happen. In fact, it should happen. Our parliamentary system has become increasingly presidential in style. Our political leaders should be chosen at the ballot box, not by 160,000 Tory members. But an election before Brexit would probably give the Tories a (well-deserved) kicking.
No one can say for certain where we are headed. Many a long profile has been penned in recent weeks trying to get at what's going on inside Boris Johnson's head. Politics is more volatile than it has been for decades. Making predictions is a mug's game.
But if we are to get any kind of Brexit by 31 October all signs suggest it will most likely be a Brexit in Name Only – May's pig of an agreement with a bit of lipstick gingerly applied on it. The Political Declaration will be tweaked so as to give Boris enough cover to back it.
Johnson's record hardly inspires confidence. This is a man for whom whether or not he actually believed in Brexit in the first place is still an open question. He was almost bounced into backing May's Chequers plan, and eventually gave in and voted for the Withdrawal Agreement.
Plus he is now the head of a coalition whose views seem utterly irreconcilable. He is backed by Jacob Rees-Mogg's European Research Group and George Osborne's London Evening Standard. One side clearly knows something the other doesn't. And I dare say we can guess which one it is.
The great irony of Boris Johnson is that this man who says he can regain voters' trust in politics is himself so thoroughly untrustworthy. No one knows what will happen next, but that is no reason to indulge the soon-to-be-PM's blind optimism and requests for blind faith.
Those of us who are pro-Brexit but not pro-Tory have been in a bind these past three years. We have had to pin our hopes for Brexit happening on the Conservative Party. By some historical quirk the old party of the establishment became our best shot at blowing a hole in the establishment.
But more than a thousand days since the Brexit vote, and just 100 days until the next Brexit 'deadline', we should be under no illusions. Boris Johnson is not our saviour. The Tories are incapable of delivering Brexit. The sooner we realise that, the better.
I'd love to be proven wrong. But we've waited long enough.
Tom Slater is deputy editor at spiked. Follow him on Twitter: @Tom_Slater_
To enquire about republishing spiked's content, a right to reply or to request a correction, please contact the managing editor, Viv Regan.