David Attenborough: upper-class warrior
Rich environmentalists would happily make life more difficult for the poor.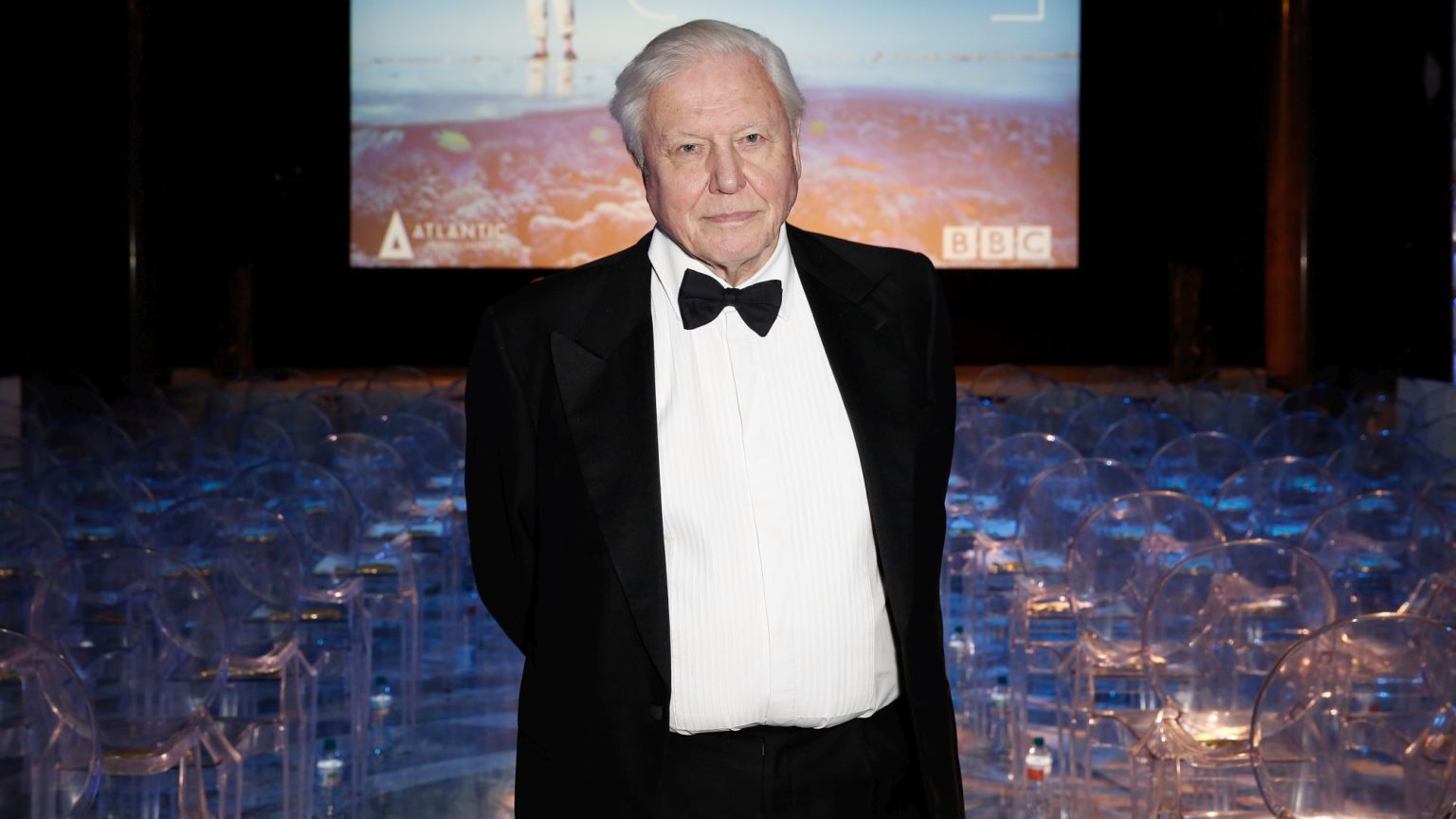 If you are British and have watched television at any point in the past 50 years, you know who David Attenborough is and you know what David Attenborough does. Many people find it impossible to imagine a nature documentary without hearing his slightly urgent, curiously authoritative whisper – always expected, always reassuring. When you think of David Attenborough, you think of blue whales bursting out of the waves, gazelles being tackled in slow motion by a lioness, or huddled penguins moodily enduring a blizzard. For more decades than I have been breathing, Attenborough has been educating and enthralling us in equal measure with the wonders of nature and the precariousness and beauty of life.
But even as his constant presence on our screens turned him into a national treasure, few of us knew who Sir David was, or what he thought about anything (besides his devotion to the great outdoors). Like many others, I always thought he was a cuddly, genial figure with a nice mellow voice, who liked sitting next to gorillas. I am less in awe than other people about his televisual longevity. I think that making essentially the same nature documentary roughly 10,000 times is not an automatic qualification for sainthood. But I'm as ready as the next man to sit down for a relaxing bit of lion watching. So I'm grateful for Sir David's efforts.
But the sad truth is that, in his twilight years, a new figure has emerged, a new light has been cast on the Attenborough legacy. He recently made a Corbynesque appearance at Glastonbury, tottering out from backstage to deliver a short, sharp lecture on climate change, the sad fate of polar bears, and the naughtiness of plastic. The Glastonbury audience listened carefully, of course. Sir David lavished praise on the audience for not buying any of the plastic that was not available to buy this year, and the audience roared with approval. It was an ecologically conscious version of 'what a great crowd you are', including a tactful failure to mention the several hundred tonnes of discarded trash that the Glasto crowd leaves behind each year.
Like Jeremy Corbyn or Channel 4's scrupulously impartial Jon 'fuck the Tories' Snow, Attenborough has shown himself to be another elderly, middle-class man suffering under the delusion that he is an 18-year-old student radical. And Glastonbury was not an isolated incident, either. Anything a 16-year-old Swedish girl can do, Sir David has obviously decided, he can do, too. Forget the splendours of nature, huddling down close to a termite mound in South Africa, or watching a crocodile barrel roll its next meal in the Zambezi – Attenborough's attention is now fixed firmly on the human zoo of politics.
In a recent appearance before parliament's Business, Energy and Industrial Strategy Committee, he compared changing attitudes to plastic to changing attitudes to slavery. He also complained that air travel was 'extraordinarily cheap'. He called for prices to be hiked, conceding that this would hit the poor hardest. At the same time, he admitted that he himself travels by air 'frequently'. The best way to 'restrict' air travel would be 'economically', he argued. So a man who has clocked up more air miles than the average African dictator is deeply concerned that your once-a-year package holiday to Spain is destroying the planet. If Attenborough had his way, a certain class of people (by coincidence, his class) would be allowed to jet around the world enjoying themselves, while others would be restricted from doing so.
Attenborough also seems to think that the British people must bear the greatest cost of green policies because our ancestors developed, discovered and invented more rapidly than those in other parts of the world. Britain 'started the problem', said Sir David, to parliament. 'It was the Industrial Revolution that started here, based on burning coal.' For Attenborough, the Industrial Revolution was a crime for which people who were not alive at the time must be condemned.
While Sir David observes lions, whales and penguins with a certain geniality, he doesn't seem to extend the same warmth to his fellow man, especially the poor and working class. Like much of the liberal elite, he sees us as a species to be studied, guided, ruled, prodded and nannied.
And isn't it revealing, when we consider the class Sir David represents compared with the class that will bear the burden of environmentalist measures? The rich will not struggle to pay more expensive airfares. They will not lose their weeks in the sun. They will not lose the industrial or manufacturing jobs that will be sacrificed to climate-change activism. They will not suffer. But we will.
Daniel Jupp is a writer based in Essex.
Picture by: Getty.
To enquire about republishing spiked's content, a right to reply or to request a correction, please contact the managing editor, Viv Regan.