Gina Miller vs The People – again
Ms Miller sums up the arrogance and elitism of the war against Brexit.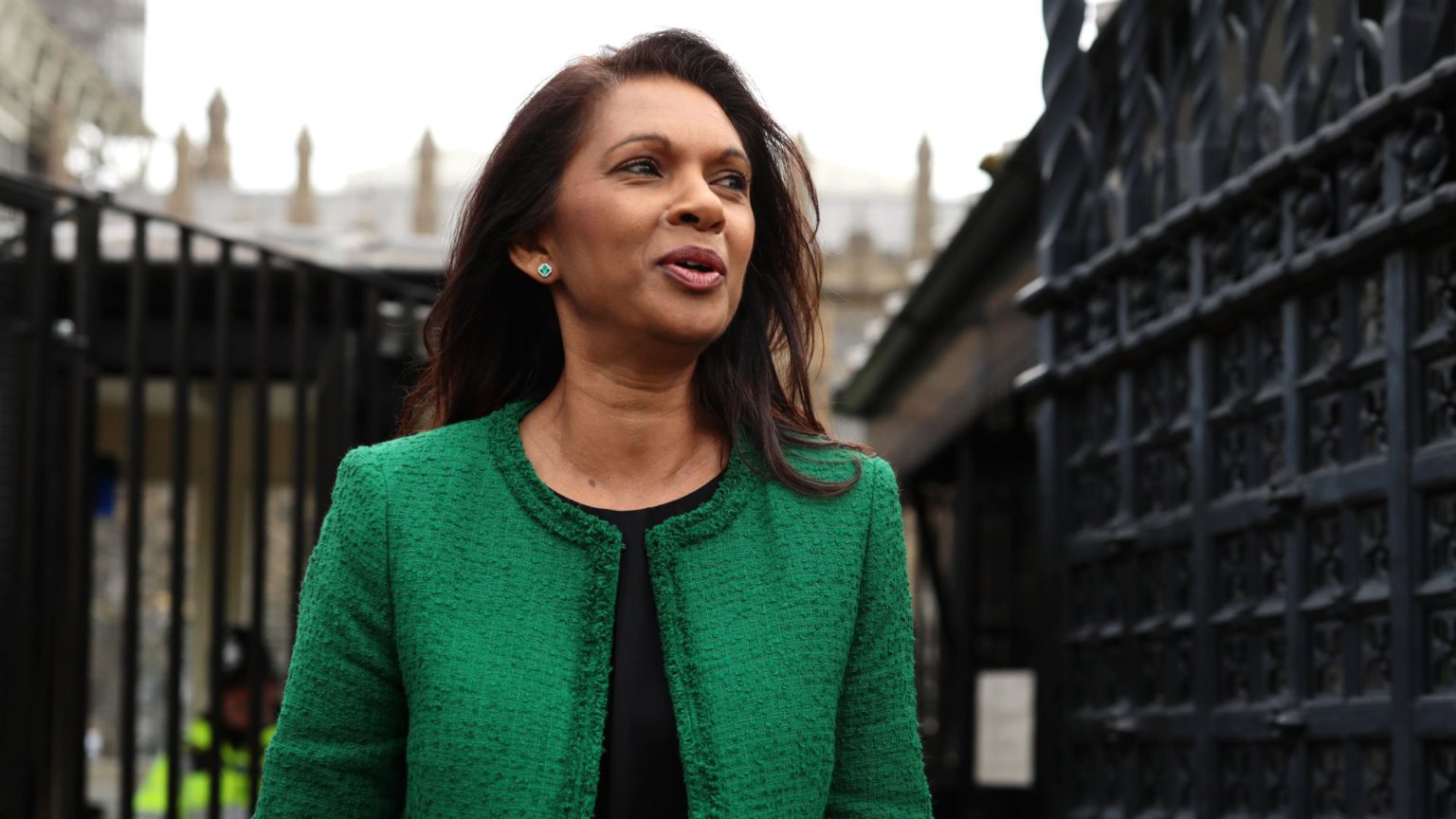 Anyone who doubts that the battle over Brexit is a clash between the elites and the people should behold the figure of Gina Miller. No one better sums up the elitist nature of the reactionary efforts to stop Brexit – and by extension, to stop democracy itself – than Ms Miller. This is the filthy-rich businesswoman who said the 2016 vote for Brexit made her feel 'physically sick' and who has devoted a massive amount of moral and financial energy to trying to thwart, block or dilute that vote. And all the while she has been effusively cheered by those entitled sections of society who cannot comprehend why 'low information' plebs – that's you and me – were entrusted with the decision about the EU in the first place.
Ms Miller's latest anti-democratic ruse is to threaten to take the government to court if it even thinks about strongarming parliament into accepting a No Deal Brexit. The Guardian reports that Miller's lawyers have written to Boris Johnson, likely to be the next PM, warning him that proroguing parliament in order to push through No Deal would be 'constitutionally unacceptable' and would lead to immediate legal action. This is in response to whisperings from Johnson and others that they will use regal-like powers to end the current parliamentary session in order that No Deal could be ushered through without the meddling of MPs who, being predominantly Remoaners, are opposed to No Deal Brexit. And to any Brexit.
'I'll take you to court', says the Guardian headline next to a photo of Ms Miller. The arrogance is astounding. Where does such a colossal sense of entitlement come from? Imagine being just one person and yet presuming the right to prevent a PM who represents a mass political party from acting on the will of millions of people. Such conceit, such political hubris, will be alien to the vast majority of us who understand that democracy is about debate and argument in the public sphere, not money-lubed court cases designed to tie the hands of government. There is a deep irony here: Miller and her lawyers express disdain for the Royal Prerogative powers Johnson would have to use, where he would call upon the queen herself to put a halt to parliament. And yet Ms Miller is behaving like a monarch, too – the Marie Antoinette of the middle classes who are so horrified that the little people expressed an opinion on the EU. Give them cake, will that shut them up?
Even those of us, like spiked, who are opposed to the proroguing of parliament can see the sheer anti-democracy of Ms Miller's latest, Remoaner-lauded threat. It would indeed be wrong to use archaic powers to end the parliamentary session and whizz through No Deal. It is of course a profound problem, and a depressing insight into the disconnection of the political class from the people, that so many MPs are hostile to Brexit. We know that more than 70 per cent of MPs voted Remain, and that a staggering 95 per cent of Labour MPs voted Remain, putting the political elite entirely at odds with public sentiment. But this gaping chasm between the elite and the people will not be fixed by inviting the queen to shush MPs so that Brexit might become a reality. If push comes to shove, as it will, it should be the people who punish parliament, via a General Election, in which millions of us would vote against our disobedient and arrogant political representatives.
Yet Ms Miller's action, like all her legal actions against Brexit, would be highly counter to the democratic principle of public debate and engagement. Miller always claims merely to be defending parliamentary sovereignty. She says her 2017 court case that successfully established that the government cannot initiate withdrawal proceedings from the EU without the approval of parliament, and her new threat of legal action against the proroguing of parliament, are about standing up for the democratic right of parliament to discuss and deliberate on important matters. Pull the other one. The real target of Miller and her army of Remoaner cheerleaders isn't an arrogant executive that is bossing around parliament – it is the people, the 17.4million, the demos, who, in the Remoaner view, gave parliament the wrong instruction in the referendum in 2016.
They are not defending parliamentary sovereignty from the government – they are defending the political elite from the people. We know they don't give a damn about parliamentary sovereignty because they fundamentally want to keep the UK within the EU, and the EU exists entirely to dilute and stymie parliamentary sovereignty and popular democracy in its member states. Miller and Co wish to 'empower' parliament only to the extent that they know parliament is predominantly opposed to what the people voted for. They are pitting parliament against the people, and if you want to talk about things that are 'constitutionally unacceptable', let's talk about that; let's talk about the way in which parliament is implicitly being called upon not to give voice to the democratic will, but to trample all over it. That has greater makings of a constitutional crisis than Boris's talk of proroguing.
Ms Miller embodies the anti-democratic spirit of the 21st-century elites. Who can forget when the New Statesman published a gushing interview with her that was carried out at her private members' club, where she was 'spread across a velvet sofa' in a 'high-ceilinged drawing room' as she spat out her disdain for the democratic vote of 2016? Or when she got some equally well-off and well-connected women to write a letter to the Guardian last year and then fired back at plebs on Twitter who questioned the letter by saying: '[Do you] know more than [these] top women signatories?' Know your place, vile multitude!
That so-called liberals and leftists continually cheer Miller and her Brexitphobic efforts confirms how entangled those sections of society now are in the foul cause of anti-democracy. We should thank Ms Miller, I guess. She has shown, once again, what the Brexit clash is about. It's about an arrogant elite telling ordinary people that they are too stupid to make big political decisions. It's that simple now.
Brendan O'Neill is editor of spiked and host of the spiked podcast, The Brendan O'Neill Show. Subscribe to the podcast here. And find Brendan on Instagram: @burntoakboy
To enquire about republishing spiked's content, a right to reply or to request a correction, please contact the managing editor, Viv Regan.