If Trump is Hitler, then Obama was Hitler too
Why is Trump's treatment of migrants 'fascism' but Obama's wasn't?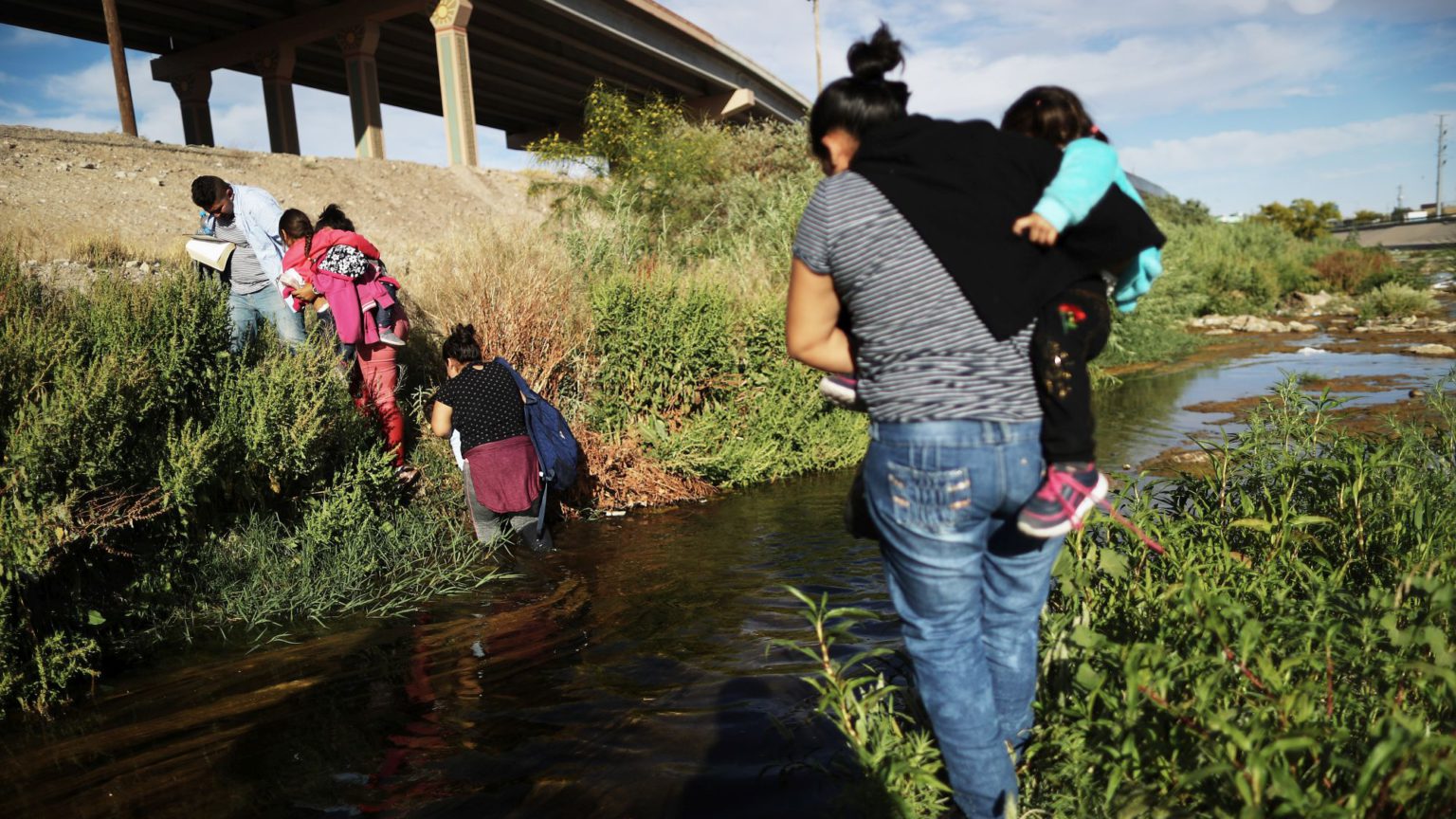 Under the Obama administration, hundreds of migrants died every year at the Mexican-US border. Thousands were detained in camps. Children were detained in those camps, too. The average daily population of these detention centres was between 30,000 and 40,000. Children were often the first to be cast out of the country – as one report put it, the border authorities moved unaccompanied children to 'the head of the line' for deportation. More undocumented migrants were deported by the Obama administration than by any previous administration. One critic called Obama 'the most stringent enforcer of immigration laws in American history'.
So, was Barack Obama Hitler? Was that fascism?
To see the double standards, the hypocrisy, the staggering lack of principle in contemporary radical politics, look no further than the discussion of the immigration crisis in the US. As a result of his immigration policies, President Trump is being branded fascistic, the architect of 'concentration camps', someone who has, in the words of Alexandria Ocasio-Cortez, failed to heed the message of 'Never Again' – that is, he's doing something eerily and dreadfully similar to what the Nazis did in the 1930s.
And yet Obama did all these things too. Where were those people back then? They were on their comfortable college campuses or in their swanky New York or London bars, and the 47,000 minors apprehended by the US authorities as they crossed the border in the US in the first eight months of 2014 alone – some of whom were as young as three – never crossed their minds.
Or if they did cross their minds, perhaps fleetingly stirring their dormant morality as they perused their New York Times over a Shake Shack lunch, they didn't call it fascism. They didn't compare Obama to Hitler. They didn't say, 'This is like the 1930s'. AOC didn't trek to the processing centres in which children were being crammed into cells and were sleeping under rough blankets and allow a photographer to capture her weeping, as she did with Trump's detention centres last year. Those painfully staged photos, these much-tweeted, much-cheered displays of hollow virtue, have been shared widely today. And yet they raise an embarrassing and pressing question, not only for AOC but for all of those horrified by Trump's apparently Hitlerian treatment of migrants – where were your tears when Obama did this?
A horrible photo of a man and his daughter who drowned while crossing the Rio Grande between Mexico and the US has been widely published today. It's on the front page of the London Evening Standard, which refers to the image as 'The picture that shames America'. It is held up as proof of Trump's wickedness. But again that question rises up – why are you more horrified by this death than you were by the thousands of migrant deaths under Obama?
Migrant deaths just over the border in the US have been rising since the mid-1990s and especially during the Obama administration. So in 1996, there were at least 87 deaths of migrants within the US border. In 2012, the year Obama was re-elected, to the whoops and cheers of liberals across the West, there were at least 463. In total, 7,216 people died crossing the US-Mexico border between 1998 and 2017. Where were the frontpage headlines? Why weren't there massive marches when Obama visited London? Why was there no talk of 'America's shame' or 'America's concentration camps'?
The answer to this question is as straightforward as it is disturbing. It's because the current discussion isn't really driven by a concern for migrants. Rather, it is driven by an exhausted left's urge to find an issue on which it might successfully harm its political opponents and, even more importantly, demonstrate its own presumed virtue. The thoroughness with which contemporary radicals reduce every issue to an opportunity for political point-scoring and virtuous public preening is summed up in their sudden, cynical discovery that bad things happen on the Mexico-US border.
Numerous questions are thrown up by the Mexico-US border problem. A key one, which very few of Trump's critics want to address, is the issue of national sovereignty. Surely it is the right of a nation to determine who may enter the country and how they may do so? The contemporary cult of erasing borders, promoted by everyone from Brussels suits to the supposedly liberal chattering classes, can be seen as an attempt to undermine the idea of the nation itself, and the thing that the nation embodies: the right of a people democratically to determine their country's affairs and policies, including on immigration. Another question raised by this crisis – and this is one Trump's supporters don't want to address – is how civilised nations treat migrants who cross their borders without permission. Surely they should be treated in a dignified way, even if they are simultaneously being processed, tried, and prepared for deportation back to their country of origin? Reports of detained migrants in US detention centres lacking such basics as toothbrushes and blankets are extremely concerning.
And a broader question is raised by all this; a question about the state of Western politics in general. Principle and morality seem to have disappeared. Instead, everything is reduced to a shallow Culture War game of moralistic oneupmanship. This is where those AOC photos become important. The way in which, today, this has been turned into a story about her, and about how virtuous she is, is actually grotesque. The narcissism is staggering. It is hard to avoid the conclusion that for her and many other Trump-haters, those detained migrants are little more than props in their own moral drama about themselves and their virtue and decency.
All the time these days, serious political issues – in this case, the issues of borders, democracy and how we treat migrants – are reduced to shallow, soapbox-style opportunities for observers to hysterically denounce politicians they hate and to narcissistically display their own presumed goodness.
Brendan O'Neill is editor of spiked and host of the spiked podcast, The Brendan O'Neill Show. Subscribe to the podcast here. And find Brendan on Instagram: @burntoakboy
Listen to the latest episode of The Brendan O'Neill Show below:
Picture by: Getty.
To enquire about republishing spiked's content, a right to reply or to request a correction, please contact the managing editor, Viv Regan.