Politics – available in any colour, so long as it's green
The eco-signalling frenzy among the Tory candidates confirms how elitist and conformist green politics has become.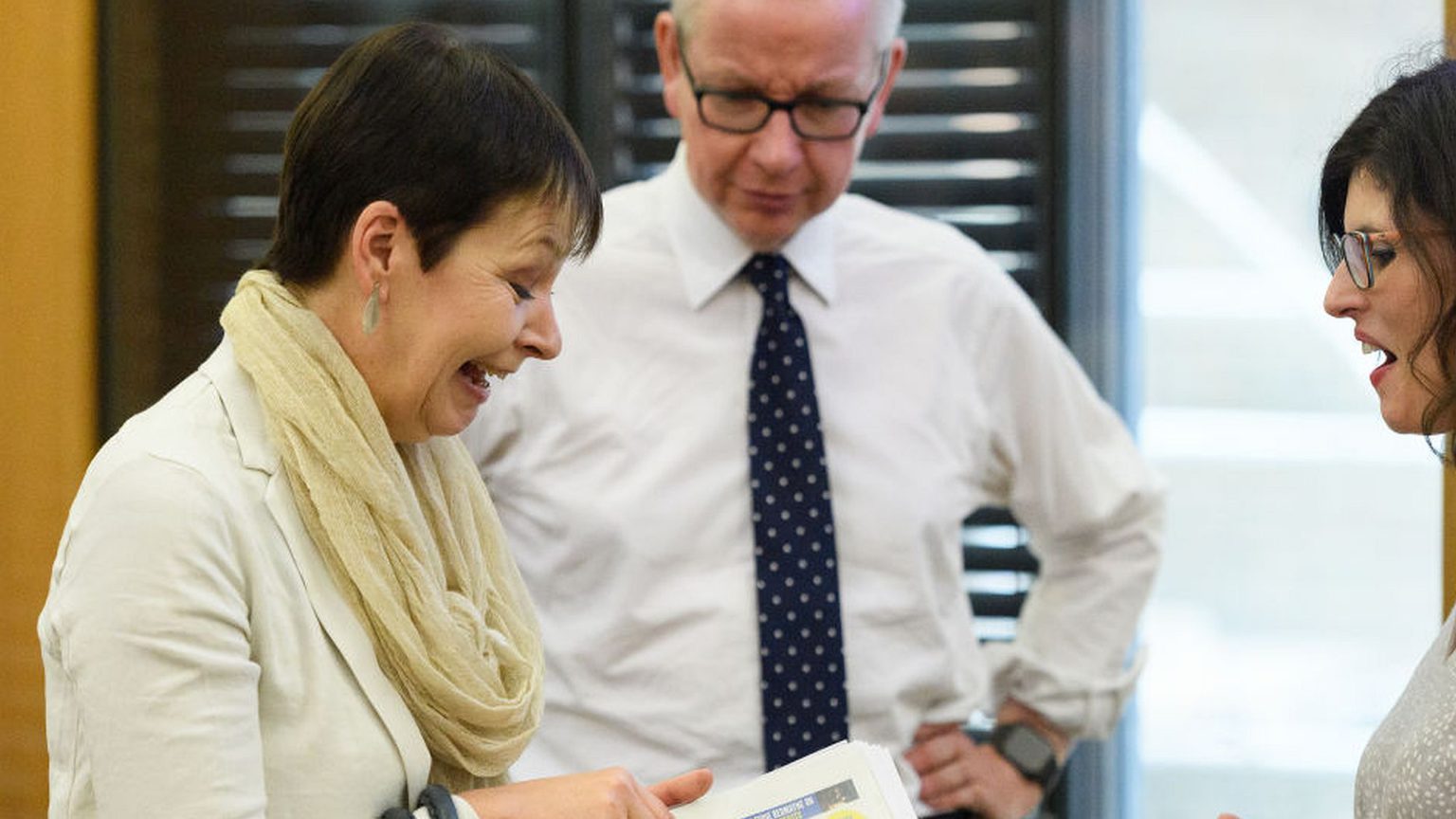 The Times last week reported that three Conservative Party leadership candidates – Jeremy Hunt, Michael Gove and Rory Stewart – had pledged their support for its clean-air campaign. All the candidates now seem to have put the environment and climate at the top of their campaign pitches. While many will rightly see this as virtue-signalling, what it really signifies is a toxic political consensus that has been festering in Westminster for a long time.
Rory Stewart, speaking favourably of clean-air campaign, told The Times, 'My child's lungs could be as much as a third smaller than normal, because he's growing up in London'. This is how we can be sure that the candidate does not believe what he says. If he did, his child would have remained far from the smog, at the family's home in Cumbria, and never allowed in the capital any more than he would be allowed 20 Marlboro Reds. And this is how we know that alarmist statistics are false. Males born in 2012-2014 in London have a life expectancy of 80.3 years, whereas Cumbrian male babies are expected to live the slightly shorter life of 79.1 years. Clearly, the difference between London's lung-stunting 'toxic' atmosphere and the Lake District's fresh mountain air is not what green virtue-signallers claim it is.
On Twitter, the contest favourite, Boris Johnson, emphasised his green credentials, tweeting that if he won, his government would 'legislate for net zero emissions by 2050 and embrace the opportunity of green growth for the UK as a global decarbonisation leader'. This was followed a week later by Theresa May stealing Boris's thunder, to make the Net Zero target her own 'legacy', not the future leader's promise.
To the bland, myopic Westminster commentariat struggling to explain this blue-on-blue competition to be the greenest of the green, the Conservative green consensus is something new. By eco-signalling, the candidates are trying to tap into a public mood that has shifted greenwards. But this is wishful thinking. It is only the political and media establishment that have convinced themselves that Greta Thunberg, the school strikes and the Extinction Rebellion group represent the public's newfound environmental consciousness. In pushing this idea, they overlook recent political history.
It was in 2006 that then Conservative Party leader David Cameron tried to shed the party's 'nasty' image by posing in the Arctic in a self-consciously stage-managed, hug-a-husky photo opportunity. 'Vote Blue, Go Green', he urged voters. A year later, the future PM of the 'greenest government ever' climbed on to the roof of Greenpeace's London headquarters to talk to experts about the 'decentralised energy revolution'. 'I believe passionately', he said, reading from his script, 'that a greener world will actually be a safer world'.
It wasn't until 2013, when energy prices had doubled, that Cameron realised that evincing his 'passionate' beliefs had been for nought, and rumours that he had instructed his cabinet to 'cut the green crap' were leaked to the press. Too late. Far, far too late. Because the green crap was not the monster invention of the Conservative Party alone. It existed in all parties. Indeed, today's competition between Tory leadership candidates echoes the competition between political parties in the late 2000s.
As the Climate Change Bill was being drafted, the three legacy parties began a green-policy arms race. The Labour government initially proposed a 60 per cent reduction of CO2 emissions by 2050. Cameron's Conservatives, eager to be seen to be competing for the green prize, said the target should be 80 per cent. The Liberal Democrats said it should be 100 per cent, and that petrol and diesel engines and nuclear power should all be abolished.
To gauge public support for the government's and opposition parties' plans, we are left to opinion polls. In the wake of Theresa May's Net Zero announcement, Sky News revealed that, when asked 'Would you support or oppose raising taxes to reduce carbon emissions to net zero by 2050?', just 36 per cent of respondents said they would support it, and 41 per cent said they would oppose it. And as I have argued before on spiked, increased taxes would barely be the start of it. The Net Zero target implies such massive costs and such radical transformation of lives and lifestyles that the 36 per cent would soon shrink as the actual consequences of vapid green sloganeering were felt – in the form of real economic pain.
The public, then, seems not to have been very convinced by politicians' alarmism and green posturing. The problem, visible to everyone else, is that whereas politicians' green targets make neat political slogans, they mean very little. Promising to provide 'safe clean air' to children might get a standing ovation in Westminster circles. But if it means that few people can afford transport, and the destruction of the car industry, nobody will be cheering. Similarly, though the blobs that dominate Westminster and the media have welcomed the Net Zero target, the public is aware that it is they who will pay for the green grandstanding. Anyone might well conclude that climate change isn't as bad as climate-change policy.
So what is the virtue, and to whom is it being signalled, if not the public? The simple fact of the greening of British politics is that politicians from all parties have embraced the green agenda because of the hollowing-out of their parties and the political sphere. Something has to fill the void. Politics has degenerated to nothing more than slightly different pathways to ecological austerity – ever more urgent and banal platitudes barely concealing the fact that little exists between them. From banning shopping bags and drinking straws to banning petrol and diesel engines, the politicians who claim to champion these causes do so because they can offer us nothing at all. Ultimately, then, green virtue-signalling is merely a signal to other virtue-signallers that the pretence that 'saving the planet', 'protecting future generations' and holding back the 'climate emergency' are meaningful will be sustained, rather than revealed to have nothing to do with the environment at all.
Ben Pile blogs at Climate Resistance.
To enquire about republishing spiked's content, a right to reply or to request a correction, please contact the managing editor, Viv Regan.