Bashing Gove's hypocrisy isn't enough
We need a proper debate about our illiberal drug laws.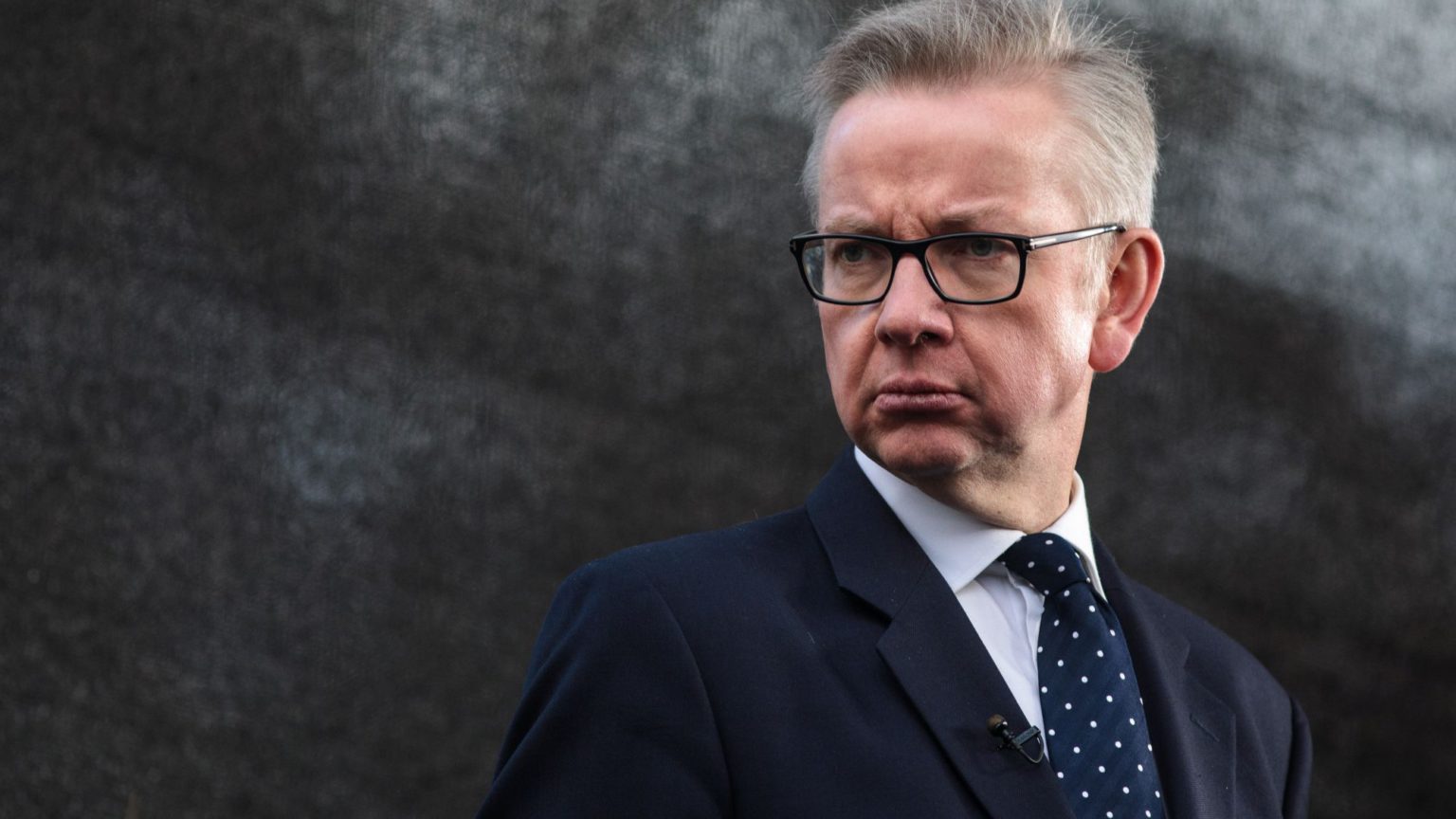 So a Tory leadership contest we all assumed would be dominated by Brexit has, for the past few days at least, been all about drugs. Most scandalously, environment secretary and leadership hopeful Michael Gove has admitted that he took cocaine on several occasions while working as a journalist 20 years ago.
His admission follows Rory Stewart telling the Telegraph he smoked opium at an Iranian wedding, Jeremy Hunt telling The Times he 'thinks' he had a cannabis lassi while backpacking in India, and comments by frontrunner Boris Johnson resurfacing about him maybe almost taking cocaine once, though it might have been icing sugar.
Andrea Leadsom, Dominic Raab, Esther McVey and Matt Hancock have also admitted to smoking weed once or twice. So, of the 11 running to be Conservative leader, only Sajid Javid, Sam Gyimah and Mark 'who?' Harper have said they have never indulged in illegal substances.
Gove has borne most of the media brunt of all the former druggies in contention – and rightly so. None of the leadership candidates has come out with anything particularly liberal on drugs. For obvious reasons, it hasn't really factored into the debate so far. But for Gove the accusations of hypocrisy are particularly sharp.
While he was leading the Department for Education he presided over a regime that imposed lifetime bans on teachers caught using class-A drugs. What's more, he is alleged to have hosted a party in 1999 at which cocaine was taken just hours before an article he had written, condemning the growing 'liberal consensus' on drugs policy, was published in The Times.
Sources close to Gove have told the press he has 'no recollection' of said party, but he has still owned up to taking drugs around that time – something, he says, he deeply regrets. In an awkward interview on The Andrew Marr Show yesterday, he said he was 'fortunate' to avoid prison. But it has only confirmed in the minds of many that when it comes to drugs, it is one rule for them and another for everyone else.
If that all wasn't bad enough, Gove's 1999 Times article, republished in the Mail on Sunday, was actually a defence of double standards. He argued that many metropolitan liberals support legalisation because they use drugs occasionally and don't want to be called a hypocrite. But putting this guilt ahead of what's right, he concluded, is 'a greater sin'.
This might hold more water if drug prohibition wasn't such a disastrous policy. As Daniel Pryor wrote on spiked after the Rory Stewart opium revelations, the war on drugs has fuelled gang crime and exploitation and produced increasingly dangerous products. While relatively few people are prosecuted for possession offences, ethnic minorities are hit disproportionately. And most crucially, our drug laws treat all of us like children, restricting our freedom of choice 'for our own good'.
No one has come out of this Tory drugs episode particularly well. Stewart is almost as deserving of criticism, for supporting prohibitionist policies he himself has flouted as an adult. And when it comes to the likes of Jeremy Hunt and his cannabis lassi, you can't help but feel some candidates are using tales of soft drug use to try to look a bit more normal.
As for the Labourite commentators currently giving Gove a shoeing, it's worth remembering that Jeremy Corbyn's supposedly radical party has made scant mention of drugs and formally backs the status quo.
Gove deserves the flak he's getting. But given the circumstances, this story has inevitably become a stick with which to beat him and an opportunity for the media to talk about something other than Brexit. And that's a shame. Because our illiberal drug laws need a lot more attention than they're currently getting.
Bemoaning the hypocrisy of one-time cokehead Tories really isn't enough.
Tom Slater is deputy editor at spiked. Follow him on Twitter: @Tom_Slater_
Listen to the latest episode of Last Orders, spiked's nanny-state podcast:
To enquire about republishing spiked's content, a right to reply or to request a correction, please contact the managing editor, Viv Regan.