Woke capitalism gets stranger by the day
Now Budweiser has come out for 'asexual pride'.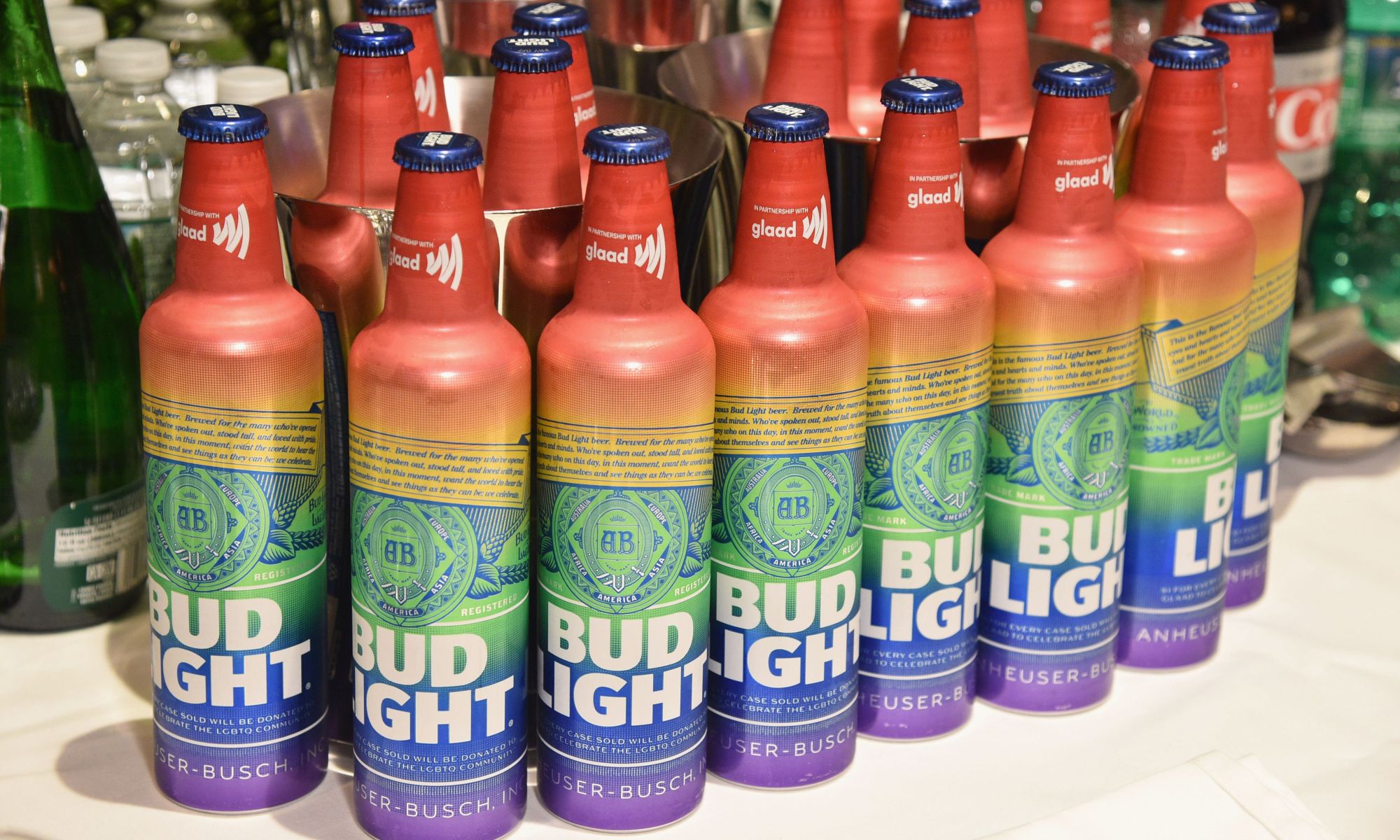 Over the weekend Budweiser UK gave Twitter a bit of light relief, with its thread showcasing its series of LGBT+-themed beer cups, to mark its sponsorship of London Pride this year. Each cup bears the flag of a group in the LGBT+ umbrella. The asexual one has generated the most attention:
Black is for asexuals who don't feel sexual attraction to anyone. Grey is for grey-asexuals, who sometimes feel sexual attraction, and demi-sexuals who only feel it if they know someone well. White nods to non-asexual allies, and purple represents the whole community. pic.twitter.com/CfAExuxb99

— Budweiser UK (@BudweiserUK) May 31, 2019
Who knew that dodging sex entirely made you an oppressed minority? Or that 'grey-asexuals' was a thing? In any case, this particular campaign is only the latest in a slew of woke ad campaigns of late, from Nike's embrace of Colin Kaepernick to Gillette's war on toxic masculinity. 'Social justice sells' seems to be the mantra these days.
Budweiser has at least done us a bit of a service in demonstrating how divisive modern identity politics is. From lesbians to bisexuals to pansexuals to intersex people, each group is represented with its own flag, like separate nations. It's a striking metaphor for how obsessing over difference only drives us further apart. This is what identity politics is: separate but equal.
But Budweiser has also shown us that this kind of right-on marketing is fraught with peril. The inclusion of asexuals in the LGBT umbrella is not uncontroversial. LGBT people have also understandably taken umbrage at the crass use of their symbols to flog piss-weak beer. Perhaps chasing the woke notes isn't as straightforward as some ad men seem to think.
To enquire about republishing spiked's content, a right to reply or to request a correction, please contact the managing editor, Viv Regan.