'Are you a feminist?' has become a religious test
Raab isn't the only public figure to be attacked for not embracing the f-word.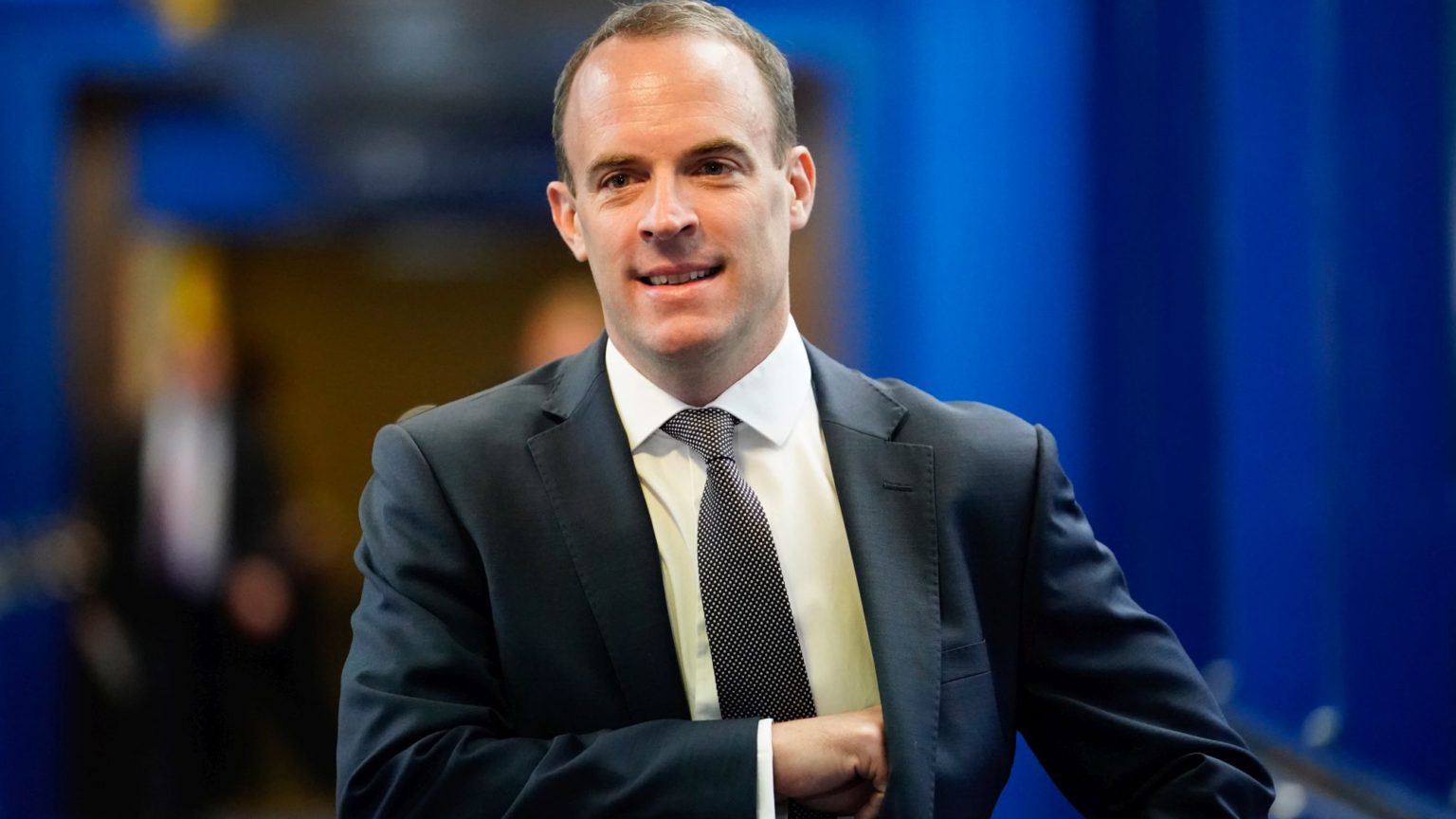 In order to get on in British polite society these days, to be retweeted by the right-on journos and lauded by the commentariat, it is advised that you join the feminist club. Calling yourself a feminist has pretty much become mandatory for anyone who wants to be part of public life. From politicians to soap stars, the feminist label is a must-have.
And if there's one thing contemporary feminists love, it is chastising those who refuse to toe the line. One of the more than a dozen Conservative leadership hopefuls, Dominic Raab, has been denounced as a heretic for refusing to call himself a feminist. In 2011, he wrote an article for Politics Home in which he argued that feminists were 'now among the most obnoxious bigots' for not recognising that 'from the cradle to the grave, men are getting a raw deal'. In an interview last week, Raab said that he stood by his comments, saying he would 'probably not' call himself a feminist, 'but I would describe myself as someone who is a champion of equality and meritocracy'.
Though comparing feminists to bigots might have been a little OTT, Raab's 2011 article was really a criticism of the growing, unhelpful obsession with gender espoused by leading feminists. It even had some good lines in it, pointing to the incoherence of some fashionable positions on gender: 'If you buy into the whole Men Are From Mars, Women Are From Venus theory of gender difference – with all its pseudo science – you can't then complain about inequalities of outcome that flow both ways from those essentially sexist distinctions.'
Instead of taking him up on his (rather wrongheaded) view of men's victimhood, Raab was mocked by fellow candidates, given the dictionary definition of feminism by news anchors, and denounced in thinkpieces. Apparently it is incredibly damaging for a politician to criticise feminism.
He is not the only one to feel the heat for refusing to call himself a feminist. Many female celebrities have suffered similar chastisements, and many of them have been forced to backtrack. Years ago, Beyoncé was castigated for saying, 'Why do you have to label yourself anything? I'm just a woman, and I love being a woman.' She later repented by inserting some lines from Chimamanda Ngozi Adichie's famous 'We Should All Be Feminists' speech on to a track. Demi Moore, Susan Sarandon and Sarah Jessica Parker have all been criticised for calling themselves 'humanists' rather than feminists. Lady Gaga once said, 'I'm not a feminist. I hail men, I love men, I celebrate American male culture – beer, bars, and muscle cars.' She later backtracked and said she was a 'little bit' of a feminist.
Now, prominent women's criticisms of feminism vary. Some are ridiculous – such as when Geri Halliwell was denounced in 2007 for describing feminism as 'bra-burning lesbianism' and 'very unglamorous'. But others are far more serious. Monica Lewinsky said that, 'given my experience of being passed around like gender-politics cocktail food, I don't identify myself as a Feminist, capital F'. She says feminist leaders have failed to articulate a 'position that was not essentially anti-woman' during the Bill Clinton scandal.
Regardless, none of these women said they should get back in the kitchen and start making up some sandwiches. Most of them went out of their way to assure reporters that they really believed in gender equality – just that they prefer not to use the f-word. Despite the outrage at their comments, they're not alone. A recent YouGov poll found that only 34 per cent of women in the UK identify as feminists. A poll two years previously, carried out by the well-respected feminist organisation the Fawcett Society, found that only seven per cent of women identified as feminists. Yet, again, the vast majority of people surveyed agreed that women and men should be equal.
That 'are you a feminist?' has become a kind of religious test is strange, not least when it comes to men. Raab has been criticised for not calling himself a feminist, but it is infinitely more irritating when men go out of their way to declare themselves a 'male feminist' or 'feminist ally'. After all, many contemporary feminists want men to 'sit down', 'shut up', 'check their privilege', and listen to their female betters. One shouldn't generalise, but, in my experience, most men who go along with this self-flagellation are just trying to curry favour with a bunch of pretty feminists. It's feminism for dating purposes.
Raab went too far when he threw around the word bigot – a lot of today's feminists are just embarrassing. Which is part of the reason most women don't call themselves feminists. Plus, when Theresa May can be cheered for wearing a 'this is what a feminist looks like' t-shirt, it is clear feminism has lost all meaning. Nowadays, it just seems to be about being nice to women. Never mind the labels, what women do care about is whether or not people in power will deliver change that will materially better their lives. I don't care if Raab is a feminist – will he get behind the idea of free childcare for all? I couldn't give two burning bras if Taylor Swift is a feminist or not – will she march with women to decriminalise abortion?
To enquire about republishing spiked's content, a right to reply or to request a correction, please contact the managing editor, Viv Regan.