Vote for democracy – vote Brexit Party
These EU elections are an opportunity for democrats to fight back.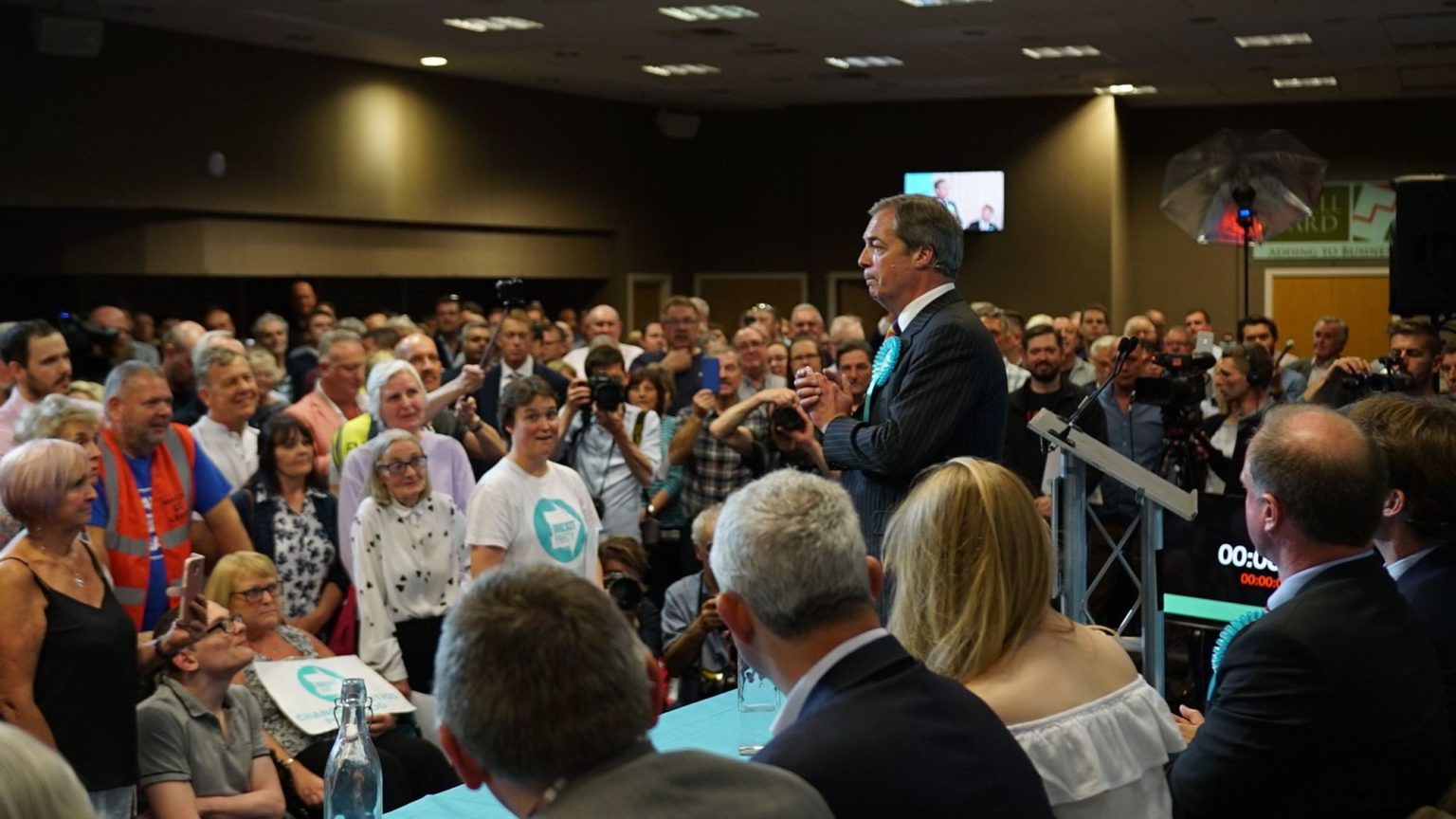 These are the elections we were never supposed to hold. If it wasn't for the intransigence and cowardice of our political elite, Brexit would have happened by now and we wouldn't have had to take part in these EU elections. We would have left the European Union, including its toothless parliament – the 'democratic' fig leaf on the Brussels technocracy.
But here we are. And as Theresa May offers parliament a vote on a second EU referendum – an elite-demanded rerun in the hope we give them the right answer next time – we must use these elections as an opportunity to reassert the Brexit spirit. We must tell them again. Tell them that we still want to leave the EU. Tell them we won't go quietly.
The way to do that is to vote for the Brexit Party tomorrow, an alliance of democrats from all political and social backgrounds that is making one simple demand in these elections: respect the electorate. It is the only party that is making a positive case for Leave and for democracy; which is not just asking for your vote in this election but is demanding that every vote you ever cast in future be respected and acted upon.
The political class is divided between parties who want to betray Brexit openly – by a second referendum or a revocation of Article 50 – and those who want to betray it on the quiet – by sell-out deals leading us to the softest of Brexits. A win for the Brexit Party would be a blow to them all. And it would be a blow to the hard-right Brexit pretenders – to UKIP 2.0 and Tommy Robinson, who want to use our majority vote for Brexit to try to inflate the importance of their fringe positions.
Some people have criticised the Brexit Party for having nothing to say beyond Brexit. But this is precisely the point of it. The 2016 Brexit vote was not an endorsement of any party or policy. It was not an endorsement of Boris Johnson, Michael Gove or Brexit Party leader (then UKIP leader) Nigel Farage. It was a vote for doing politics differently – for rejuvenating democracy after decades of technocracy. And a vote for the Brexit Party tomorrow would burnish that message.
The political elite has thrown everything at the Brexit Party during the election campaign. It has accused it of being far right – despite it being made up of a democratic and diverse group of people. It has spread lies about dark money and dark arts – even though the Electoral Commission gave the Brexit Party a clean bill of health and the Remainer Change UK has been outspending it (and all other parties) on Facebook advertising.
They must be rattled. But this only reminds us what idiots they take the British public for, and it reminds us why we must seize this opportunity to fight back. You might have heard that the Brexit Party is doing pretty well in the polls. But we democrats cannot afford to be complacent. Make sure you, your family, your friends and your workmates get to the polling stations tomorrow. Vote for the Brexit Party – vote for democracy. It could turn out to be the second most important vote you have ever cast.
Tom Slater is deputy editor at spiked. Follow him on Twitter: @Tom_Slater_
Picture by: Getty.
To enquire about republishing spiked's content, a right to reply or to request a correction, please contact the managing editor, Viv Regan.