How the EU hurts the world's poorest
Sam Akaki on EU protectionism and neo-colonial NGOs.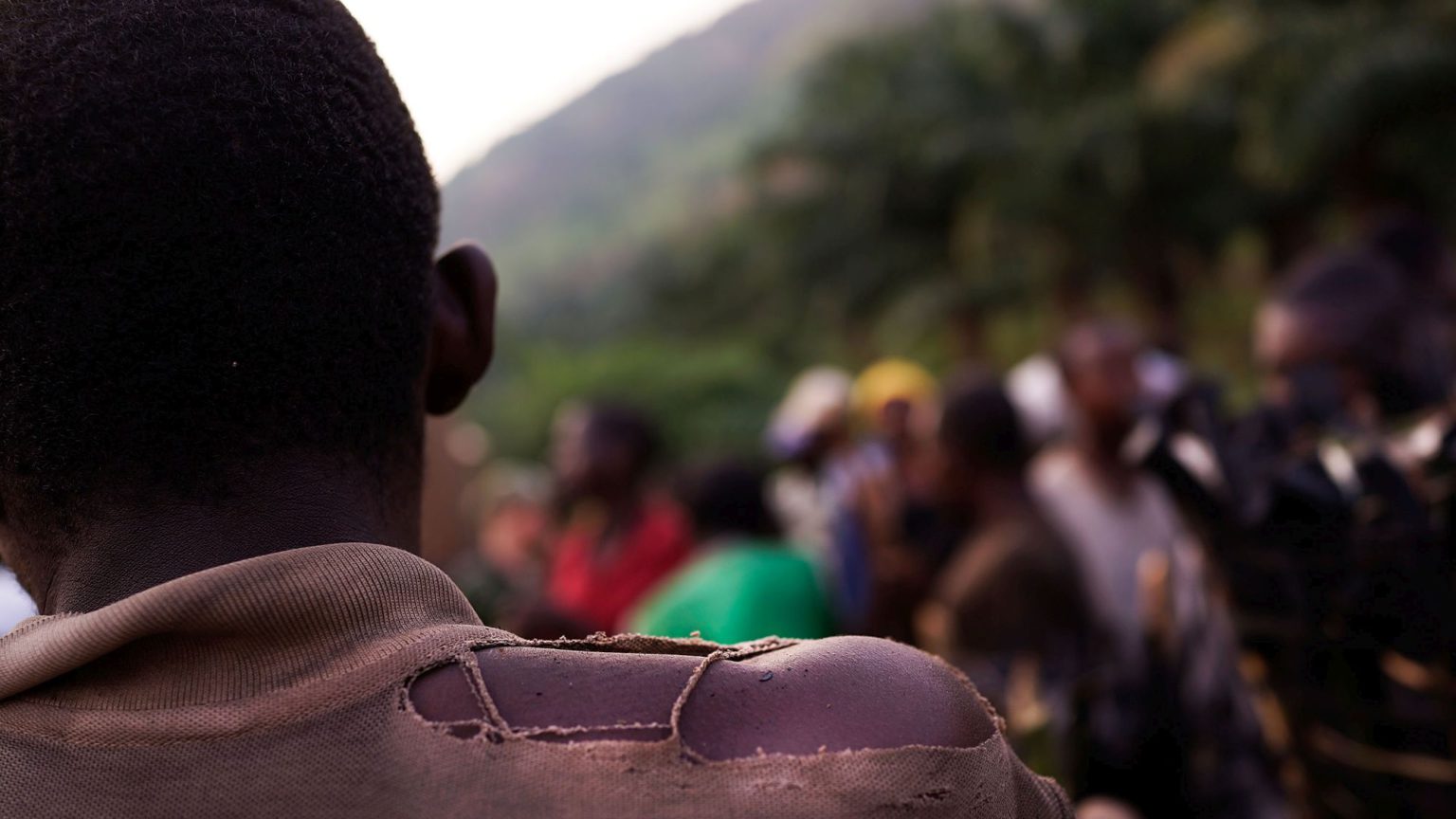 Free movement and free trade are supposed to be two of the founding freedoms of the European Union. But the EU's relationship with Africa reveals these commitments to be hollow. Tens of thousands of Africans have drowned trying to enter Europe in the past decade, with migrants taking ever riskier routes into Fortress Europe's militarised borders. African goods, particularly agricultural goods, face similar barriers and restrictions.
Sam Akaki is director of Democratic Institutions for Poverty Reduction in Africa. He has been campaigning for more equitable trading arrangements between Europe and Africa, for an end to Western development aid, and most recently, for Brexit. spiked caught up with him for a chat.
spiked: How does the EU harm African economies?
Sam Akaki: Thanks to the EU's Common Agricultural Policy, which heavily subsidises EU farmers, Africa's markets are flooded with their cheap excess produce. If you go to any African market, you can buy all kinds of European produce sold at very, very cheap prices. This is driving African farmers out of the market. At the same time, the EU imposes strict limitations on what African countries can export to the European market. In particular, African farmers cannot export value-added goods. So if a farmer in Ghana is producing cocoa, or a farmer in Kenya is producing coffee, they can perhaps get less than a dollar for their product as they have to export it raw. Only a fraction of the money you pay for a jar of coffee goes to an African farmer. The value-added goods, such as processed coffee, are then produced in Europe. Germany, especially, has been doing a lot of harm.
EU lobby groups and NGOs are not working in the interests of Africa and are opposed to African attempts to get themselves out of poverty. For instance, many African farmers work with genetically modified (GM) crops. One of the big issues about GM food is that Western companies sell GM seeds that don't produce new seeds for the next season. Farmers have to go back to companies like Monsanto every year. In Uganda, at the Kawanda Agricultural Research Institute, scientists have been working on their own way of producing local GM seeds that will be reusable each year. Europe is against this and tries to stop it.
And that brings us to Brexit. If we do not get out of the European Union, it would tie Africa forever to the EU and its dreadful policies. It would ensure that Africa stays poor, driving more and more migrants to the West.
spiked: How have EU sanctions affected Africa?
Akaki: The clearest examples are Zimbabwe and Eritrea. Of course, these countries have human-rights issues. But human rights are a question of development. Countries go through developmental stages. There would have been enormous human-rights abuses in Europe 100 years ago. The UK and the EU use their influence selectively to impose economic and diplomatic sanctions on African countries. We should follow a consistent policy. We impose sanctions on African countries but we are happy to trade with other human-rights abusers like Saudi Arabia. One danger is that these sanctions are driving African countries closer and closer into the arms of the Chinese. This is a real own goal.
Sanctions are a blunt instrument. The leaders responsible for human-rights abuses are protected. They still have access to the best lifestyles money can buy. Their money is stashed away in British and other foreign banks. Sanctions don't touch them at all. Instead, they hit the poorest hardest. Sanctions are directly contributing to poverty and mass migration. We should promote human rights, certainly, but we shouldn't use human rights to punish the very poorest.
spiked: You have campaigned for many years to end foreign aid to Africa. Why is that?
Akaki: Each time I visit Africa, I see conditions getting worse. I never see any sign of British foreign aid doing much. Instead, I see big houses and nice cars, which all belong to local foreign-aid managers and government workers.
In contrast, there are lots of unemployed youth, cutting down trees and burning them to sell as charcoal. Along the road, everywhere, you see bags and bags of charcoal. There is a huge amount of migration from the countryside into the cities, with people looking for non-existent wealth, jobs and housing. When they find nothing there, they move into slum cities, where there is no way to sustain an existence: there are no jobs, no houses, no food, no clean water and no health services. Instead, they are confronted with either radical preachers, who want to encourage them into lives of violence, or people traffickers who promise them a better life.
Foreign aid was supposed to achieve two objectives: reduce poverty and buy influence. It has done neither. Since independence some five decades ago, the West has given African countries around £600 billion in aid, according to the World Bank. But parts of the continent are getting poorer, hungrier and angrier. Seven of the UN's 15 peacekeeping missions are in Africa. According to the World Bank, by 2030 nine in 10 of the poorest people in the world will live in Africa.
At the same time, Africa is virtually becoming a neo-colony of the NGOs. Hundreds of thousands of NGOs have taken over the role of states. NGOs provide basic needs like education, health, water, food and security.
When it comes to buying influence, African leaders are very happy to receive Western aid money for their own personal and political reasons. But they are not paying attention to the UK or the West anymore. Foreign aid is widely seen as a Western conspiracy to keep Africa poor.
Instead, African countries are working with China and building closer economic, diplomatic and cultural ties. China is embedding itself into construction and important export markets. And it is blocking all Western resolutions in the UN that are aimed at Africa. (The International Criminal Court, for instance, is widely seen in Africa as persecuting Africans for their race.) Today, China is learning from the English dictum and influencing education and children: catch them young and watch them grow. And yet, few Africans migrate to China. The distance and language barriers are still too great. It is still Europe that is bearing the economic and social burden of mass migration.
I'm aware that if anyone else raises these issues they will be accused of being racist. But nobody can accuse me, an African, of being racist against my own people! Instead of throwing good money after bad, what I want is for Africa to be given the opportunity to trade itself out of poverty.
Sam Akaki was talking to Fraser Myers.
To enquire about republishing spiked's content, a right to reply or to request a correction, please contact the managing editor, Viv Regan.