Is Stephen Fry a white supremacist?
No. But some people on Twitter want him to clarify.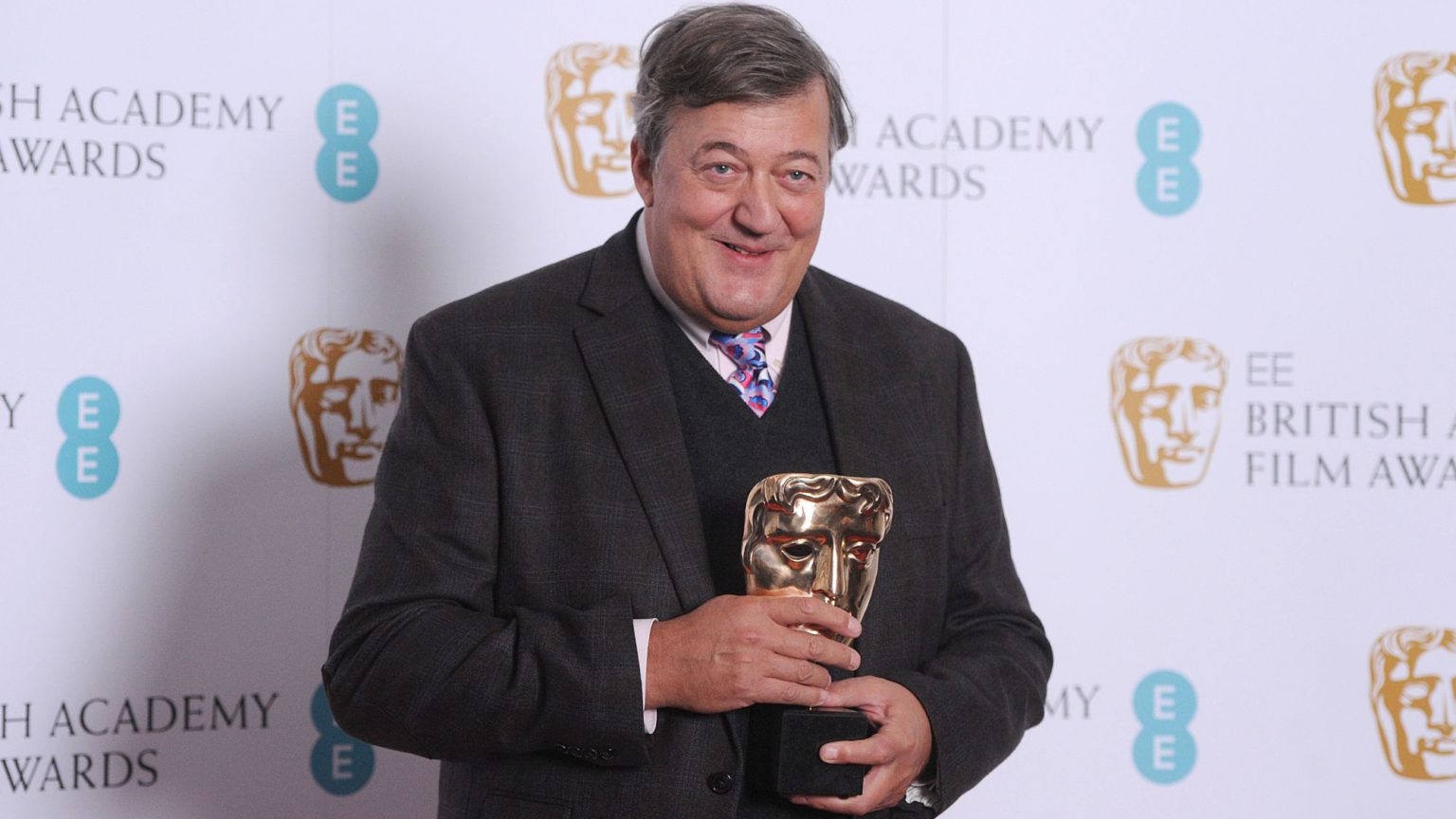 If it wasn't bad enough that prominent people on social media now have to be careful not to utter any word or statement that might be misconstrued or misrepresented, now it seems the same applies to hand gestures.
Actor, writer and king of the luvvies Stephen Fry has been warned by his followers not to use the 'okay' hand gesture, because it has apparently been co-opted by white supremacists. Fry posted a selfie of him doing the offending gesture, in a post plugging Mental Health Awareness Week.
Are you A.O.K? Our friends @aok.kitchen are supporting @MindCharity this Mental Health Awareness Week, 13th – 19th May. Follow them to find out more. ?#mentalhealthawarenessweek#MHAW19 pic.twitter.com/lpK03pcia8

— Stephen Fry (@stephenfry) May 13, 2019
His followers instantly registered their concern. 'You might want to be super careful using this symbol if you don't want to be confused with white supremacist creeps', tweeted one. 'Didn't have you down as part of the alt-right', tweeted another.
According to the Anti-Defamation League, 4chan shit-stirrers decided a few years back to troll us 'normies' by spreading a hoax that the 'okay' gesture was a coded symbol for white power. And since then, some actual white supremacists have adopted it. The New Zealand mosque murderer even flashed it in court.
The trolls' aim, it seems, was to make Twitter lose its shit at perfectly innocent people. In turn, it has allowed real racist scumbags to claim an inflated influence, as their okay-signing footsoldiers were suddenly spotted everywhere. Some of Fry's followers seem to have fallen into the trap.
Fry, as it happens, responded to it all well:
PS: I really will not allow the simple ? gesture to belong to the moronic dogwhistling catfishing foghorning frogmarching pigsticking dickwaving few who attempt to appropriate it for their own fatuous fantasies. T

— Stephen Fry (@stephenfry) May 13, 2019
Good on him. The internet is enough of a mess without gesture-policing becoming a thing.
Picture by: Getty.
To enquire about republishing spiked's content, a right to reply or to request a correction, please contact the managing editor, Viv Regan.