A fracking embarrassment
The restrictions the UK places on shale drilling are ridiculous.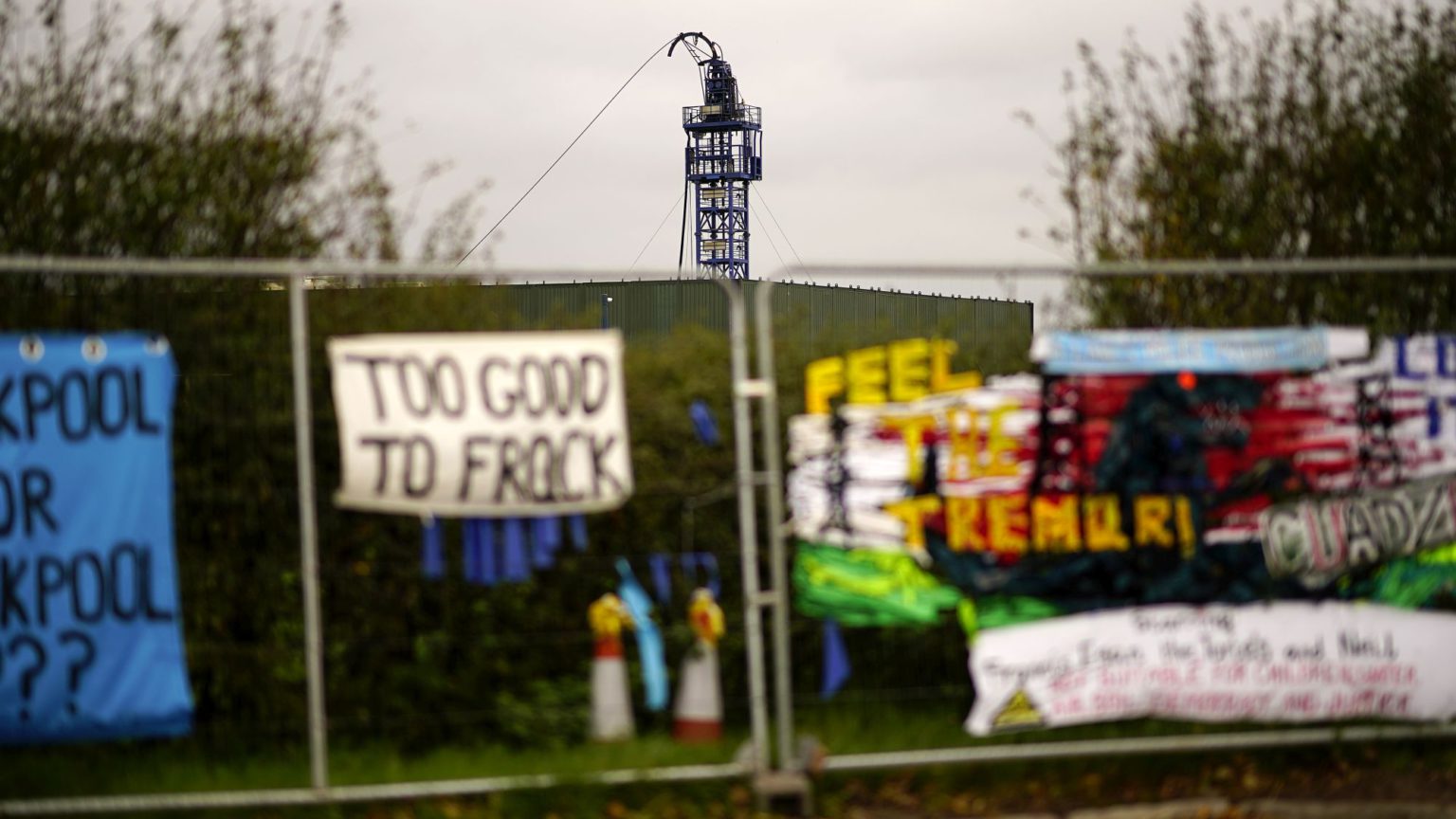 Last weekend, the UK commissioner for shale gas, Natascha Engel, resigned her post, claiming in an interview for the Mail on Sunday that fracking had been made all but impossible thanks to government restrictions. In her resignation letter to the energy secretary, Greg Clark, Engel complained that a 'perfectly viable industry is being wasted because of a government policy driven by environmental lobbying rather than science, evidence and a desire to see UK industry flourish'.
Hydraulic fracturing – 'fracking' – is a central part of enabling drillers to extract gas from shale rocks far below the surface of the Earth. In short, drills dig down and sideways into the shale rock, then fluid is forced at high pressure into the rock, creating fractures from which gas is released. Unsurprisingly, the process can lead to geological shifts and earth tremors. These are almost invariably too small to be felt at the surface, but very rarely these tremors are large enough to be detected without instrumentation.
When it gave the go-ahead for fracking in the UK, the government set an upper limit on how large such tremors could be before work would need to be suspended. However, the upper limit is set ludicrously low: just 0.5 on the Richter scale. As Engel told the Mail on Sunday: 'A 0.5 tremor is much weaker than the rumble you might feel when walking above a Tube train. Yet if a frack unleashes a tremor rated 0.5, operators have to stop what they're doing for 18 hours… this is making fracking impossible.'
Any tremor below 2.0 is unlikely to be felt by anything but seismographic instruments. To cause damage to buildings, tremors need to be of the order of four or five on the Richter scale. The scale is logarithmic – that is, each full point upwards is 10 times larger than the previous one. So the kind of tremor that would cause damage to buildings would need to be thousands of times stronger than the kind of faint vibration that could currently cause work to stop. Thus, setting a limit of just 0.5, despite the opposition of industry and geologists, is ridiculous. As Engel noted in an interview with BBC Radio 4's Broadcasting House news show on Sunday, no such limits apply to other ways of getting stuff out of the ground. The same rules should apply to fracking, too.
Making the limit just 1.5 – still well below US regulation levels – would make things far easier for drillers while still protecting homes and other buildings. Yet Engel claims Clark is unwilling to review the rules – despite promises by the government to do just that once some real-world data on fracking in the UK was available. Instead, she says, there is 'paralysis' rather than leadership.
Despite being very concerned about climate change, Engel also offers a dig at some recent high-profile climate campaigners like Greta Thunberg and Extinction Rebellion: 'I cannot understand why politicians would rather listen to a teenager who tells children not to go to school because they will soon be dead rather than looking at ways of reducing our emissions by taking gas out of the ground here. We should be giving our children a positive and hopeful message: telling them to go to school, go to university, to become scientists and innovators who can find the answers to climate change.'
Perhaps Engel should have known how serious the government was about the issue from her working conditions. Despite being the 'fracking tsar', Engel admitted on Broadcasting House that she had no actual office nor any civil servants working for her – it was just her and a laptop. So much for embracing the 'shale gas revolution'.
Rob Lyons is science and technology director at the Academy of Ideas and a spiked columnist.
Picture by: Getty.
To enquire about republishing spiked's content, a right to reply or to request a correction, please contact the managing editor, Viv Regan.