Impeaching Trump would be a grave blow to democracy
There is nothing in the Mueller report that justifies toppling the president.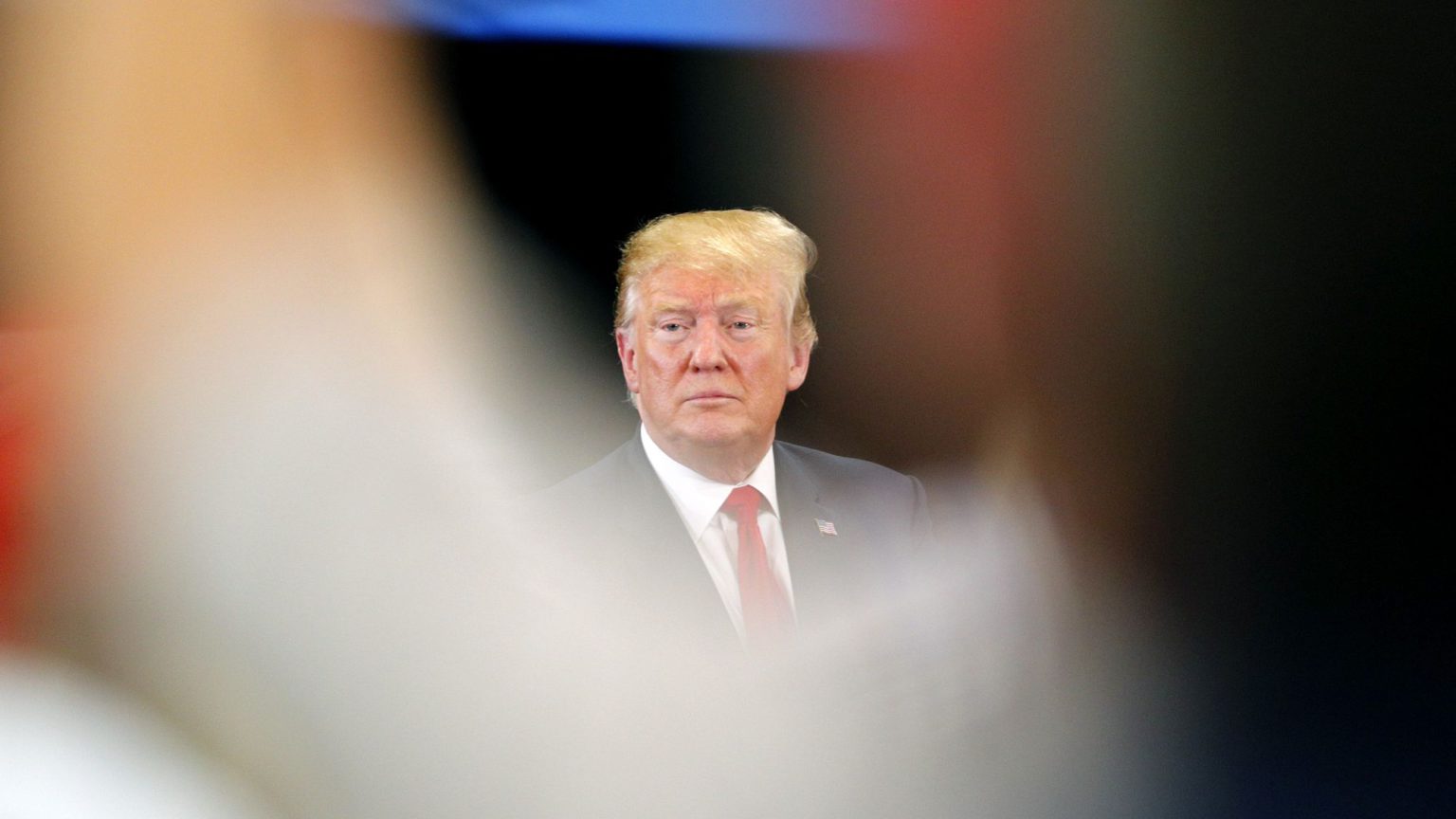 The release of the full report by special counsel Robert Mueller has confirmed the headlines from the summary letter published a few weeks ago: neither Trump nor his campaign colluded or conspired with Russians to steal the 2016 election. For two years, American politics has been preoccupied with conspiracy theories and wild allegations from Trump's political and media critics, but these have all now been conclusively debunked by Mueller's thorough 488-page report.
The full report does not tell us much that we didn't already know. The report is far from flattering about Trump, depicting him as incompetent and at times deceitful, heading a chaotic and dysfunctional administration. Trump is saved by advisers who ignore him – such as when White House lawyer Don McGahn refused to carry out his order to fire Mueller, only for Trump not to bother to follow up on it. He doesn't appreciate how lucky he has been.
Yes, Trump's dishonesty is bad, and he should be judged in the court of public opinion accordingly. But, as we already knew from his public behaviour before and after he entered the White House, he is a bumbling self-centered amateur, rather than a secretive mastermind or Manchurian candidate. And on the central charge of collusion with the Russians – which is the entire basis for initiating Mueller's special investigation – Mueller finds Trump to be essentially truthful. Indeed, it is Trump's opponents who have been dishonest. The so-called evidence and theories we heard so much about over the past two years – the Steele dossier, Michael Cohen's trip to Prague, Paul Manafort meeting with Julian Assange – are found by Mueller to be so much bullshit (to use one of Trump's favourite terms).
Mueller's report should be the end of the story, but it won't be. Democrats and much of the media now want to pivot from collusion to obstruction of justice, which Mueller covers in the second half of his report. Of course, Trump's adversaries have no desire to be held accountable for hysterically smearing Trump for his supposed treason for two years straight; they hope we just forget about all that. Mueller hasn't helped them on the collusion front as they hoped, so it's time to change the accusation.
In the report's section on obstruction, Mueller addresses the key allegations, including Trump's firing of FBI director James Comey, and Trump's request to Comey to take it easy on his former national security adviser, Michael Flynn. Lacking evidence about Trump's motives, Mueller states that he will not make a 'prosecutorial judgment' about obstruction, leaving that for the Department of Justice, to which he reports (and attorney general William Barr has already announced that he will not pursue a criminal indictment). But in a parting shot at the president, Mueller adds that 'while this report does not conclude that the president committed a crime, it also does not exonerate him'. It is hard to know for sure what Mueller is getting at by 'does not exonerate' (of crimes not yet found or corrupt behaviour that falls short of a crime?), but it is enough of a door-opener for the Democrats in Congress to continue their investigations.
Now some Democrats, mainly signed-up members of the anti-Trump Resistance, are calling for Trump to be impeached. At the weekend, senator Elizabeth Warren became the first Democratic presidential candidate to demand impeachment proceedings. Such calls are hardly a surprise – from the earliest days of Trump in the White House, the Democrats' Resistance base has made little effort to hide its desire to remove Trump from office. Indeed, that was the whole point of ginning up allegations of Russian collusion – to claim Trump's election was illegitimate, and hopefully eject him from the presidency.
As Democrats control the House, they do have the political power to bring impeachment proceedings. And no doubt many in the media would support them if they did. But impeachment would be really politically misguided and anti-democratic. For a start, there really isn't a basis for impeaching Trump. The US constitution sets a bar of 'high crimes and misdemeanors', and Trump's actions fall far short of that. Firing James Comey as FBI director doesn't rise to that standard. Nor does asking Don McGahn to ask Rod Rosenstein to fire Mueller, but McGahn not going through with it. And in practice, there was no substantive obstruction: the FBI probe continued after Comey was sacked, and Mueller's investigations proceeded without impediment.
Impeachment is ultimately a political act, not a legal one, and it is doubtful that impeachment would be politically successful for the Democrats. Sure, impeachment would excite the anti-Trump base, but not many beyond that. Polls show that a majority of Americans don't want impeachment, and many are just exhausted with a process that has dragged on for so long. If the Democrats in the House did vote to impeach, it would amount to a gesture, as the Republican-controlled Senate will never vote to convict and have Trump removed. At the same time, impeachment would give Trump lots of ammunition to argue that he is being persecuted by partisan Democrats. It is for reasons such as these that the Democratic leaders in the House, Nancy Pelosi and Steny Hoyer, have seemed disinclined to go down this road.
Most importantly, impeachment in this case is wrong because it would represent an attempt to overturn the result of an election. If the Democratic Party establishment tries to drive Trump from office for its partisan ends, those who voted for Trump will feel disenfranchised, as if the Democrats are trying to steal their vote from them. Trump's opponents feel they have right on their side, because they believe Trump is an authoritarian, a tyrant. They don't realise that their kneejerk response to try to remove him from office is more anti-democratic than anything Trump has tried.
The calls for impeachment are driven by a hatred of Trump, and a refusal (still – more than two years later!) to admit that he is a legitimate president. Having pinned their hopes on Robert Mueller proving collusion, Resistance types have come up empty, but they're not going to let that stop them. They have this fantasy image of Donald Trump in jail in an orange jumpsuit, and they won't let it go. But bear this in mind: many of the people who are telling you obstruction means Trump must be impeached are the same people who told you Trump was a Russian agent. They were wrong then, and they are wrong now.
The judgement on Trump should be up to the voters. The American people elected Trump, and it is up to us to decide whether he stays or goes – in 2020. If you want Trump out, try coming up with some compelling political arguments to persuade the voters.
To enquire about republishing spiked's content, a right to reply or to request a correction, please contact the managing editor, Viv Regan.