Is this the worst book written about Brexit?
Danny Dorling and Sally Tomlinson's Rule Britannia is misleading, snobby and sometimes just daft.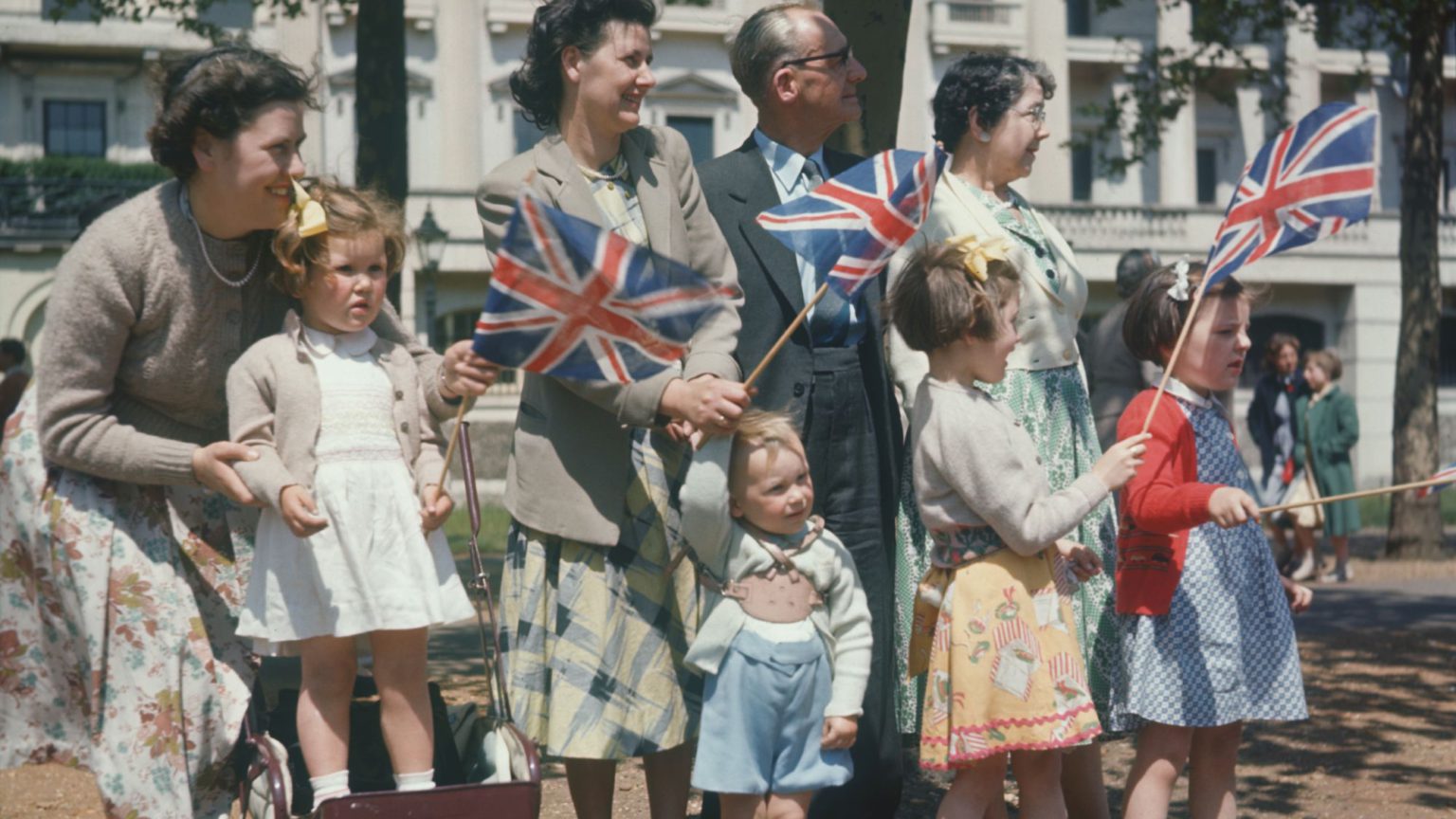 In Rule Britannia: Brexit and the End of Empire, Oxford academics Danny Dorling and Sally Tomlinson argue that a colonial assumption of superiority has led the British arrogantly to think they can act apart from other European states. Brexit, runs Rule Britannia, is therefore little more than the result of the psychological legacy of empire.
Dorling and Tomlinson proceed by drawing a direct line from the imperial assumptions of the 19th century to Brexit. In one typical passage they argue that 'the [recent] years of the long recession have brought with them a nostalgia for a time when life was easier, and Britain could simply get rich by killing people of colour and stealing their stuff'.
Indeed, they argue that Brexit is literally leading to killing, citing as proof the death in Essex of Polish man Arkadiusz Jóźwik, who was punched to the ground and died in the weeks following the referendum in June 2016. So happy are they with this example that they cite it three times. Unfortunately they omit to mention that the subsequent court case revealed there was no link to Brexit.
They also assert that the racist eugenics of the 19th century and early 20th century remains influential today. 'It is not hard to find', they write, 'a direct line from Galton's beliefs in the advantages of selective breeding of humans through to selective schooling today, where "better" children are kept carefully away from other children, so they will not only not learn together but also not mix socially and, later, not breed together'.
The evidence they provide for this educational eugenics is the continued existence of grammar schools and the admissions policies of Oxford University. This is an education system, they write, that 'despite a certain modernisation in recent years, has its roots in 19th-century ideas about race and the class system'. Which is a bit of a stretch. Whatever you think of grammars and top universities, they select on exam results, not outdated and discredited notions of biological superiority. But Dorling and Tomlinson are too blinded by their anti-Brexit animus to bother with such subtleties.
Incredibly, they even argue that British schools have long fostered modern xenophobia by promoting a myth of Brits' common Anglo-Saxon biological heritage. As proof, they note that, in the 1970s, 'all state-school children were required, once a year, to build Anglo-Saxon houses out of lollipop sticks, with fake thatch on top made from straw'. That Dorling and Tomlinson found a school that does this today shows that 'myth-making about the ethnic origin of the English is still continuing, as if nothing had been learnt since the 1970s'.
How exactly does letting junior-school pupils build mock Anglo-Saxon houses cultivate xenophobia? To suggest that learning about how people used to live in England encourages an exclusive, intolerant British identity seems utterly spurious.
But then, this is a book that trades not in careful, thoughtful analysis, but in caricature and demonisation. 'The British public in general', they write, 'are very good and very well practised at being nasty to immigrants'. They reference the infamous Smethwick by-election of 1964, in which the Conservative candidate Peter Griffiths won with the slogan, 'If you want a nigger for a neighbour, vote Labour'. This sentiment, they assert, 'wouldn't have seemed out of place in the Brexit vote'. Really? This shows how removed from reality Dorling and Tomlinson have become. If anyone tried to deploy similar rhetoric today, they would be politically condemned and socially ostracised.
The smearing of Brexit voters doesn't stop there. They claim that a YouGov poll shows that there was 'overwhelming support for the [Conservative government's] hostile environment policy [of 2010]', which led to the wrongful detention and deportation of members of the Windrush generation of immigrants. Yet a closer look at the poll and commentary shows that although 80 per cent of respondents supported the general principle of checking the documents of all people when they apply for jobs and register with a doctor, etc, the same overwhelming majority supported the Windrush victims.
The facts do not seem to matter to Dorling and Tomlinson, because they are so determined to think the worst of Brexit voters. They are even prepared to weaponise an issue as important as racism in order to misrepresent the attitudes and views of the vast majority of British citizens.
At times, this misrepresentation descends into farce. They cite the The Brexit Cookbook: British Food for British People as proof that Brexit voters have a small-minded aversion to croissants and ciabatta. But The Brexit Cookbook, written by, er, 'Nigel Sewage', is not actually a document of Brexit thought. It is a spoof, written to reinforce and mock the most ridiculous caricature of a Brexiteer possible. Little wonder Dorling and Tomlinson did not see the funny side. They think that Brexit voters and the caricature of Brexit voters are one and the same thing.
What is especially myopic is that they restrict the charge of racism to Britain. Neither Dorling nor Tomlinson see fit to mention Fortress Europe, and the EU's pursuit of a rather vicious anti-migrant crusade in the Mediterranean, which has led to the deaths of thousands upon thousands of largely African migrants. They are happy to excoriate a racist British government yet turn a blind eye to the racist EU elite.
Throughout Rule Britannia, Dorling and Tomlinson refuse to take seriously or engage with the idea that people wanted to gain greater control over their lives through their national parliament. This desire to have 'control' is simply traduced as imperial arrogance: 'Perhaps the legacy of empire could partly explain [Brexit voters'] ardent belief that we would be so much better off if we were completely in charge of ourselves (and others) again?'
Dorling and Tomlinson also try to deny any association of the vote with the views of poorer or working-class people. They argue that 'of all those who voted Leave, 59 per cent were middle class (often categorised as A, B or C1 voters), and only 41 per cent were working class (C2, D or E). The proportion of Leave voters who were of the lowest two social classes (D and E) was just 24 per cent.'
This is a wilful misinterpretation of the statistics. Firstly, A, B and C1 categories make up about 55 per cent of the population, so you would expect higher proportions of votes to come from the larger demographic. Second, the C1 category (around 30 per cent of the electorate) has the loosest association with social class, including nurses, technicians, clerical workers and people working in sales.
For a more balanced picture, the Leave vote actually comprised: 41 per cent of AB votes (the votes, that is, of managerial, administrative and professional occupations); 48 per cent of C1 voters; 62 per cent of C2 votes (skilled manual workers); and 64 per cent of DE votes (semi- and unskilled manual workers; and the unemployed). From this, there is no doubt that a large majority of working class and unemployed voters voted Leave.
But to accept what is clearly a fact – that Brexit is a largely working-class desire – ruins Dorling and Tomlinson's fiction, namely 'that the key vote for Leave came from the English home counties and the narrow band of counties that surround them', which shows the role played by 'the imperial legacy of colonisation and the failure to decolonise the English school curriculum'.
Dorling and Tomlinson know their target readership: Remainers who want to blame Brexit on xenophobia, racism and the power of a coterie of home-counties Tories. As an analysis of the causes of Brexit, then, this book is rubbish. But as a glimpse into the fevered imagination of the anti-Brexit class, it is a goldmine.
Jim Butcher is a lecturer at Canterbury Christ Church University, and the author (with Pete Smith) of Volunteer Tourism: The Lifestyle Politics of International Development.
Rule Britannia: Brexit and the End of Empire, by Danny Dorling and Sally Tomlinson, is published by Biteback Publishing. (Buy this book from Amazon(UK).)
Picture by: Getty.
To enquire about republishing spiked's content, a right to reply or to request a correction, please contact the managing editor, Viv Regan.