Why Greta Thunberg doesn't deserve a Nobel
The rise of child climate activists is a truly strange development.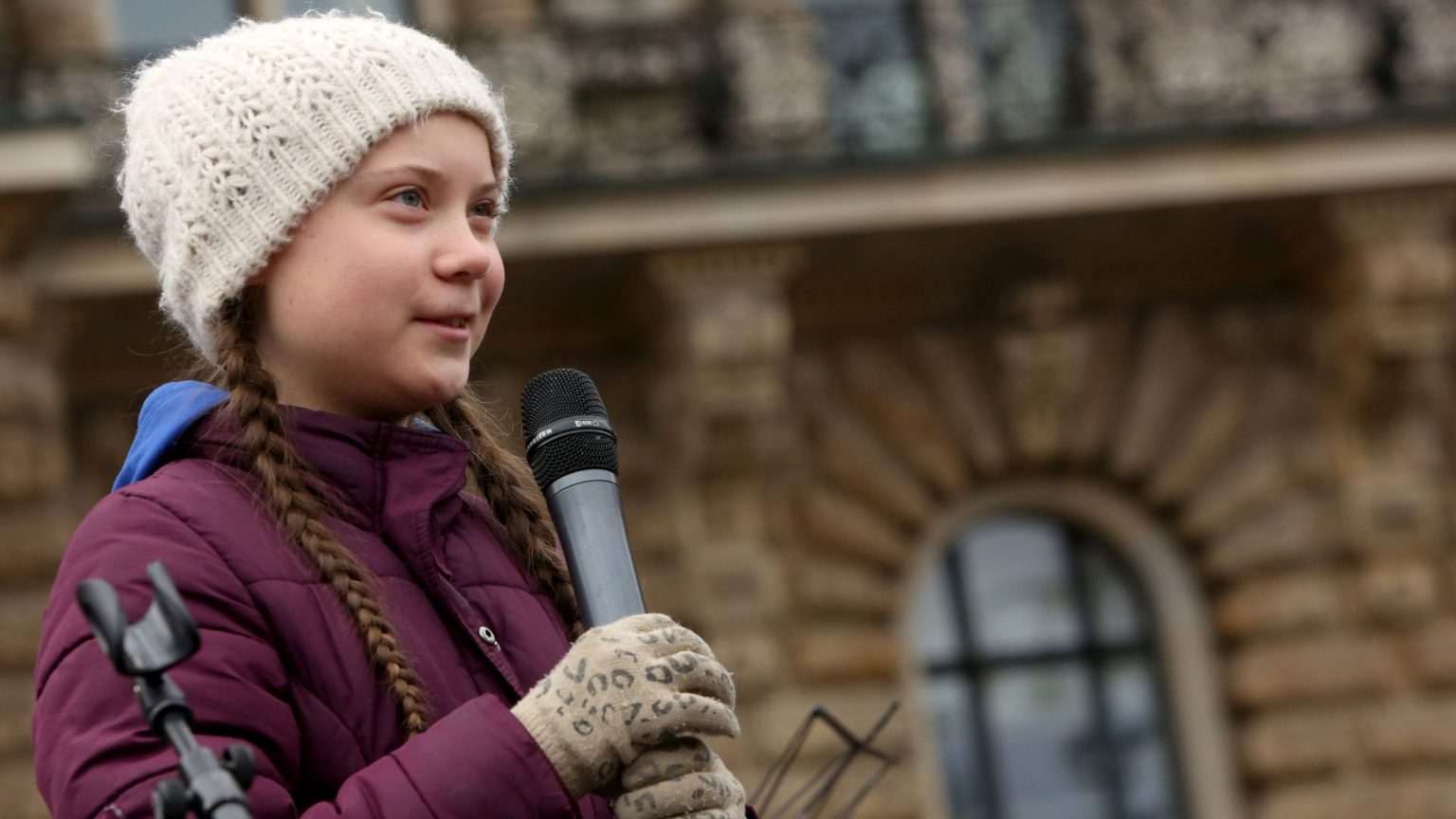 Greta Thunberg – the stern 16-year-old voice and face of the recent school climate-strike movement – has been nominated for the Nobel Peace Prize. Thunberg first made headlines when she skipped school on 20 August last year in her hometown in Sweden to protest outside parliament, holding a homemade placard reading 'skolstrejk för klimatet' (school strike for climate). Since then, she has inspired schoolkids across the world to 'strike', missing school to protest against what they argue is a climate crisis.
Thunberg says the prospect of global warming and a changing climate frightened her – and so she decided to speak out. In a clip that has since gone viral, from Thunberg's special address to the World Economic Forum in January, she says: 'Adults keep saying: "We owe it to the young people to give them hope." But I don't want your hope. I don't want you to be hopeful. I want you to panic. I want you to feel the fear I feel every day. And then I want you to act. I want you to act as you would in a crisis. I want you to act as if our house is on fire. Because it is.'
Despite her fear of the future, Thunberg is having a good time – not every 16-year-old girl has her own Wikipedia page, gets invited to give TED talks, speaks to European commissioners, or goes to Davos. She has come to symbolise a new movement, with youngsters echoing her mantra: 'Why should I go to school to study if there is no future?' Politicians have celebrated her bravery, activists have saluted her conviction, and greens everywhere have kicked themselves for not doing something similar when they were in their teens.
Thunberg's Nobel nomination has provoked some criticism. Not because of her age (after all, Malala Yousafzai won the award in 2014), but because of her lack of tangible achievements. The founder of the Nobel prizes, Swedish businessman Alfred Nobel, left instructions in his will that the peace prize should be awarded to 'the person who shall have done the most or the best work for fraternity between nations and the abolition or reduction of standing armies and the formation and spreading of peace congresses'. It's unclear that Thunberg meets that standard.
Then again, the Nobel has become less about the specific achievements of the winner and more about the message the award sends. US president Barack Obama won it in 2009 after being in office for less than a year. So it is with Thunberg – the committee seems to want to send a message about its support for climate issues and youth activism, rather than award her specific accomplishments. But the admiration for this rather eccentric young woman's protest also sends a rather worrying message about the current state of adult authority. It is strange that teachers, politicians and parents are cheering on children whose message is 'I'm too scared to go to school'.
What's more, Thunberg's message is nothing we haven't heard before. Sure, she is right that more needs to be done to engineer a better future for the planet. But her method, effectively stoking panic, is exactly what the message has been for decades – with 'doomsday' timelines continuously shifting to fit environmentalist campaigns.
Many have celebrated the school climate strikers as 'the future' of activism. But it is rather upsetting to see so many adults stand by and allow children to 'panic' about climate change, and celebrate 'panicking' as a means to enact political change, just because it suits their agenda. Surely we should be inspiring the younger generation to stay in school, study hard and join in with creating a cleaner, more efficient world?
Thunberg has told reporters that she 'insisted' her family stop flying and become vegan to do their bit to combat climate change – she even took a 32-hour train to Davos instead of flying. That adults are willing to roll over to the demands of a 16-year-old – no matter how smart or full of conviction – is a little strange. But then again, she is just saying what many of her adult supporters think anyway. They just seem to think that scared-stiff children will prove more effective at winning the argument than them.
Future planning to ensure a cleaner, better planet is a welcome challenge – one which politicians should take up with some urgency. But kneejerk, panicky responses will not do. Climate change needs an adult, responsible, efficient response – not fearmongering. Nominating a panicked child for the Nobel Peace Prize shows how unserious many adults have become – rather proving Thunberg's point.
To enquire about republishing spiked's content, a right to reply or to request a correction, please contact the managing editor, Viv Regan.