Now a top cop wants to edit the national news
Neil Basu's lecturing of the press is a worrying sign of the times.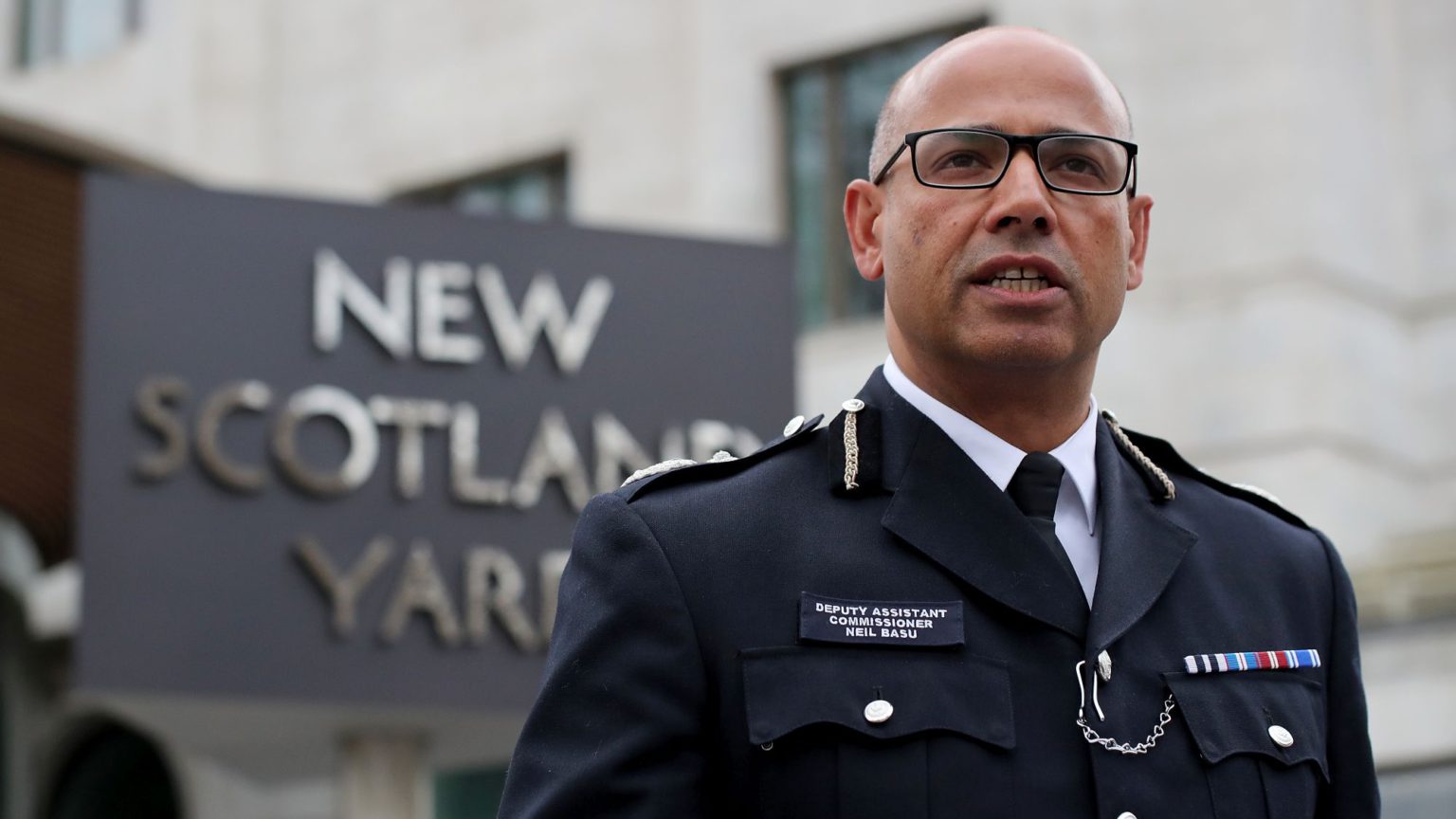 We are told that assistant commissioner Neil Basu, Britain's top counterterrorism cop, has 'the toughest job in UK policing'. Yet somehow AC Basu has found time to take on an extra job – as the self-appointed editor of our national news.
Basu has published what the sympathetic Guardian calls 'an open letter to the media on how to report terrorism', which sounds like a top cop issuing orders to newspapers and TV broadcasters on what they can and can't publish. Anybody might think we lived in a PC police state.
AC Basu blames the mainstream news media for 'radicalising' far-right terrorists such as the New Zealand mosque murder suspect. He attacks the tabloid press for publishing clips of the carnage in Christchurch and for making 'the rambling "manifestoes" of crazed killers available for download'.
The accumulated wisdom of Britain's head of counterterrorism, backed by the sophisticated hi-tech methods of modern policing, basically boils down to: 'I blame the meejah.'
Basu even claims that the racist who rammed a van into worshippers outside London's Finsbury Park mosque was 'driven to an act of terrorism by far-right messages he found mostly on mainstream media'. Some of us might naively have assumed the murderer was responsible for driving his vehicle at the crowd. But no, he was 'driven' to it by the media, apparently with no more personal responsibility for his actions than an unthinking van with somebody's foot on its accelerator.
Amid the confused discussion that follows any act of terrorism these days, one official message always rings out loud and clear: that the problem is we have 'too much' freedom of speech and of the press. Thus AC Basu declares that 'society needs to look carefully at itself': 'We cannot simply hide behind the mantra of freedom of speech. [I]t is not the freedom to cause harm – that is why our hate-speech legislation exists.'
If there is a 'mantra' being repeatedly chanted in Britain today, it is certainly not in defence of free speech. It is the mantra that free speech means 'hate speech', that freedom does 'harm', that words are as dangerous as weapons, and that society needs even more restrictions on what we should all be allowed to say, hear or read.
Remarkably, in the new free-speech wars, a top cop like AC Basu is on the same side of the barricades as the radical press-haters who picketed the offices of News UK – publisher of the Sun and The Times – after Christchurch. Both the police establishment and the Corbynite left loathe freedom of speech and of the press, largely because of their shared contempt for the 'ordinary people' who they fear are ignorant and gullible enough to be turned into racists and terrorists by a 'hateful' word or image.
Free speech and a free press are not excuses we 'hide behind'. We should shout upfront that they are the most precious liberties of all in a civilised society. Free speech is never the problem, but the potential solution to political crises. Some of us do not believe the scaremongering about a far-right 'upsurge' across the West. But if you want to plant the seeds for one, keep lecturing people on what they are permitted to think or say about Islam or anything else.
The hard truth is that free speech has to be for the self-styled 'eco-fascist' suspect in the Christchurch massacre as much as for the imam of Finsbury Park mosque or assistant commissioner Neil Basu.
Of course, that freedom does not give any Islamist or far-right terrorist the 'right' to have their manifesto published or linked to via the mainstream media. Those decisions are judgement calls, matters of editorial discrimination which the rest of us are free to endorse or criticise. But the last thing we need is those judgement calls on what should be published being made by police chiefs or judges.
To enquire about republishing spiked's content, a right to reply or to request a correction, please contact the managing editor, Viv Regan.