In praise of Ronald S Sullivan Jr
By joining Harvey Weinstein's legal team, he is upholding an important legal principle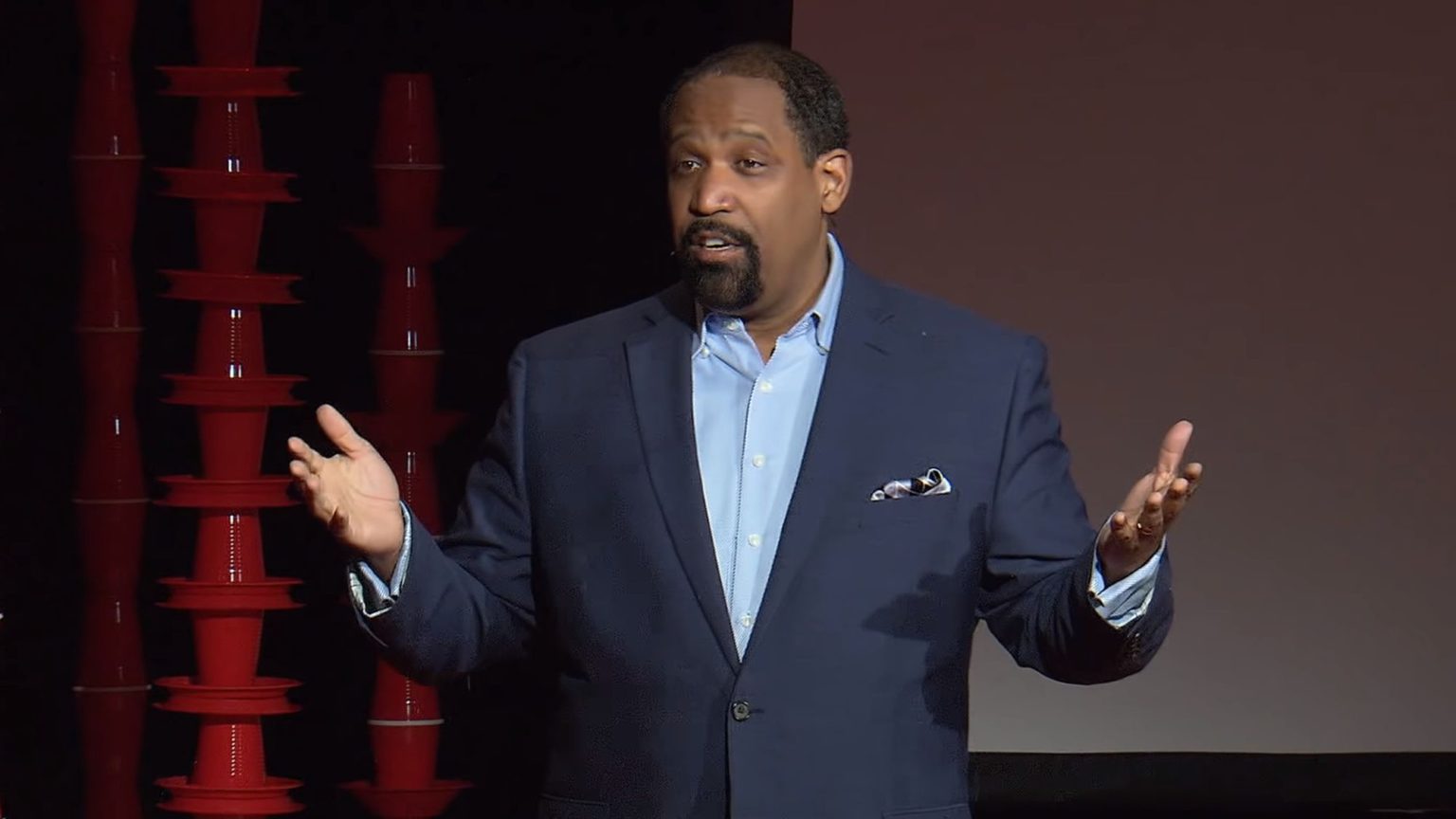 What does it take to piss off student activists at Harvard? Turns out that staunchly defending the presumption of innocence is enough.
In January, Harvard Law School professor and faculty dean Ronald S Sullivan Jr joined the legal defence team for embattled Hollywood mogul Harvey Weinstein, who has been widely accused of sexual assault. Sullivan also recently publicly criticised Harvard's handling of a sexual harassment case, and this all culminated in raucous protests from Harvard students last month. Yet these activists are missing the point: students should be grateful to Sullivan for doing his part to ensure that our legal system protects the right of every person to a fair trial.
Protest organiser and student Danukshi 'Danu' AK Mudannayake created a Change.org petition calling for Sullivan's firing as faculty dean. At Harvard, faculty deans live in residence with students and are considered a resource for students who wish to discuss their experiences of sexual assault. This is a problem for Mudannayake, who says of Sullivan: 'He cannot simultaneously hold that role [for Weinstein] while still having a charade of saying that he can actually protect the integrity of his students.' Mudannayake's complaints came even after Sullivan emailed his residents to offer them an alternative person to talk to if they feel uncomfortable coming to him, alongside an assurance that he was still available and willing to talk to anyone about anything they wished.
The comments of Mudannayake and others completely miss the mark. If anything, Sullivan's decision to defend Weinstein in court protects the integrity of his students, as it showcases his staunch commitment to the presumption of innocence – one of the central principles of the discipline they are studying. The US legal system owes much to influential English jurist Sir William Blackstone, who wrote of the presumption of innocence that 'it is better that 10 guilty persons escape than that one innocent suffer'. This is hardly a popular point to make in today's culture, which insists that we #BelieveAllWomen or be cast out from polite society. But it is one that Sullivan has made a career of upholding, and he should be lauded for that – not protested against.
Before teaching at Harvard Law School, Sullivan served as director of the Public Defender Service for the District of Columbia, where he spent his days ensuring that every person's right to legal counsel was realised regardless of ability to pay. In Brooklyn, NY, he created a public defence system to identify and exonerate wrongfully convicted people.
All of these achievements led the Huffington Post to dub Sullivan the 'man who dealt the biggest blow to mass incarceration'. Shouldn't progressives be celebrating his career?
The presumption of innocence is not just a key component of the American legal system to Sullivan—it is a principle that he has quite literally spent a lifetime defending. Yes, Weinstein has been credibly accused of sexual assault and retaliation by scores of women. He stands charged with committing vile and disgusting crimes, and if found guilty he should face the full consequences. But Sullivan's defence of Weinstein is not a defence of sexual assault itself. Sullivan says that his belief in the presumption of innocence and right to counsel are his motivations for joining Harvey Weinstein's legal defense team, and, going by his record, students have no reason not to believe him.
In an email to his students, he wrote: 'It is particularly important for this category of unpopular defendant to receive the same process as everyone else – perhaps even more important. To the degree we deny unpopular defendants basic due-process rights we cease to be the country we imagine ourselves to be.'
Harvey Weinstein is now infamous and hugely unpopular. It will be an extremely difficult task to defend him in a court of law after he has been so thoroughly convicted in the court of public opinion. But this is all the more reason for him to be properly defended, so that we can be sure justice is done. If and when Weinstein is convicted, the American people can feel confident that he did in fact commit the crimes he has been accused of, in large part because he was defended by upstanding, competent lawyers like Sullivan.
Harvard students were not just outraged by Sullivan's defence of Weinstein, but also by his comments about the sexual-harassment case against Harvard professor Roland G Fryer Jr. In an interview with RealClear Investigations, Sullivan said of Harvard's investigation into Fryer: 'This process has been deeply flawed and deeply unfair… It shows what the current [#MeToo] movement, some blood in the water, and good coaching [of witnesses] can produce.'
Student protester Hilda M Jordan reacted angrily to Sullivan's claim, asking, 'Dean Sullivan, please reconcile how you can care about sexual assault and at the same time have claims against a Harvard affiliate being nothing more than coaching?'. But Sullivan said no such thing — he simply claimed that Harvard's process had become unfair in part because the school had ignored witness coaching.
Sullivan also told RealClear Investigations that Harvard had 'weighted the credibility of white witnesses far above minority witnesses', a claim that would normally pull students to his side. But if students fall under the spell of #MeToo groupthink and believe all women, they will end up turning a blind eye to racial discrimination and violations of due process. In America, we have made great strides toward a more fair and just legal system, in part due to the tireless work of people like Sullivan. But when some of the nation's brightest minds protest against the presumption of innocence, the future is frightening indeed.
Amelia Irvine is a Young Voices contributor studying government and economics at Georgetown University. Follow her on Twitter: @ameliairvine3
Picture by: YouTube.
To enquire about republishing spiked's content, a right to reply or to request a correction, please contact the managing editor, Viv Regan.