A hug isn't sexual harassment
The Ted Baker boss sounds a bit creepy, but why didn't his female workers just tell him to back off?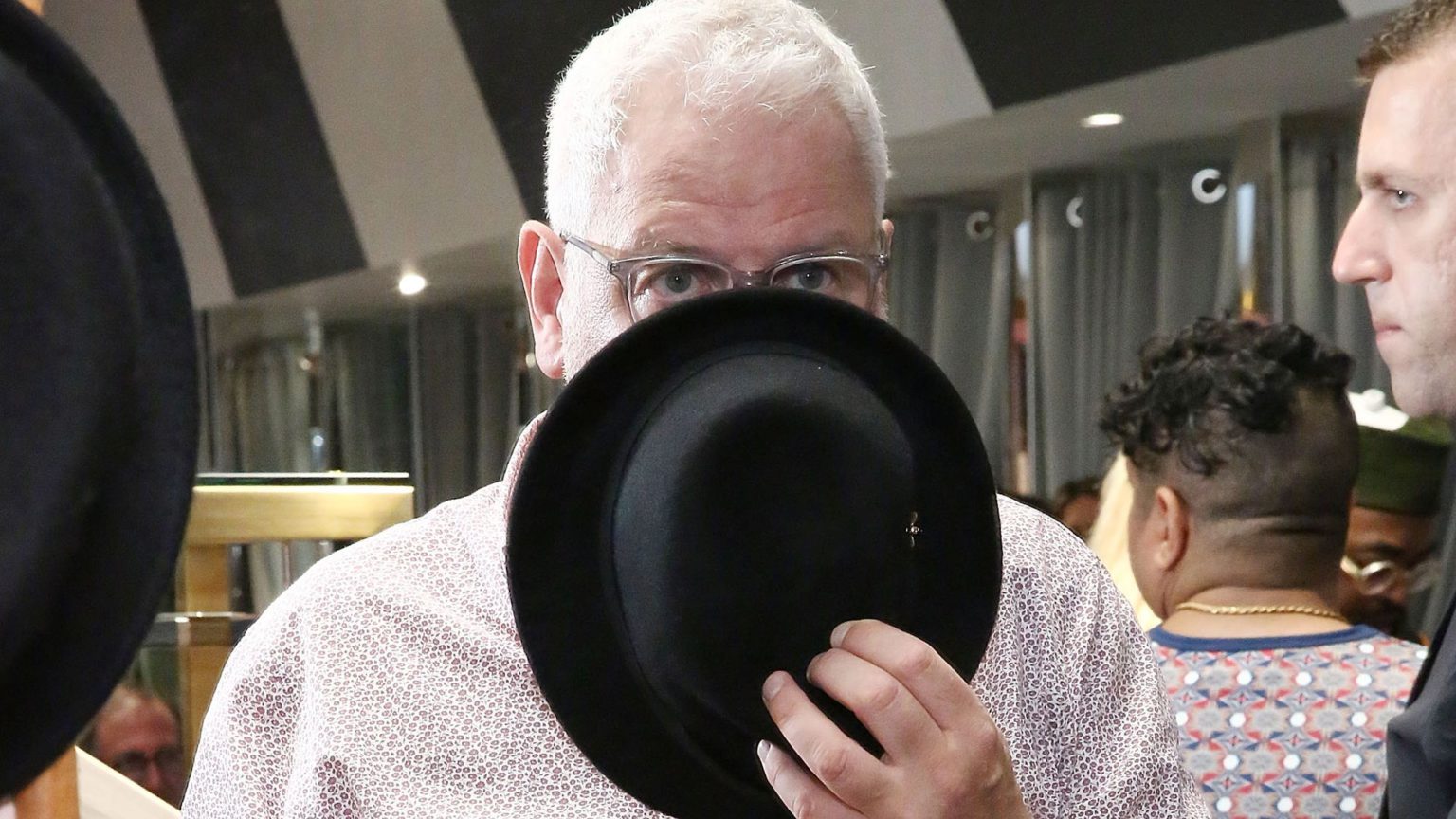 Ray Kelvin, founder and CEO of fashion brand Ted Baker, resigned this week amid a spate of sexual-harassment allegations. In December, Ted Baker staff circulated an anonymous petition calling for an 'end to forced "hugging" by the CEO'. The petition claimed Kelvin had also been seen asking young female staff members to 'sit on his knee, cuddle him, or let him massage their ears'. Kelvin has denied these allegations, but says he is taking a voluntary leave of absence while an investigation is carried out.
Kelvin has been accused of various things, from taking his shirt off and talking about his sex life to mounting a staff member and making grunting noises. But the main focus has been on his hugging. Surely this supposed scandal of hugging can't be that much of a surprise? After all, Kelvin has been open about his touchy-feely approach to staff. In an interview with Vogue in 2013 he said: 'I hug my colleagues every day… it's all just one big hug.'
A few months later, in an interview with the Daily Telegraph, he went further: 'I had to be quite ugly and assertive for the first seven years to stay in business, but once we got past that, then it was about hug culture… how could we do the best massage?' Back in 2009, a Boston Magazine journalist who interviewed Kelvin noted that, 'instead of an awkward air kiss or two, [he] greeted us with a big bear hug'.
Clearly, Kelvin is the kind of nauseating boss who is desperate to be best friends with his staff. His hugging has obviously been going on for years. So why didn't anyone say something earlier? If staff members really felt that his 'forced hugging' was akin to sexual harassment, why didn't they just say, 'I really don't like hugs, thank you'. Or perhaps, 'I need to get on with organising these swatches, so could you please leave my ears alone'?
#MeToo activists will say there are similarities between someone like Kelvin and Harvey Weinstein – that both are influential men who got away with doing anything they wanted. Indeed, the petition against Kelvin claims that human resources at Ted Baker had failed to address reported problems. A rather extreme article in Grazia said 'these sexual microaggressions' – hugging! – 'can act as a "gateway mechanism" to sexual offences'. Whether or not Kelvin was an 'abuser', we are still left with this striking question: why, over a period of 30 years, did nobody have the bravery to tell him to lay off?
Perhaps this tells us something about the strange times we live in. Maybe the so-called bystander effect – where people are as likely to watch a bad event unfold as they are to try to stop it – has taken such a hold that people feel incapable of taking action. Instead they tweet about it, or share a video, or make a complaint to HR. This is one of the worst things about the #MeToo movement, in fact: the way it implicitly discourages women from speaking up for themselves in the moment that something unpleasant is happening. #MeToo is all about validating women's victim status after the fact, rather than suggesting that women should tell handsy men to get lost.
The most striking thing about the Ted Baker furore is that it was set off by something as innocuous as a hug. Speaking as a hug-hater, I know how irksome it can be to be grabbed by people who think they're being friendly, but who are often just being annoying. This intimate experience, once reserved for loved ones, has become ubiquitous. So much so that it is now possible to visit a 'professional cuddler' to be spooned or hugged. Some people have become so alienated from normal intimate interactions that they are hiring strangers to hug them. If all goes badly with Ted Baker, that's one avenue of employment that might be open to Kelvin.
It seems entirely possible that Kelvin was a creepy boss working in an industry littered with creepy bosses who are surrounding by good-looking women who want to get on in fashion. But so what? Women can manage this kind of thing. If women feel incapable of telling a boss to back off, or of shrugging off an unwanted hug at work, then clearly something very weird is going on.
Ella Whelan is a spiked columnist and the author of What Women Want: Fun, Freedom and an End to Feminism.
To enquire about republishing spiked's content, a right to reply or to request a correction, please contact the managing editor, Viv Regan.